What Can I Eat Now? 30 Days of recipes and tips for the GAPS™ Intro Diet
{for the Full GAPS Grain Free Meal Plan, not the Intro Diet, click here}
What Can I Eat Now? A 30 Day GAPS™ Intro Meal Plan is available in the finished format now! Our family has found so much help by using the GAPS diet to heal and seal the gut lining that I wanted to make a helpful meal plan for anyone who is overwhelmed with the GAPS Intro and needed a little more hand holding to get started.
This digital guide is 57 pages, and includes recipes for 30 days on the GAPS intro, a table of contents and index, helpful tips, a checklist of what to include each day, and many full color photographs of the intro food.  This is a digital book available for immediate download.
How this e-book can help you:
Remember all the components of the GAPS diet– from rotating detox baths to gradually increasing juicing, to slowly introducing new foods.
Use the symptom chart included to see correlations between introducing foods and symptoms that come up.
Tips to guide you through getting started– I'm a mom who once was completely overwhelmed at all this too! It's taken me a year, but I feel that GAPS is easily incorporated into our lives now I share all I can with you to help you as well.
A daily reminder of what's next on the GAPS journey without having to re-read through the GAPS book to find specifics for that day.
Recipes that are simple and easy to prepare for even the most beginning cook, yet can be dressed up easily by those with more cooking experience.
A table of contents and index so you can easily find what you're looking for
Formatted so that it can be printed and spiral bound or hole punched and put in a binder. I hope to have an in-print version eventually, but I haven't been able to do that. If you have Kinkos or a similar shop print it for you in black and white and spiral bind it, it only costs about $8 and you can keep the file on your computer for reference too (please only do this for personal use)
Want to check it out before buying? Click Here for a sample for What Can I Eat Now- 30 Days on the GAPS Introduction Diet.
10/3/2011 If you had trouble checking out, it should be fixed now! If not, please email me the error code you're getting cara at healthhomeandhappiness.com.   Thank you!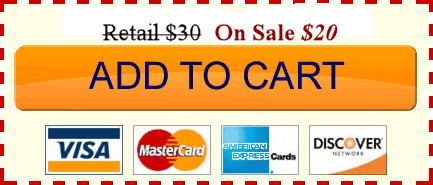 To purchase click 'add to cart' above! :)
You will also want to purchase a copy of the Gut and Psychology Syndrome book, it can be found here.
Why is the Introduction Diet so Important?
The GAPS Introduction diet is specifically designed to efficiently heal the GI tract.  Healing the gut often reduces food allergies, gives dramatic improvement in behavior due to the gut-brain connection, and helps rid the body of yeast overgrowth.  In our family my daughter absolutely thrives on the GAPS intro, and really so do I. We saw our dairy allergy disappear, hyperactivity stop, attention span lengthen, and blood sugar (and associated mood swings) stabilize.
Different people react to the die off from the diet differently, but in our family we've always maintained great energy levels.  I love being on the GAPS intro, it's a challenge at first to alter what you eat that much, but once we got the hang of it we found that it's actually a very simple diet to stick with!  With nourishing broths, soups, hearty meat dishes, and in-season veggies, it's a very well rounded diet for how restrictive it seems at first!
Even if you don't use my e-book I would encourage you to give the GAPS intro a try!
The e-book is designed for families or individuals who are overwhelmed with the entire concept of the diet, want to be told step-by-step what to do, and value having all the information all in one place (everything from homemade deodorant to fish stock and kimchi recipes to cod liver oil and stock pot recommendations!).  If you are the type of person who enjoys planning things out, forging your own path, and coming up with your own recipes, this e-book may not be be necessary.  In any case, check out the sample and see what you think.
Not quite ready to jump into the GAPS Intro Diet but still want to start healing your gut? Grain Free Meal Plans is a GAPS compliant menu resource put out by me that covers recipes and meal ideas for 3 meals a day, 7 days a week (plus snacks!) each month.
Thanks for stopping by!
~~~~~~~~~~~~~~~~~~~~~~~
GAPS™ and Gut and Psychology Syndrome™ are the trademark and copyright of Dr. Natasha Campbell-McBride.  The right of Dr. Natasha Campbell-McBride to be identified as the author of this work has been asserted by her in accordance with the  Copyright, Patent and Designs Act 1988.
I am paying Dr. Natasha a royalty for each copy sold, which in turn she is donating to the Weston A Price Foundation! Thank you for your support.

5 Delicious Keto FatBombs
Sign up to get my 5 Best Keto Fatbomb Recipes sent right to your inbox! Plus a bonus pizza recipe :)