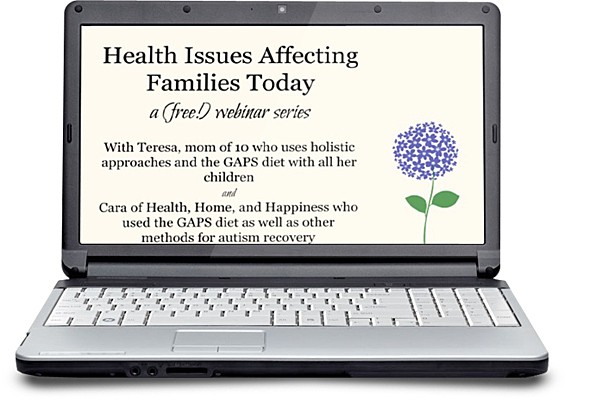 As a modern health-conscious parent you are concerned about the health of not only your family right now, but your children as they grow into adults and have their own children.  But you're busy, and it seems like all this stuff takes time to implement, you'll just start this summer… After the fall routine gets in place.. After the holidays… and suddenly another year has gone by.
What you need is to brainstorm with another mom who has a similar situation as you. Special needs children of different abilities. Public, private, or homeschooling.  Littles that require lots of supervision and still wake up at night, older children that seem to have drama that never ends.
You need simple steps that make a big difference, and address the needs of the whole family – from the breastfeeding baby to the eat-everything-in-sight teenage boy…
You also need tricks in your back pocket to address emotional issues that may be stopping your progress or making your family life unpleasant, supplements that really work, and a stocked freezer so that you don't relapse into swinging by the deli section of the grocery store or driving through fast food when you haven't thawed the meat for dinner.
You'd also love some community support.  Have people really done GAPS successfully with a family for more than a few days at a time? Hearing other real mothers talk about struggles and how they overcame them can be just the motivation you need to keep plugging away.
Become addicted to making healthy changes with us… while maintaining a good life balance and sense of humor at the same time
Together Teresa and I (Cara) are presenting an interview series where you can learn from the struggles in our families, how we overcame them, what we let slide, and what we've learned about keeping our families healthy and emotionally balanced.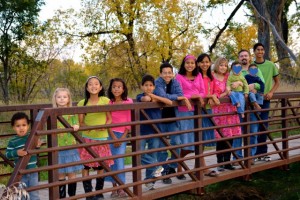 Teresa is a homeschooling mom of 11 children, all adopted, and all have benefited from the GAPS diet.   Teresa tried the GAPS diet for one of her children 5 years ago and quickly saw how much the whole family could benefit from the dietary changes, cleanses, and supplements that she researched with Caleb in mind. She worked GAPS into her household routines with the children taking turns preparing dinner, grocery shopping, and helping with the younger children.  This amazing mom shares about nurturing the whole family with nutrition, emotional check ins, and consistency.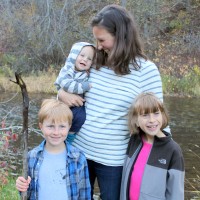 Cara is a mom of three, who started the GAPS diet when her daughter Hannah was showing signs of autism.  She has done the GAPS diet with her family for 2 years, and has been off the diet for over two years. She shares how you can make simple healthy changes with your family even if you're not going to fully be on the GAPS diet, answers questions about her time on the GAPS diet, and talks about doing cleanses while the children are on break from school to boost the immune system and bust picky eating patterns.  Her children are involved in two different schools and variety of extracurricular activities, which make having a household routine and bulk cooking system essential.
What I've got for you…
A webinar series with Teresa (and a guest appearance by her husband Van) where we discuss all the information that health-conscious modern moms are desperately concerned about and looking for information about.  We also troubleshoot common problems, and explain our thought process with not-so-common problems.  You can learn from us exactly how we went about trial and error to solve health problems in our own family.
We talk about a holistic approach that uses LOVE, emotional processing, nutritionally sound diet and supplements, genetic considerations, sensory regulation techniques, and toxin reducing protocols that any family can do.
Simple Sensory Solutions

W

hy SPD is not a parenting problem

How to help prevent meltdowns with a sensory diet
Sensory avoidance vs sensory seeking behavior
How to explain sensory issues to other people
Practical tips to prevent poor behavior due to sensory issues.  Sensory processing disorder is affecting more and more children today.

Healing with the GAPS Diet

The GAPS diet in layman's terms that you'll understand
Prioritize your time and energy with energy-saving tips
Learn the trick to see early healing so that you have the encouragement to keep going
Money-saving tricks
Burnout prevention
Troubleshoot common problems like die off, picky eaters, and
See how the gut-brain connection creates sensory problems
Learn what's up in our families now that we've completed healing from GAPS (My daughter is actually back on it again)
You'll feel like you have friends also on GAPS with this friendly interview – perfect to listen to when you're feeling isolated or lonely

MTHFR and Folate

How the MTHFR gene mutation may be something you need to be concerned with if your child has autism, lip or tongue ties, or other 'midline' defects
The alarming problem with folic acid supplementation and what you can do about it
How natural folate or mythlated folate may be the supplement you need to have energy, reduce anxiety, or becoming the focused person that you want to be.  Think of what you'd do with 10-20% more energy!
Why you need to go 'low and slow' with supplements and how important it is to try backing off rather than continuing supplementing forever

Preventive Measures for the Modern Family

The $3 item that even Walmart has that I make sure to keep in my car because it's *that good* at preventing infection and preventing the need for antibiotics
How to rebuild your immune system and prevent secondary infection if you end up having to take antibiotics
How to prevent illnesses like the common cold
A 'oh no, I think I'm getting sick!' throw everything at it to shorten it guide
Counter-intuitive injury prevention

 BONUS: Emotional Processing as the missing key to healing

Learn how emotional processing is essential for being human
Clear blocked emotions
Strengthen family ties
Stop patterns of repetitive destructive behavior
Do you have an impeccable diet and wisely-chosen supplements? The emotional component may be what's missing from your healing journey.

Monthly ongoing Question and Answer Webinars (Subscription option only)

On the evening of the first Tuesday of every month we'll have a live webinar where I go over all your questions.
There will be notes with each webinar.
Each webinar is available for re-play all month long
Pre-submit your questions about anything I cover on Health Home and Happiness (Special needs, dietary changes, different supplements, recipes, cooking)

Monthly Bonuses! (Subscription option only) One new bonus available each month

Additional Q&A Session when needed

Webinars with experts on subjects you will love! Minimalism to Facilitate Healthy Life Changes, Psychology tips to help you explain to friends, family, and teachers why your child needs to eat the way they eat, and more!

Mini cooking classes, recipe demos, and seasonal allergy-friendly meal plans, shopping guides, product guides…

And you'll have access to a tight-knit online community of fellow members, to brainstorm solutions, trade advice and experience, and get real-life help. No matter what's got you stuck, the community and I are here to get you rolling again.
From a subscriber…
"Thank you! This is amazing! You are helping so many more families than you realize"
The Ripple Effect
When we start making healthy changes, we affect those around us.  The mom next door may realize that she really enjoys natural dish detergent, so she switches over… and then her son's eczema clears up.
Your child's teacher is fascinated by the healthy meals you send in with her to school… and it inspires her to send her own children with healthier lunches rather than relying on school lunch or packaged food.
And your children… Your children will be raising your grandchildren before you know it, and if they have a healthy foundation to draw on, this will create generations of change.
Encouragement you need…
"We're already GFCF but eat a lot of cane sugar, fruit, rice, spelt, and corn. You are already making me feel MUCH MUCH better about the prospect of starting this diet.  Thank you thank you thank you!"
Introductory Pricing
Subscription option:
With just a $20/month subscription (until May 15th only) you get access to all the Health Issues Affecting Families Today Webinars AND live Q&A monthly, chance to pre-submit your questions, and another surprise valuable bonus each month.

One-time Payment Option: 
For those who don't wish to have a subscription (though you can cancel at any time), I'm offering a one-time payment option where you can watch just the webinars and get the notes pages.
Click here to make a one-time payment of $45 to view the webinars only (no ongoing Q&A or monthly bonus)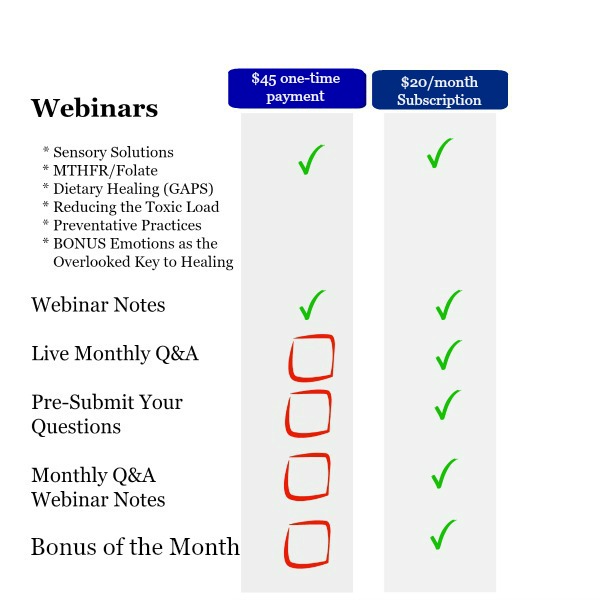 Want to chat every month?
Ongoing monthly Q&A live webinars, and immediate access to all the webinars listed above for just $20/month, cancel any time!
Each month you will have the option to pre-submit your question for Cara about dietary changes, special needs, cooking grain or gluten free– anything that's covered on the blog!  And then you can attend the live Q&A the first Tuesday of every month. (Feel free to attend in your PJs or while the kids are still underfoot, I'll hide your picture and mute your mic unless you want to be seen and heard)
Don't worry – if you miss it the replay will be available all month long, along with the notes page and any links that we talk about.
As always, I want you to be happy with your purchase
I want you to be completely confident in your purchase, if you aren't happy for any reason just shoot a quick email to me requesting a refund within 30 days of your purchase.  I've had thousands of happy customers, and I feel so good about the people I'm helping.  I want to make sure everyone remains happy.
Please follow and like us: