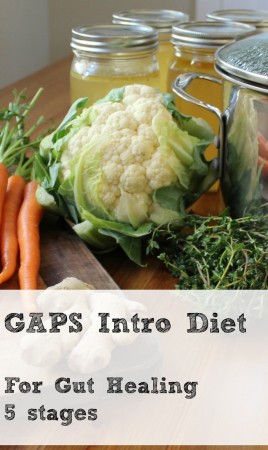 What Can I Eat Now? A 30 Day GAPS™ Intro is available for immediate download to start helping you right now! Our family has found so much help by using the GAPS diet to heal and seal the gut lining that I wanted to make a helpful meal plan for anyone who is overwhelmed with the GAPS Intro and needed a little more hand holding to get started.
Yes. I was overwhelmed with GAPS too!
In late 2009 I had an infant, a toddler who was strongly showing signs of autism, and I was snatching sleep in 2 hour increments between their needs, attempting to stay on a really tight budget, researching natural health, cooking whole food meals, and trying to keep the house clean all at once.
I knew I had to start helping my daughter, and the GAPS diet looked like the most likely way to accomplish that.  But it was so overwhelming to figure it all out!  I read the GAPS book and plunged in, and I'll admit our diet was repetitive, but it worked.  The GAPS intro improved my daughter's sleep right away, took away my dairy allergy in mere weeks, and healed my son's eczema.
I started What Can I Eat Now?  just as notes to myself, on what to include on the intro so I could make sure we were doing it right.  I knew I wanted to turn it into a full e-book to share once I got on top of  GAPS and was out of 'survival mode'.
I remember standing next to the stove on 70s gold linoleum in our small apartment, with a baby crawling at my feet and toddler repeatedly opening and closing the pantry door, thinking that I really wish someone could just tell me what to cook the next day on intro so I wouldn't have to scour the GAPS book and Yahoo group that night trying to figure it out.  I vowed then that if we made it through GAPS, I would try to help other families have an easier start than I did.
This intro e-book will help you:
Remember all the components of the GAPS diet– from rotating detox baths to gradually increasing juicing, to slowly introducing new foods.
Use the symptom chart included to see correlations between introducing foods and symptoms that come up.
Tips to guide you through getting started– I'm a mom who once was completely overwhelmed at all this too! It's taken me a year, but I feel that GAPS is easily incorporated into our lives now I share all I can with you to help you as well.
A daily reminder of what's next on the GAPS journey without having to re-read through the GAPS book to find specifics for that day.
Recipes that are simple and easy to prepare for even the most beginning cook, yet can be dressed up easily by those with more cooking experience.
A table of contents and index so you can easily find what you're looking for
Formatted so that it can be printed and spiral bound or hole punched and put in a binder. I hope to have an in-print version eventually, but I haven't been able to do that. If you have Kinkos or a similar shop print it for you in black and white and spiral bind it, it only costs about $8 and you can keep the file on your computer for reference too (please only do this for personal use)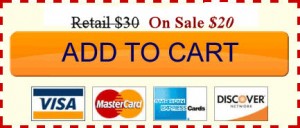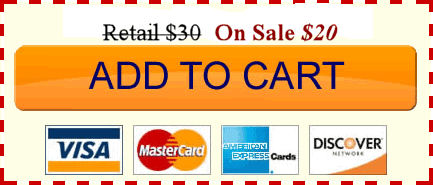 Put Intro on Autopilot
Use What Can I Eat Now to simplify everything that you have to think about. It's also helpful for showing older children exactly when they can have different foods!
What is included in this Intro Guide?
This digital guide is 57 pages, and includes recipes for 30 days on the GAPS intro, a table of contents and index, helpful tips, a checklist of what to include each day, and many full color photographs of the intro food.  This is a digital book available for immediate download.
Not ready for Intro yet?
Not quite ready to jump into the GAPS Intro Diet but still want to start healing your gut? Grain Free Meal Plans is a GAPS compliant menu resource put out by me that covers recipes and meal ideas for 3 meals a day, 7 days a week (plus snacks!) each month.

30-Days No-Questions-Asked Money Back Guarantee
I'm so sure that this meal plan will make your life so much easier that I'm offering a no-questions-asked money-back guarantee!  If you're not satisfied with your purchase, email me within 30 days of purchase for a full refund!
Purchase now for immediate download
Click the button below to buy What Can I Eat Now, 30 Days on the GAPS Intro Diet right now! If you're looking to prepare to do intro there is information for you in there, or if you've already started and it's overwhelming, you'll be happy to know you can download it and print it out immediately!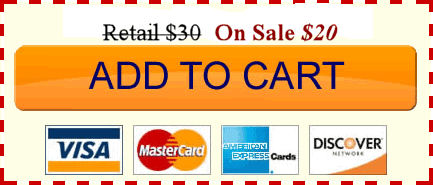 I love hearing from you all!  Head over to Facebook and ask any questions you might have, and comment on your progress once you've started intro to encourage others!
Not sure if GAPS is right for you? Click here to download a free introductory e-book
5 Delicious Keto FatBombs
Sign up to get my 5 Best Keto Fatbomb Recipes sent right to your inbox! Plus a bonus pizza recipe :)