Print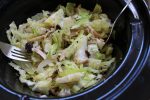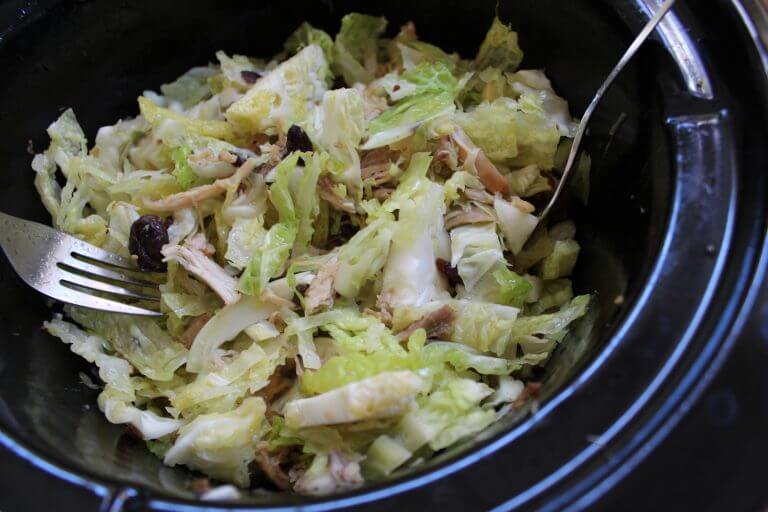 Napa Chicken Salad (freezer-to-slow-cooker meal, with video)
The cooking liquid from the chicken becomes the salad dressing in this delightful winter salad
Total Time
4
hours
15
minutes
To shrink your slow cooker: Fill slow cooker 1/4 full with hot water. Place an ovenproof bowl (pyrex or stainless) inside on top of the water that will still allow your lid to close.

Place chicken, dried fruit, and sea salt in bowl within slow cooker.

Cook on low for 6-8 hours, or high for 3-4.

Remove bowl from water, dump out water, and place chicken in the still-warm slow cooker crock.

Use two forks to shred chicken and dried fruit, set aside bones to make stock another time.

Slice cabbage thinly, into 1.5 inch by 1/2 inch (approx) pieces.

Combine sliced cabbage, chicken, dried fruit, and the drippings from cooking the chicken into a delicious salad.

Top with additional apple cider vinegar if desired.

Serve warm or chilled.
This is a fantastic freezer recipe. Simply place extra chicken thighs, dried fruit, and sea salt in freezer bags, label, and toss in the freezer for easy meals in the future!