Print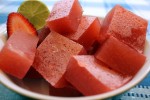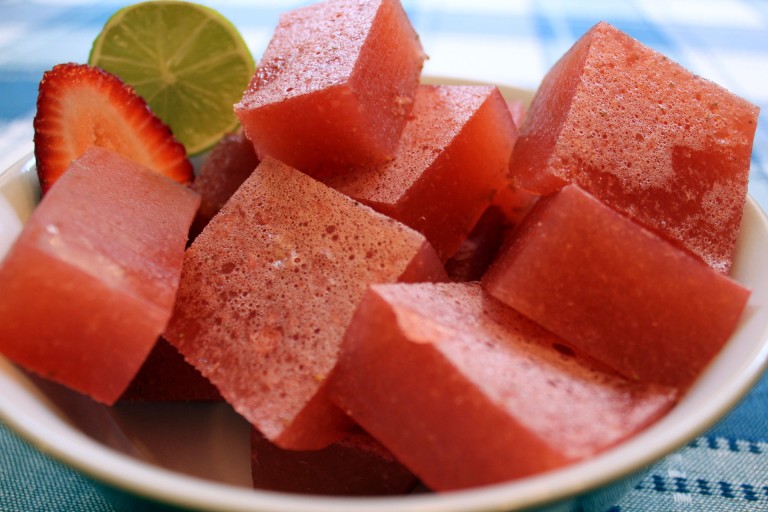 Strawberry Margarita Jello Shots made with real fruit
A fun adult's updated version of the college classic.
In a saucepan off the heat, mix strawberry puree, lime juice, and honey.

Allow to sit for 5 minutes so the gelatin can absorb the liquid, and then stir with a whisk or fork again to break up any gelatin clumps.

Heat over medium heat until gelatin is dissolved and mixture is warm, about 5 minutes.

Remove from heat and stir in honey and tequila.

Mix with whisk or fork.

Pour into a rectangle 2-quart dish, cover with plastic wrap, and place in the fridge until firm, 4+ hours.

Cut into squares and serve :)

Recipe makes about 8 shots' worth.