Print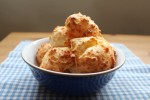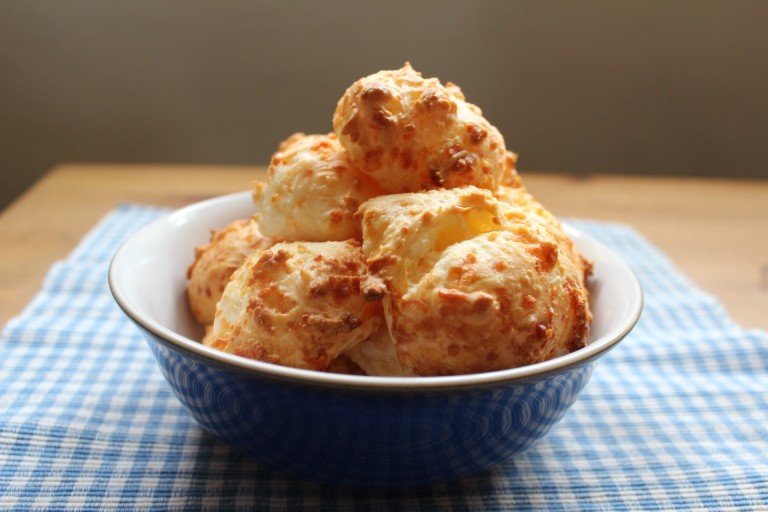 Easy Brazilian Tapioca-Parmesan Bites (Pao de Queijo)
Simple to make savory cheese rolls are a favorite from Brazil.
1

cup

milk

1/2

cup

coconut oil

1/2

teaspoon

sea salt

2

cups

tapioca flour

2

eggs

1-1/2

cups

parmesan cheese
Preheat oven to 425* F

In a medium saucepan, heat milk, coconut oil, and sea salt over medium heat for 2-3 minutes, or until boiling.

Remove from heat and add tapioca flour.

Stir in tapioca flour with a fork until there is no more powdery-dry tapioca flour.

Move tapioca mixture to a stand mixer with a paddle attachment.

Beat on low and work up to medium and continue mixing for about 5 minutes, or until comfortable to touch (not too hot) and mixture is smooth.

Gently mix 2 eggs with a fork.

Stop mixer and add half the egg mixture (one egg) and beat on medium speed until thoroughly combined.

Add the other egg, and mix until thoroughly combined.

Add grated Parmesan cheese, mix on medium-low speed until combined.

Line a baking sheet with parchment paper.

Using a cookie scoop dipped in water to prevent sticking, place batter on parchment about 1 inch apart.

Bake for 25 minutes.

Repeat with remaining batter.