Print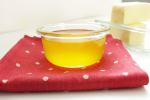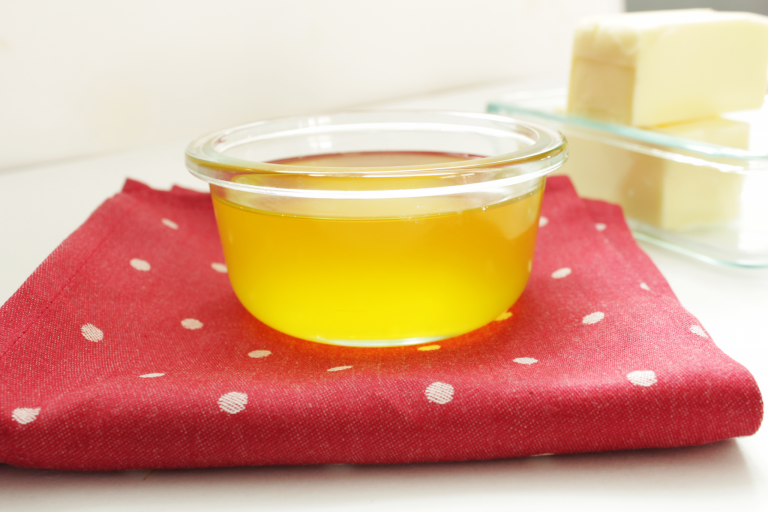 Homemade Ghee
Ghee is a delicious fat made from butter. It is allergy-friendly and has a high smoke point that makes it a pleasure to use in the kitchen.
1

pound

unsalted butter

or more as desired
Preheat oven to 140-250º. Place butter in an ovenproof dish or pan.

Bake for 45-60 minutes, take out very carefully, and pour the golden fat from the top, being careful to leave the white milk solids in the pan.

Keep in a glass jar and use in place of butter.

You can save the buttery milk solids for others who eat butter in the house, or discard.
If you are wary of cow dairy, I have purchased goat milk butter before at our health food store–you may be able to ask yours to carry it too, and use that to make goat milk ghee.