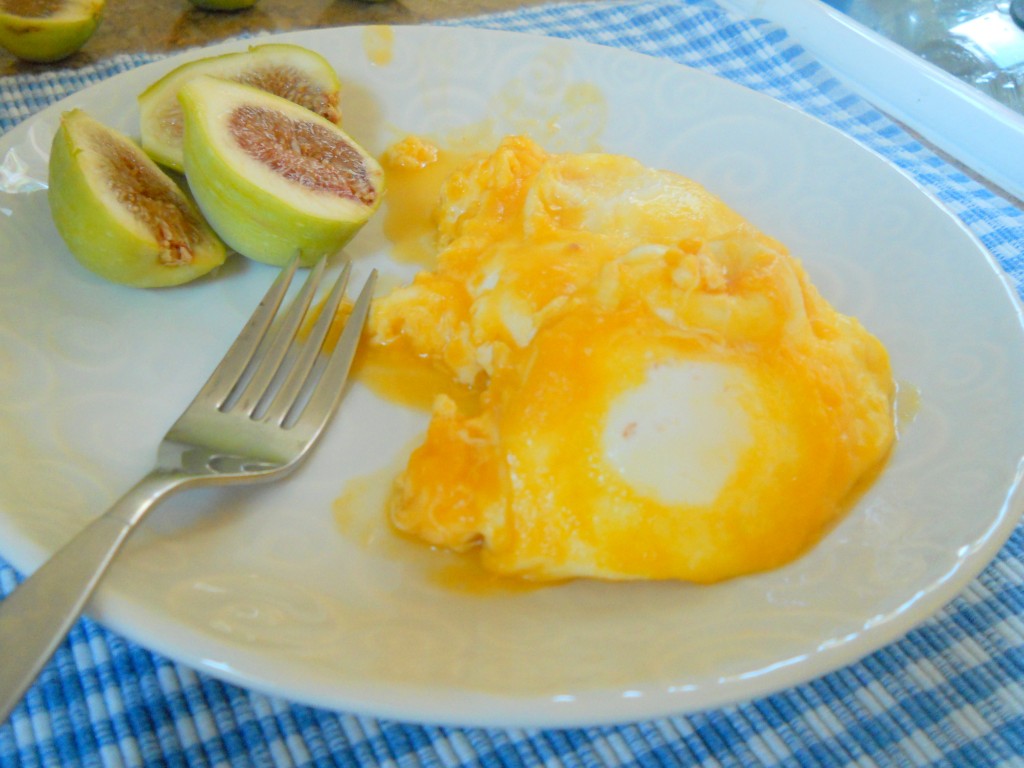 Using a couple cups of leftover soup to poach eggs the next morning is a delicious way to use up soup as well as sneak some nutrient rich broth and veggies into the morning meal. I love poached eggs because they stay soft, unlike frying eggs where the tough brown part develops.  The pan is easier to clean either- no stuck on egg protein!

Serves 4
Ingredients:
2-3 cups leftover soup or salted chicken broth, pureed soups work best but this can be done with chunky soups as well
6 eggs
Directions:
Fill a pan that has a lid 1/3 full with soup. Bring to a boil over medium-high heat.  Crack eggs and gently slip into the soup, leaving a little space between each egg.  Cover, and reduce heat to a simmer (medium low) for 5-8 minutes or until whites are cooked through and yolks are as runny or firm as you'd like. Remove eggs with a slotted spoon, pour leftover soup into a small mug to enjoy alongside it if desired.
Free Ebook this month only: 20 Grain-Free Breakfast Recipes
20 Delicious Breakfast Recipes suitable for GAPS and Paleo diets!
Please follow and like us: