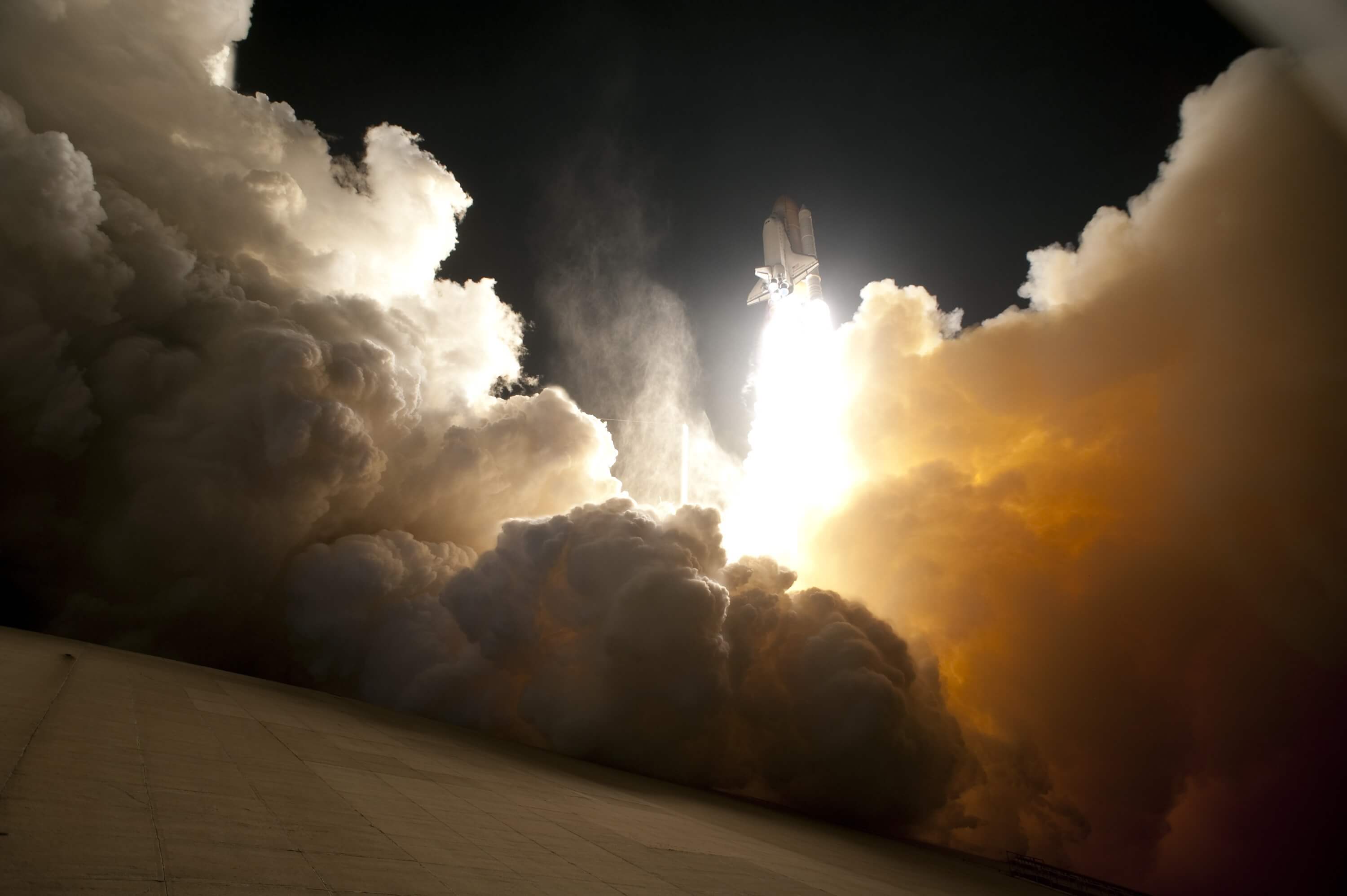 The ketogenic diet (also called 'Keto') is a low carb/high fat diet used primarily for weight loss, but it also has other surprising benefits! People on the ketogenic diet are in a state of ketosis through carbohydrate restriction (see more here).
This state of ketosis has been shown to not only help people lower their weight into a safe weight range by reducing hunger (1), and with body recomposition (2), but to have a range of benefits for mental health (2) including Parkinson's, Alzheimer's and other neurological conditions (3), epilepsy (4), even traumatic brain injury (5), cancer (6) and PCOS (7).
Right now, the ketogenic diet, 'keto', is still primarily used for weight loss, with excellent results among people who are able to resist the culture of carb eating and stick with the program.
Here we are going to talk about how we can heal our body, and get even more health benefits from a ketogenic diet while we're already putting in the effort to stay in ketosis.
1. Add Probiotics
By being in a state of ketosis, and removing inflammatory foods from your diet you are already doing your body an enormous favor! In addition, by adding good probiotics to your digestive system you can help your microbiome work for you.
What to use: I like Biokult for intense healing, and soil-based probiotics to change things up.
Personal note: This was my most recent error. I had been in ketosis for a week but still didn't have as much energy and mental clarity that I normally associate with it.
I wasn't doing my probiotics! I took a biokult and within a few hours I was starting to feel even more clear headed. Keto is great on it's own, but probiotics really supercharge it for me!
Adding probiotics can help:
Reduce sugar and carb cravings.
Heal leaky gut.
Improve digestion.
Improve chronic conditions such as depression and anxiety.
Heal food allergies.
Improve your detoxification and immune system.
Read: Potential Side Effects from High Powered Probiotics
2. Drink your broth
A perfect way to get your electrolytes in (see #3), high in protein, and it can have as much fat as you'd like. Add a little cayenne pepper for a kick, or a squeeze of lemon to make it refreshing.
Broth is nourishing and super easy for your body to use. Broth helps you to repair any damaged cells, contains collagen for your joints, nails, and skin, and is a great way to warm up on cool winter days.
You don't need any fancy equipment to make broth, and it's SO good for you!
I show you how to make beef broth in different appliances here in this video:
Get the recipe: Homemade Beef Broth
If you need a shortcut, Kettle and Fire has all the gut-healing goodness of a real broth (bullion is NOT the same!), without having to step foot in the kitchen.
Consuming at least 1 cup of homemade broth a day can help:
Reduce joint pain.
Heal leaky gut.
Improve hair and nail strength and growth.
Give you something to consume that isn't caffeinated, calorie dense, or full of questionable ingredients.
3. Watch your electrolytes & water – Sodium, potassium, and magnesium
Your broth can help with this, but most people on the ketogenic diet need to supplement with potassium and make sure you're consuming salt. Magnesium is another electrolyte that some people supplement, and some people get from taking epsom salt baths.
All of these electrolytes, and water, are necessary for your body to function properly- electrolytes are necessary for important things like muscle use, energy, and heart rate!
If you're feeling blah and low energy, it may be a simple pinch of salt that could turn that around.
Thankfully, electrolytes are a tightly-controlled substance in your body with mechanisms in place to keep levels perfect. Provide your body with electrolytes daily, and it'll figure out what to do. While you don't want to take excessive amounts, your body should help you excrete extra sodium, potassium, and magnesium into your urine if you've taken too much.
For best results, take daily, or even twice a day, rather than one big hit of electrolytes all at once.
Sources of sodium:
Sea salt! It's relatively easy to salt your food to taste and get enough sodium- just don't skimp on the salt!
Salt requirements for people in ketosis also goes up, with 3000-5000 mg of sodium recommended to support this different way of metabolism.
Sources of potassium:
Potassium is used more by people in ketosis (either fasting, or on the ketogenic diet) due to how our bodies metabolize fat. Recommended amounts are 3,000 mg for those in ketosis.
* People who have a history of, or suspected, kidney problems should be monitored by a physician before and during potassium supplementation and the ketogenic diet. I normally have a 'DIY' approach to health, but there are some times that outside monitoring is really important, and this is one of them.
Lite-Salt or potassium chloride (salt sub), mixed with sea salt. This is how most people who are doing extended fasts and starting a ketogenic diet make sure they are getting enough potassium.
Spinach and avocados both contain a lot of potassium, but in order to meet your daily needs, you would need to eat 4 cups of spinach, or 5 avocados. This might be doable if you're having a big salad, but most people are going to struggle to get this much, which is why supplementation may be useful.
Fun fact: Both spinach and avocado contain more potassium than the banana, despite the yellow fruit's reputation!
Sources of magnesium:
Magnesium is also super important in your body, especially for sleep and hormone balancing. If you're having trouble sleeping on Keto, magnesium might be the problem.
Magnesium is naturally found spinach, almonds, and avocados, among other foods. Like potassium, it's just the quantity that can be the problem. 3 cups of spinach is needed to meet your daily magnesium needs, or 6 avocados.
For this reason, many people on ketogenic diets choose to supplement. 320 mg/day is recommended for women, 420 mg/day for men (source)
Supplements – I take this kind, epsom salt in the bath works as well.
Water:
You know this, your body needs water!
Water is used to transport the above electrolytes around as well, so if your intake is good but you still feel headachy, swollen, bloated, or don't have the energy that you would like, chug a big glass of water or two, wait 10 minutes, and see how you feel.
Getting the correct amount of electrolytes can help you to:
Decrease or even eliminate headaches.
Transition to low-carb eating easier.
Maintain strength and energy.
Get more restful sleep and fall asleep easier.
Sample 3-Day Ketogenic Menu
Sometimes it's helpful to see how someone else eats. This is what I ate for the past few days. I purposefully left off quantities, since everyone's energy intake needs vary so much.
I practice intermittent fasting, so I combine my meals into lunch and dinner. This makes for easy counting, easy mornings, and easy weight control.
My normal counting method is to eat from foods that I know are low in carbs for lunch, then add them all up in MyFitnessPal, and adjust what I eat for dinner to meet my macros.
For example, if I had a bunch of vegetables with lunch, it's likely that dinner will be mostly protein and fat. If lunch was scrambled eggs and herbed olive oil, I likely have room for some berries with dinner.
? You can also see a lot of what I eat and what I prepare for the kids alongside my food on my Instagram feed. These are just iphone snapshots, so they might not be beautiful, but they are useful when you're getting the hang of what to eat, and how to feed your family without having to make two completely separate dinners.
I also am gathering all the recipes here at Health Home and Happiness that are low in carbs- there are a lot! You can see them here (page is a work in progress).
Oh, and if you're wondering how I get my kids to eat this food, check out my Picky Eating Solution webinar!
Pre-Made Meal Plans
If you are looking for custom menu ideas, check out Real Plans! They have lots of ketogenic options (check the carb counts to make sure they work with your goals) and are adaptable to eliminate food allergies and different preferences. And a HUGE bonus, they have nutrition information provided for their recipes! This makes counting carbs a snap.
And if custom menus isn't your thing, you can get pre-made complete monthly ketogenic meal plans here with 20 or fewer net carbs (essential for staying in ketosis) and 30 or fewer ingredients (essential for not going crazy trying to keep up with a new diet!).
I find that half my readers like how customizable Real Plans is, but the other half still prefer the print-it-and-go model of having a PDF completely done for you, no waiting, clicking, or deciding required.
Both have a money-back guarantee, so you have nothing to lose!
My meals

Day 1
Lunch: Scrambled eggs cooked in coconut oil or butter with sea salt, topped with herbed olive oil. A big mug or two of homemade beef stock, salted to taste.
Dinner: Big Salad: Romaine lettuce, chopped, with 2 tablespoons avocado mayo mixed with apple cider vinegar to make a dressing, and topped with macadamia nuts, homemade pickles, smoked herring, and chunks of brie cheese. Herbal tea after dinner.

Day 2
You can see this day I'm uninterested in making a big deal out of food. I had other stuff going on since my kids were on spring break. Keto doesn't have to be time consuming!
Lunch: Beef Jerky, making your own allows you to omit all sweeteners which helps save on carbs. Dill pickles and some almonds. Bubbly water (sweetener-free flavored carbonated water, like La Croix brand)
Dinner: Big Salad with smoked salmon, homemade dressing with avocado mayo, sea salt, and lemon.

Day 3
Lunch: Broccoli Cheese soup (similar to this, but omit the carrots) that I added 'carrot coins' to for my kids. I had some stew meat that I cooked in the Instant Pot, chopped up, and added to the soup. On the side, a handful of macadamia nuts as well.
Dinner: Egg salad made with hard cooked eggs (steamed in the pressure cooker), and chili-lime mayo (recipe coming soon!). Another mug of warm salted beef stock, with half a lemon squeezed into it.

Adaptions:
Salads are my go-to. All the lettuce makes you feel like you're eating a ton, and the toppings are pure awesomeness. I usually make a big salad and then put some on the kids' plates, and eat the rest myself.
For Taco Tuesday (may as well be a holiday in my house) I put some taco meat on a salad, or wrap it in lettuce.
Pizza Friday (another 'holiday' in my house) is a little tomato sauce on a plate, sprinkled with cheese and whatever toppings and then baked! Yum, right?
Going out to eat means a bunless burger, steak, fried eggs and bacon, steamed veggies, and butter. Salad dressing often has added sugars in it, so bring your own.
Want to get started?
Is the idea of keto new for you? Would you like to learn more?
Click here for the Wicked Good Ketogenic cookbook! PDF is free, or you can even have the paperback sent to you for just the cost of shipping.
Click here to get a free for shipping Butter and Bacon, a cookbook and guide to the hows and whys of the ketogenic diet for health and weight loss.
Click here to learn more about cholesterol- since yes, we DO eat cholesterol on the ketogenic diet!
References:
https://www.ncbi.nlm.nih.gov/pmc/articles/PMC4313585/
https://www.ncbi.nlm.nih.gov/pubmed/28399015
https://www.ncbi.nlm.nih.gov/pmc/articles/PMC2367001/
https://www.ncbi.nlm.nih.gov/pubmed/26859528
https://www.ncbi.nlm.nih.gov/books/NBK209323/
https://www.ncbi.nlm.nih.gov/pubmed/27557542
https://www.ncbi.nlm.nih.gov/pmc/articles/PMC1334192/
https://ods.od.nih.gov/factsheets/%20magnesium-HealthProfessional/#h2
5 Delicious Keto FatBombs
Sign up to get my 5 Best Keto Fatbomb Recipes sent right to your inbox! Plus a bonus pizza recipe :)
Please follow and like us: