The ketogenic diet is a diet that pushes your body to burn fat, not carbs, as its main source of fuel.  Eliminating grains, sugars, and starches – natural or not – can seem intimidating at first. But with a little inspiration, you'll soon see that you have a huge variety of things to eat!
Recipes here do not have carb counts, but you can import them into an ap like MyFitnessPal if you'd like. For pre-made meal plans that already contain the carb (and calorie and everything else!) counts, check these out.
Breakfasts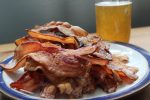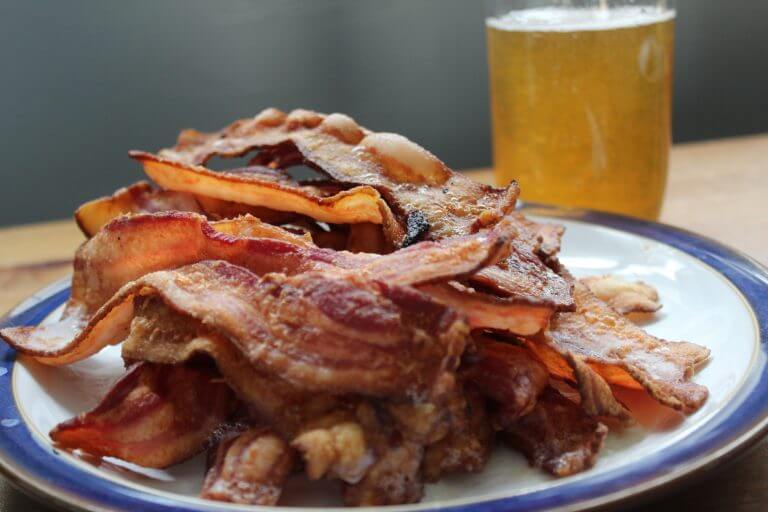 Baked Bacon! Cook up all your bacon at one time, without dirtying your stovetop. So fast and easy, you'll never go back to stovetop bacon again.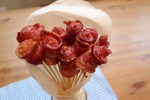 More bacon for your sweetie. These bacon roses really aren't that hard to make, and they're so cute, aren't they?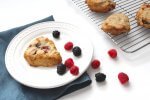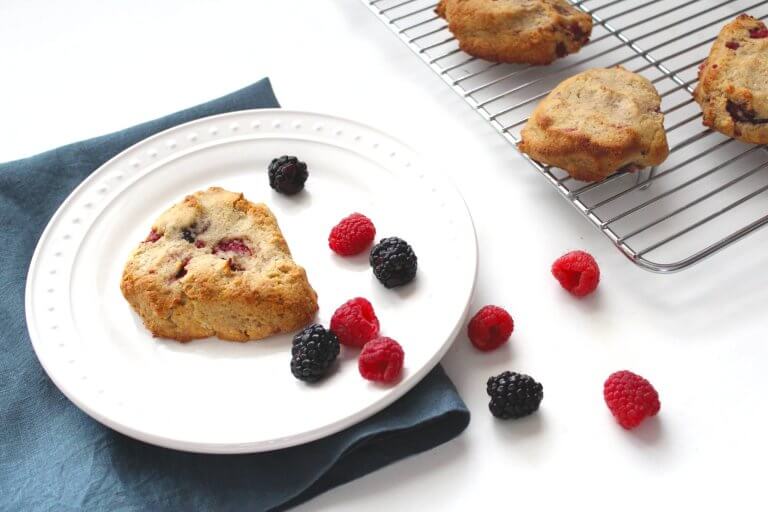 Almond Flour Scones– Keto, eliminate the sweetener or substitute your calorie-free sweetener of choice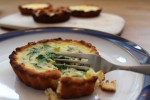 Almond-Flour Crusted Quiche – 4 ways to change it up, these individual quiches are delicious for any meal of the day!  Make 4 at once and enjoy!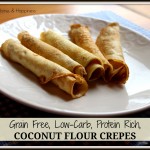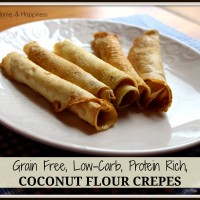 Coconut Flour Crepes can hold unsweetened whipped cream, a tablespoon of nutbutter, or even browned sausage meat and cheese for a savory treat.
Tip: Afraid of coconut flour because of the carbs? 
It's true that ounce-for-ounce coconut flour is higher in carbs than other keto-friendly flours. What makes this flour suitable for keto is how little you use! 1/4 cup often is used for a recipe that serves 4 people.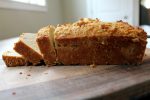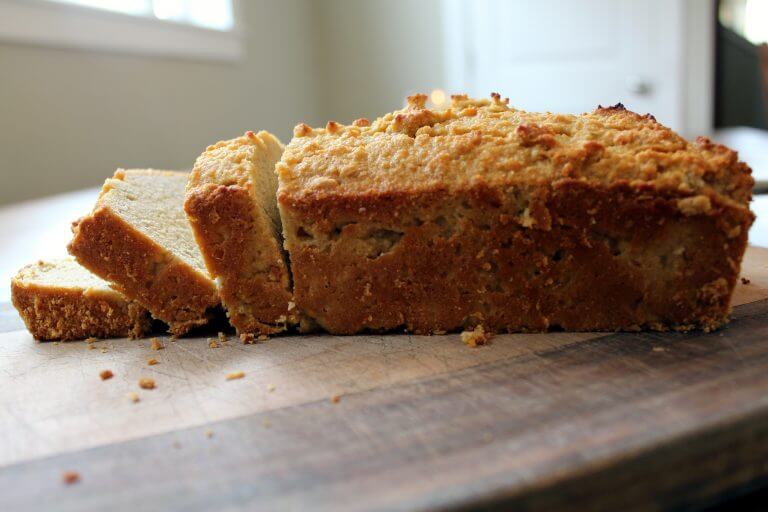 Coconut Flour Bread can be dipped in heavy whipping cream and egg for a traditional (and filling!) french toast!  It's also delicious topped with egg and/or bacon for an open-faced breakfast sandwich. Be warned- this bread is dense and filling. One small loaf will last you all week!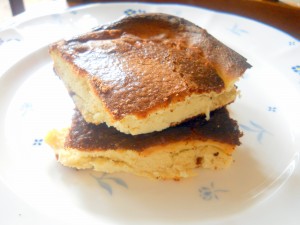 Almond Flour makes a lovely oven pancake, that can be used for breakfast or lunch.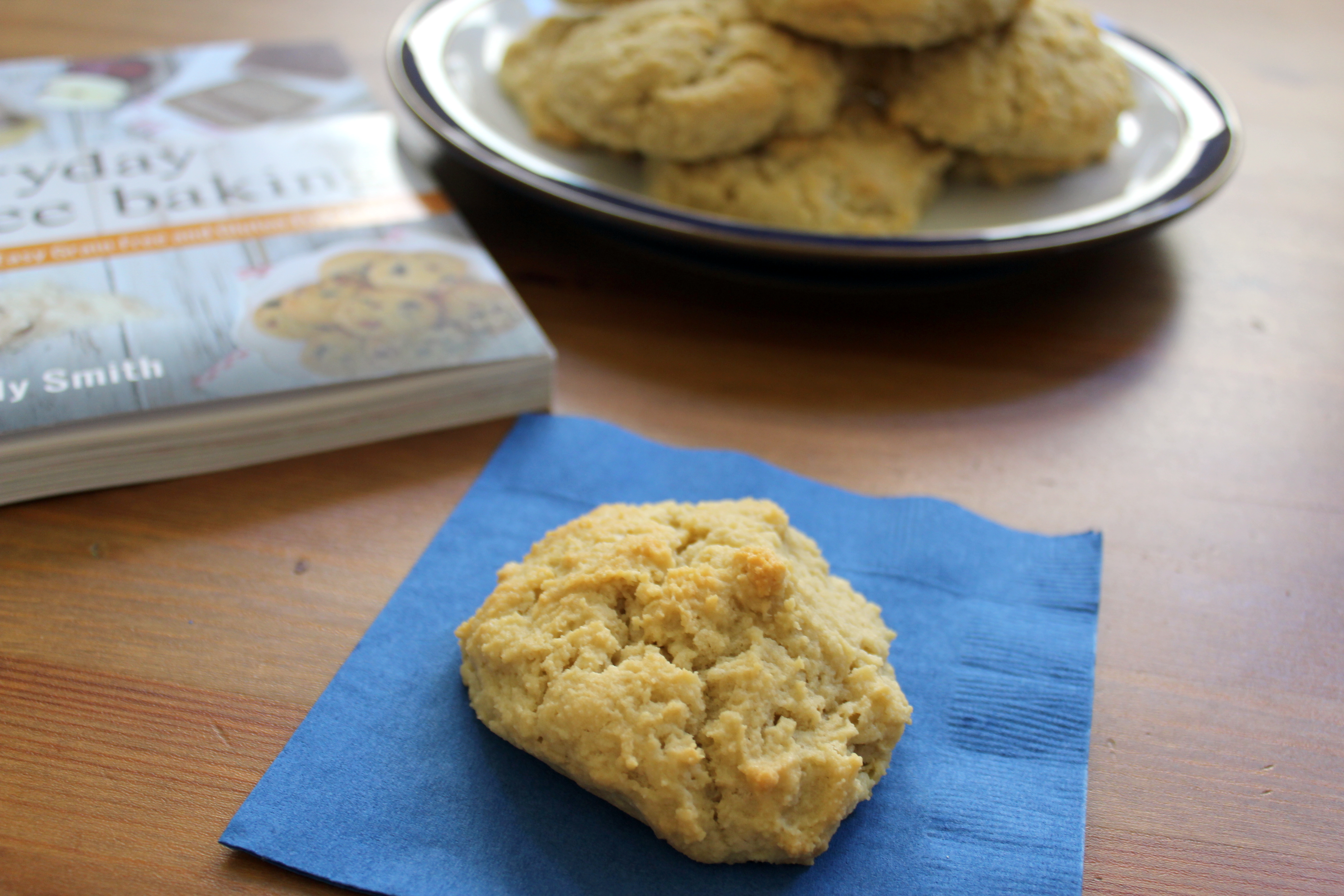 Almond Flour Biscuits can be served for a breakfast treat, and then alongside a meat-filled soup for dinner. These are so yummy! The recipe calls for 1 tablespoon of honey for 8 biscuits, but you could omit if desired.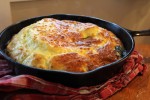 Ta-da! You can easily master the Sunshine Frittata and keep in line with a low-carb morning. Impressive looking, but you can stick it in the oven and go pop in the shower – no babysitting required. Oh, and it contains tumeric, which is a natural antiinflammatory. Score!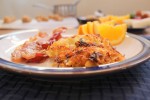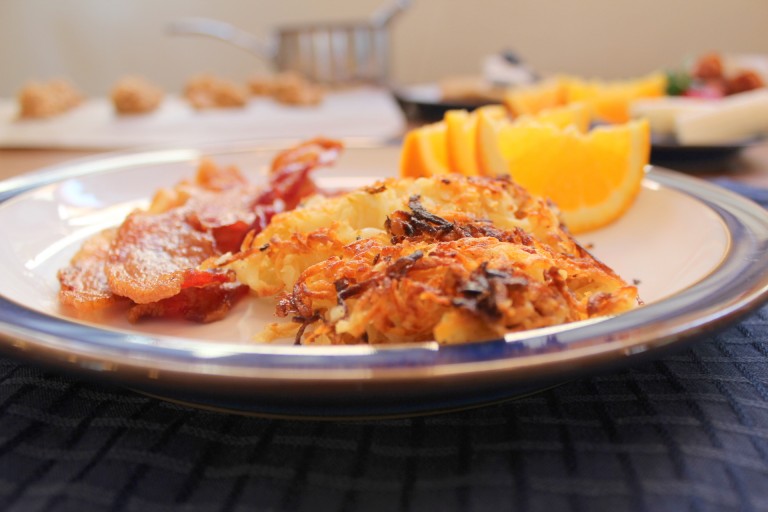 Do you miss hashbrowns? We've got you covered! Celery root hashbrowns have a fraction of the carbs of their potato counterparts. And they're just as yummy!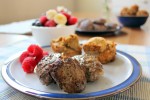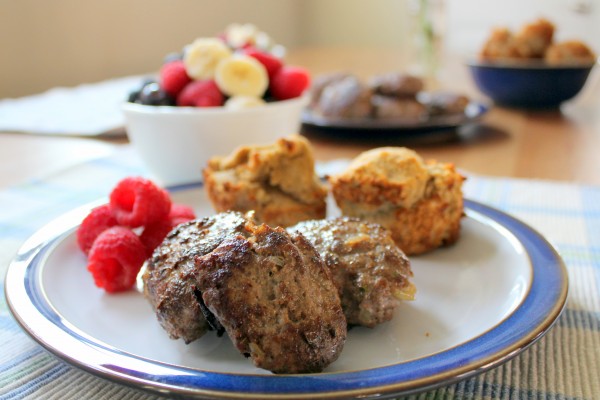 Control your carbs, and the quality of your meat by making your own beef (or you can use pork!) breakfast sausage.  So easy, and cost saving too!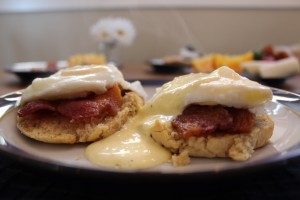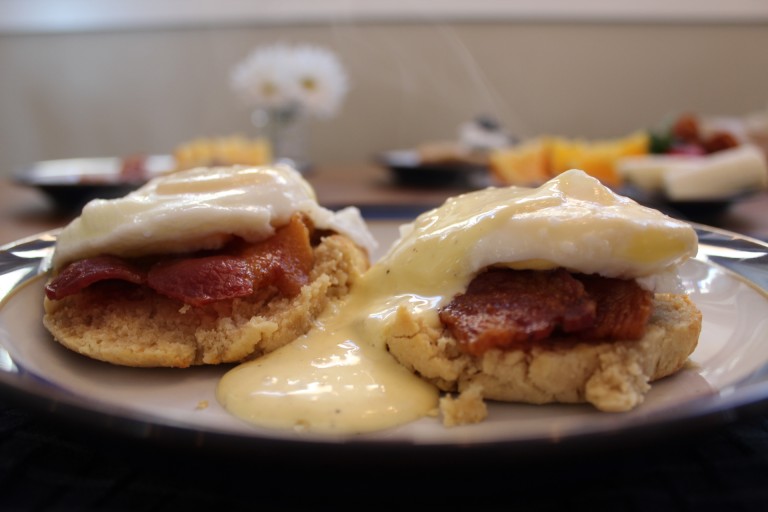 Don't forget the hollandaise! Easy Blender Hollandaise brings creamy goodness to your breakfast table.
Finally, skipping breakfast is a common, and possibly heathy alternative that saves your carbs and calories for when you have more time to enjoy :)
Need more?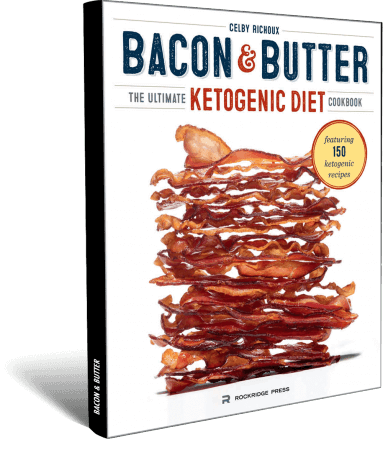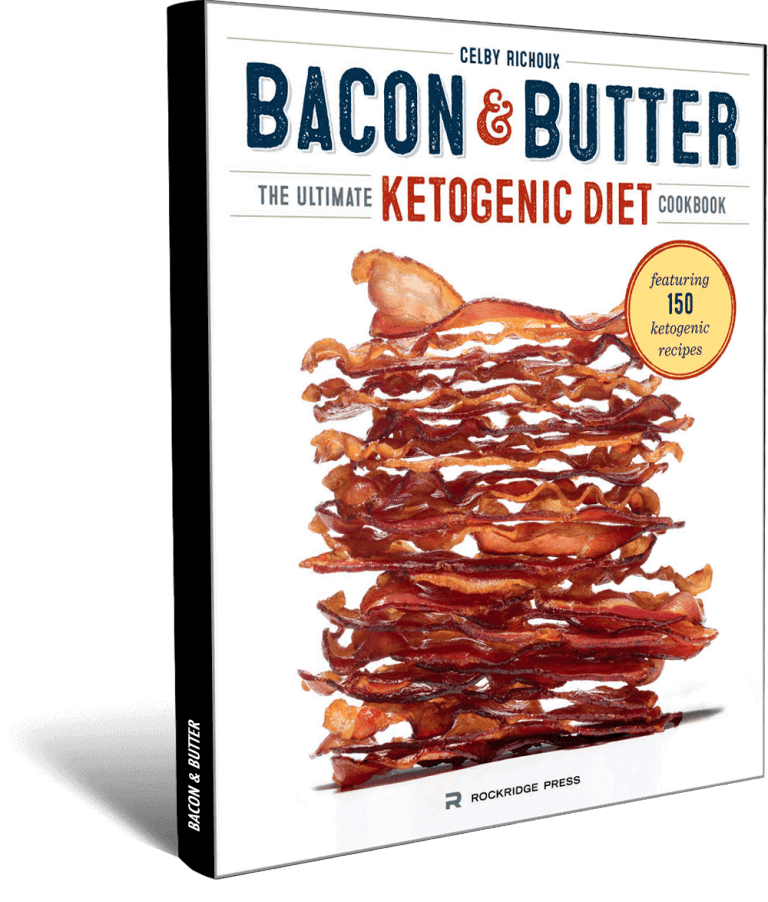 Main Dishes (Lunch and Dinner)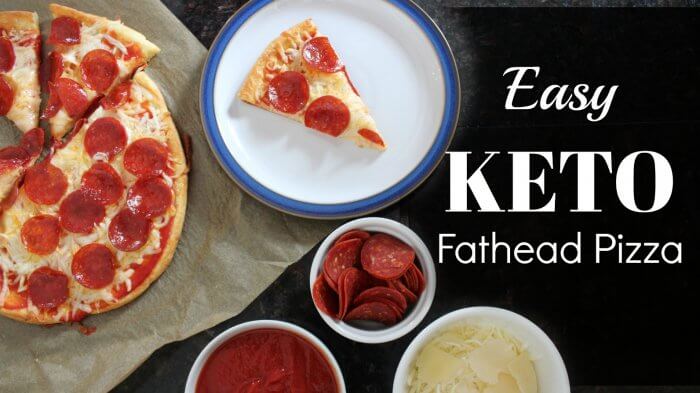 Keto pizza! This is a cheese-based crust, yummy, right?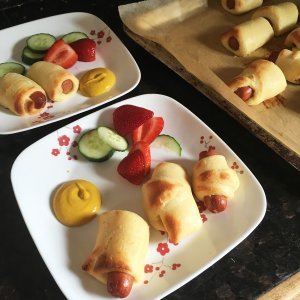 You can also make Pigs in a Blanket with the pizza dough!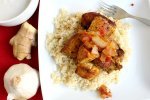 Brazilian Chicken with cauliflower rice flavors up chicken and busts through any boredom you have.  This is super yummy as leftovers too.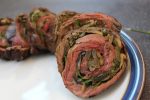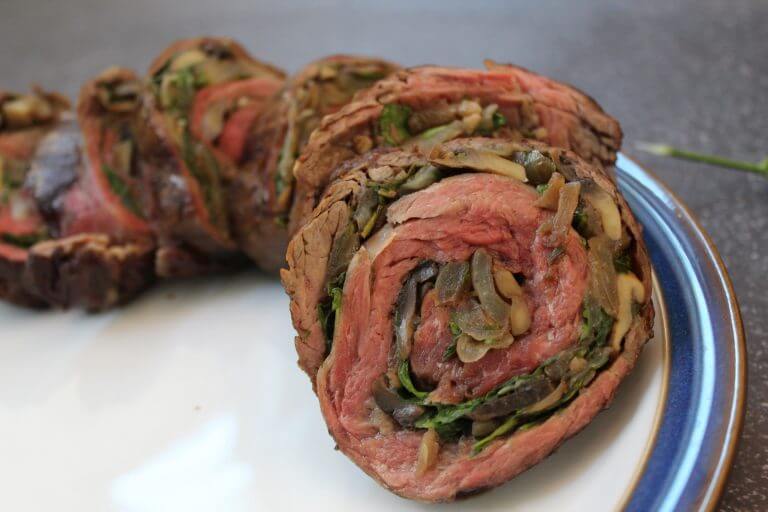 Beef pinwheels are an impressive dish that nobody will realize is keto!  We make this out of thinly-sliced flank steak and it's really easier to do than it look!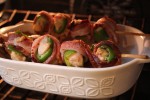 Bacon-wrapped chicken pepper poppers are delicious on the grill. Perfect potluck food too!  Oh, and these are awesome to make a lot of when you're in the groove, and stick some in the freezer for another time.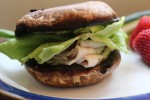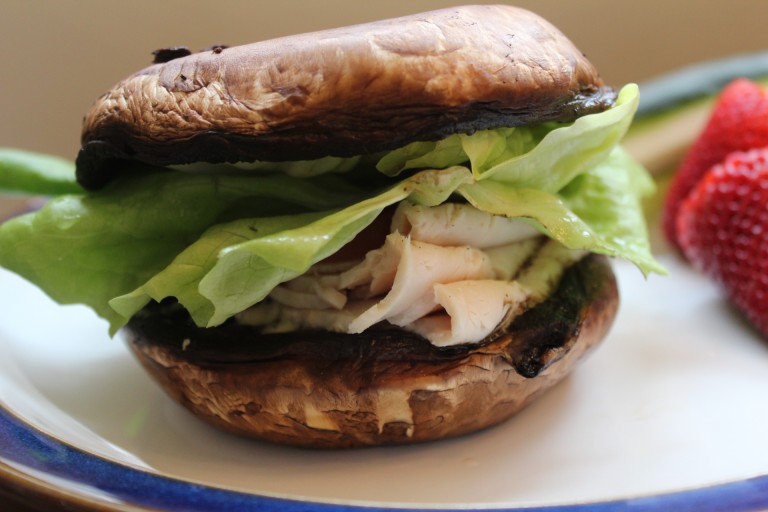 Need more ways to hold your delicious keto sandwich fillings besides a 'mushroom bun'? Check out these 10 high protein and high fat low-carb bread-free sandwich alternatives.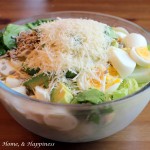 A meal salad is a staple for those on keto. Leaves are mostly fiber and very little carbs for the volume, so fill your salad bowl with leaves (lettuce and other greens), then high protein, high deliciousness toppings like cheese, hard boiled eggs, nuts, and seeds, and then finally a simple homemade dressing (omit the honey for keto).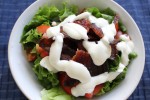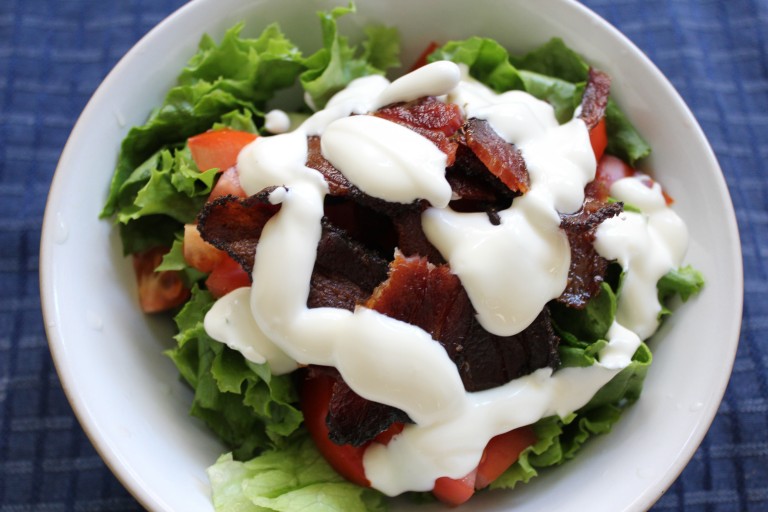 Another salad, that is a classic, unwrapped from it's starchy bread prison.  BLT salad! Ketoers – go heavy on the avocado and light on the tomatoes to keep the salad low carb and high yum!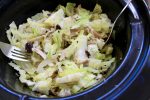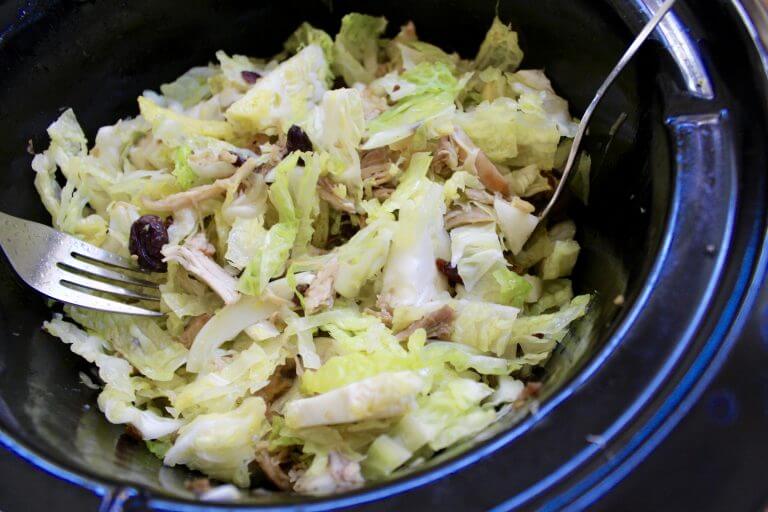 Warm salad this time- shredded napa chicken salad made with chicken from the slow cooker. Omit the dried fruit for keto.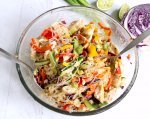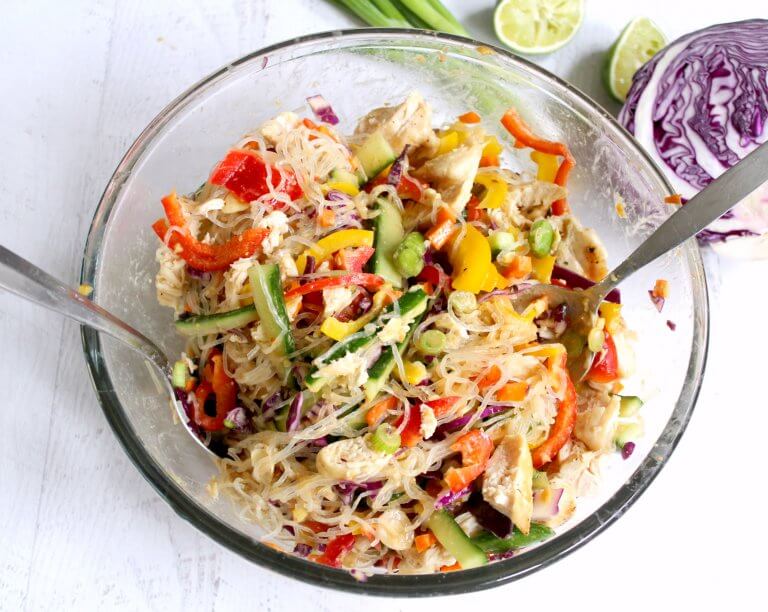 Use kelp noodles for a fresh summer 'pasta' salad that is still low carbs.  Loads of color in this confetti noodle salad here!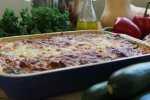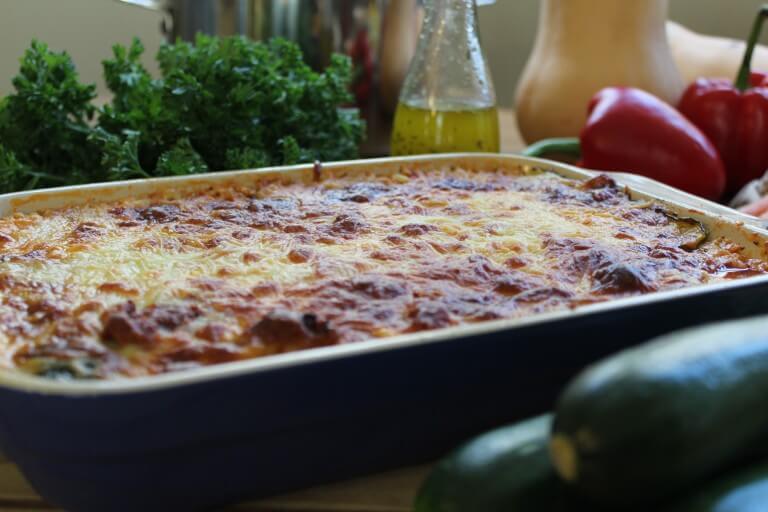 Zucchini Lasagna is a keto alternative that uses all your fresh summer produce with delicious results! Make a few extras, this freezes as beautifully as the classic. Ketoers- go light on the tomato sauce, heavy on the meat and cheese. Yum!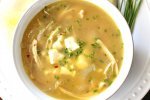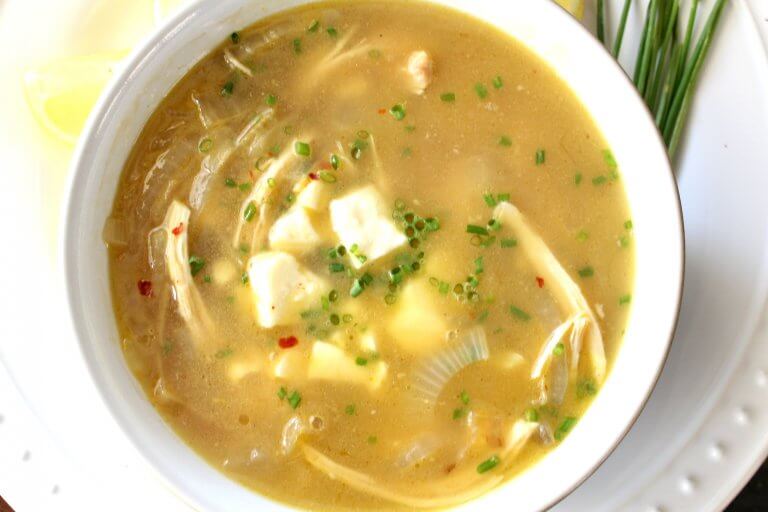 Greek Lemon-Chicken Soup is a burst of fresh flavor, low-carb style. Make extra and freeze, it's delicious!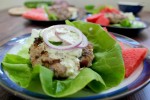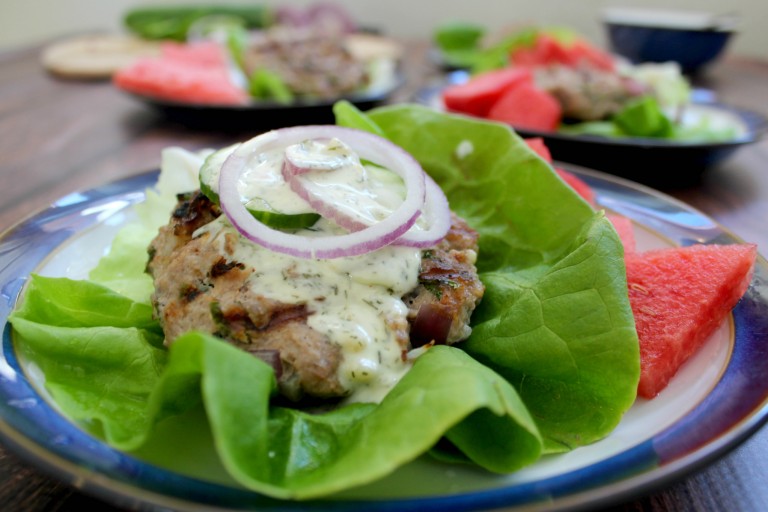 We'll we're in Greece, Greek Turkey Burgers also are a favorite, with a completely different flavor profile than usual.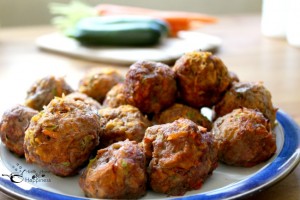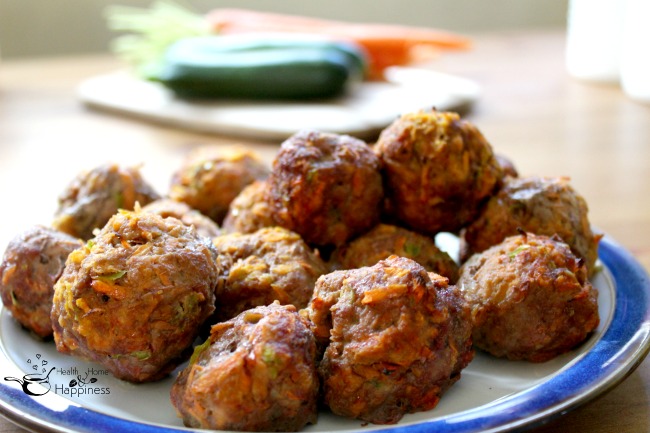 And still in the Mediterranean, veggie-packed meatballs are a low-carb (no breadcrumbs!) alternative to your traditional Italian fare.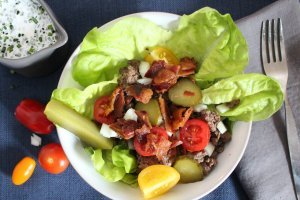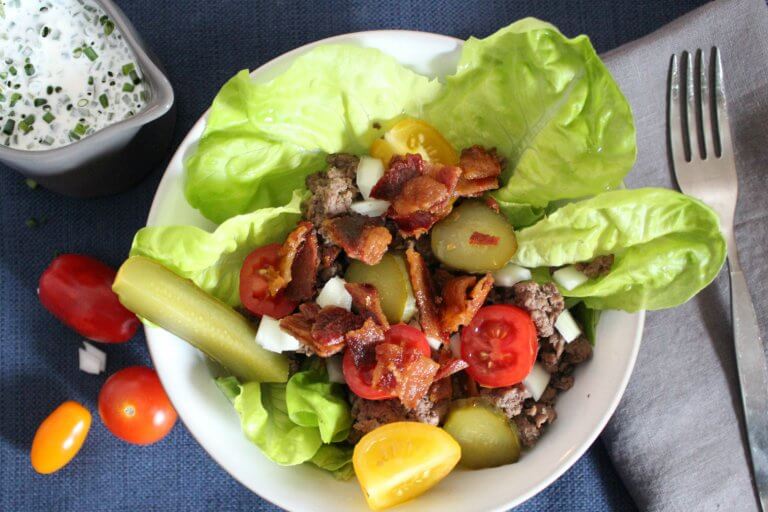 A burger bowl is a fantastic flavorful alternative to a lettuce-wrapped burger. Bacon-Ranch Burger Bowls are a favorite here, even among non-ketoers.
Salmon patties get your omega 3s in, and this version doesn't rely on breadcrumbs, but rather low-carb shredded coconut.  Think: coconut shrimp, but easier to create in your own kitchen. Yay!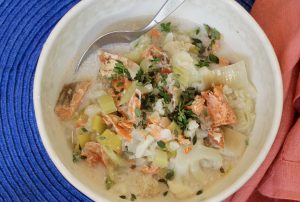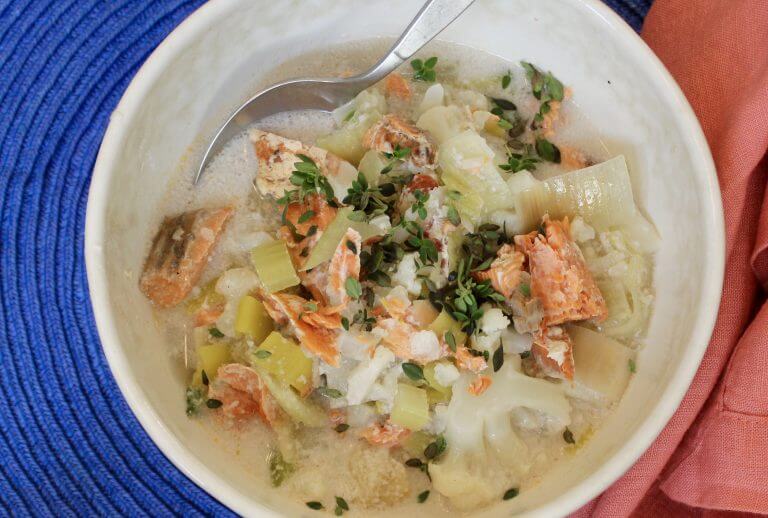 Still on the omega 3 train, salmon chowder is perfect for keto as well. If you're dairy-free, this dish is for you, it goes really well with coconut also.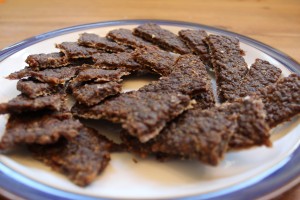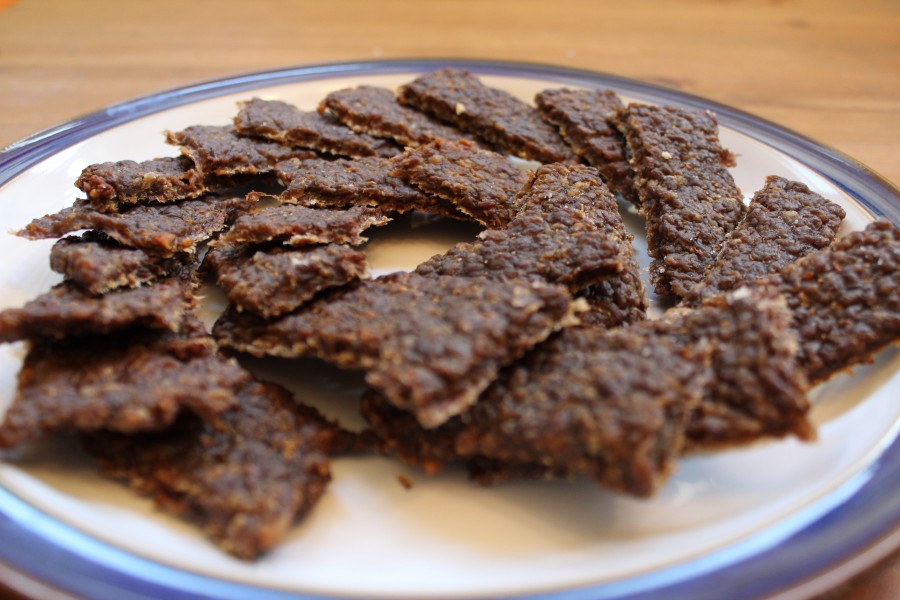 An unconventional main dish, but this is perfect for hiking, or to stash in your car. Homemade beef jerky can be made without sweeteners, and you'll love adding your seasonings of choice!  You may even need to hide this from non-ketoers in your house, it's SO good it'll be gone in no time!
 
Lemon pepper chicken is simple and delicious! Make sure you get skin-on to keep the fats up.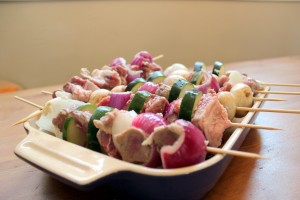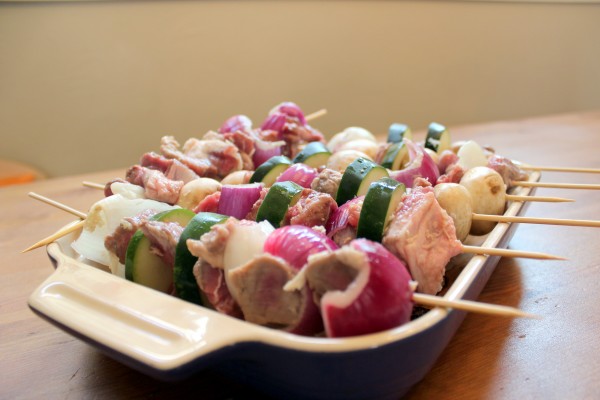 Lamb skewers are delicious hunks of meat spaced with low-carb veg. Amazing on the grill!  The coconut dipping sauce is low carb, but still full of flavor and creaminess.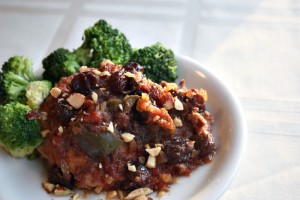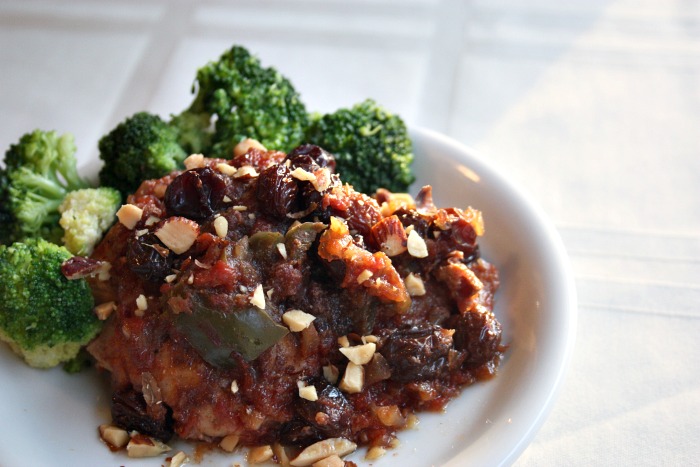 Moroccan chicken has so much flavor! This dish does use tomatoes but you may have room depending on how many carbs you can have.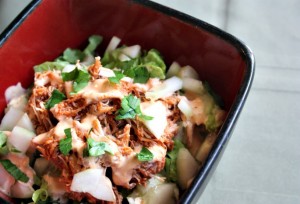 Buffalo Chicken Salad has all the yummy flavor of buffalo chicken wings, and it's made in the slow cooker!  This salad is prefect for spring, when you want fresh greens, but maybe not only cold food.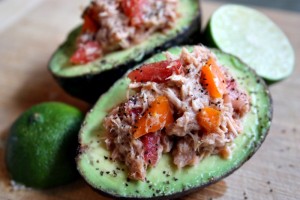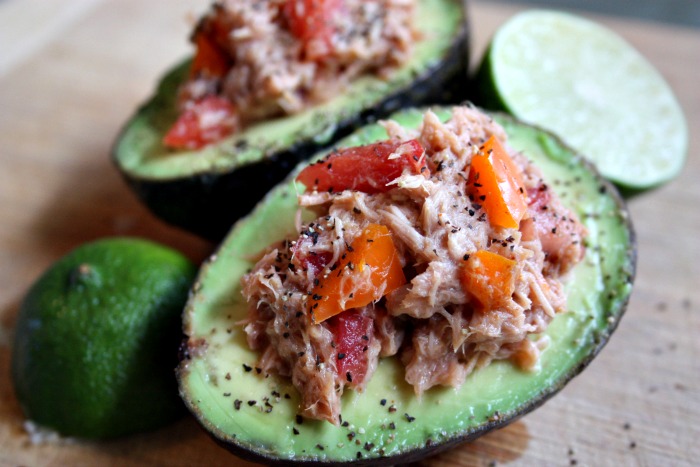 Tuna-Stuffed avocados are perfect for when all 6 of your avocados become ripe at once ;) These have a tex-mex flavor for some extra yum!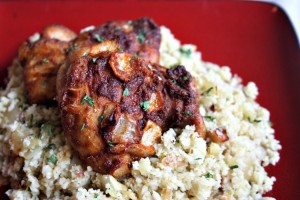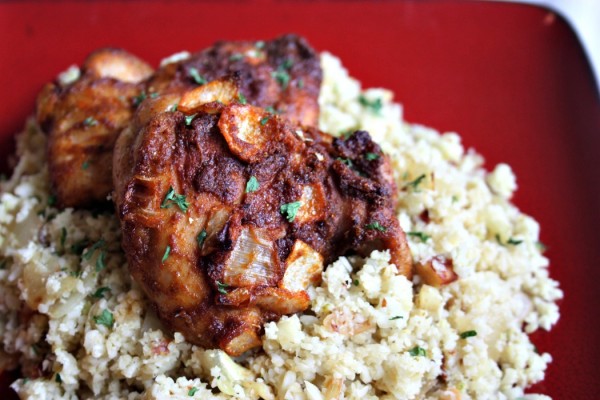 Simple Tandoori Chicken is delicious and uses curried cauliflower rice to change up your dinner table flavors.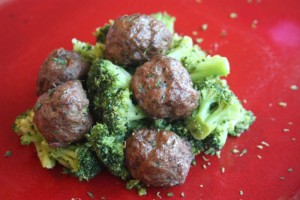 More fresh flavor and still low carb, these Spicy Czech Meatballs have anise (it's so good!) and parsley and are served with low-carb broccoli.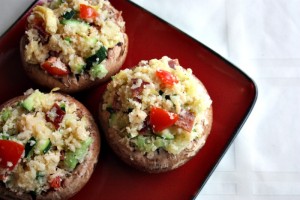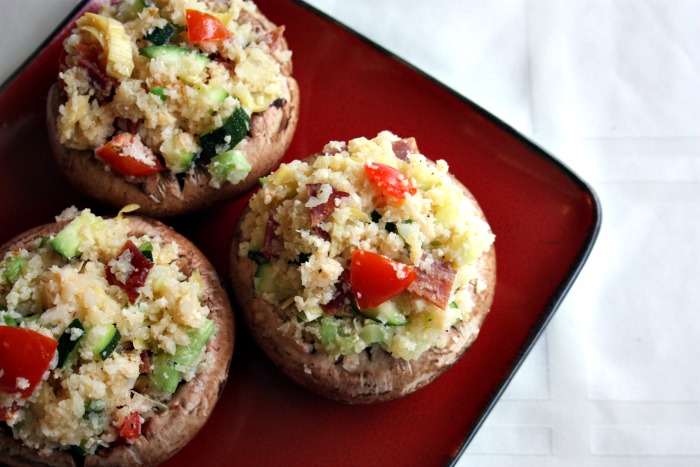 Stuffed mushrooms are keto-friendly when you use cauliflower rice, as this recipe does. Omit the tomatoes to keep this lower in carbs.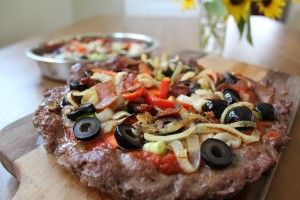 Meatza! For those who can't do cheese on their pizza, they can still enjoy all the toppings with a meat bottom.  Embrace your inner caveman with this piece of pie!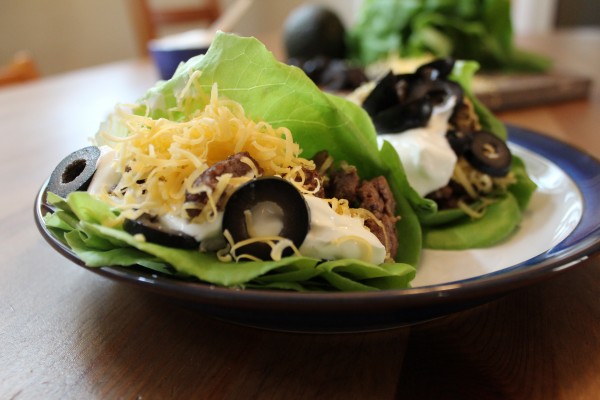 Low-carb tacos are easy to make wrapped in butter lettuce. Taco Tuesday is still delicious!
Treats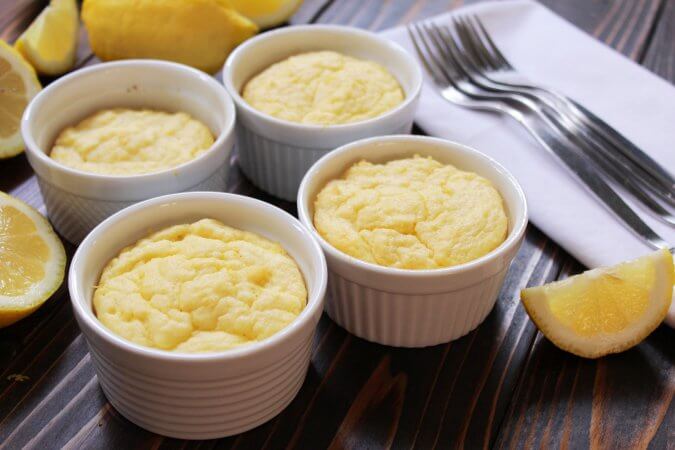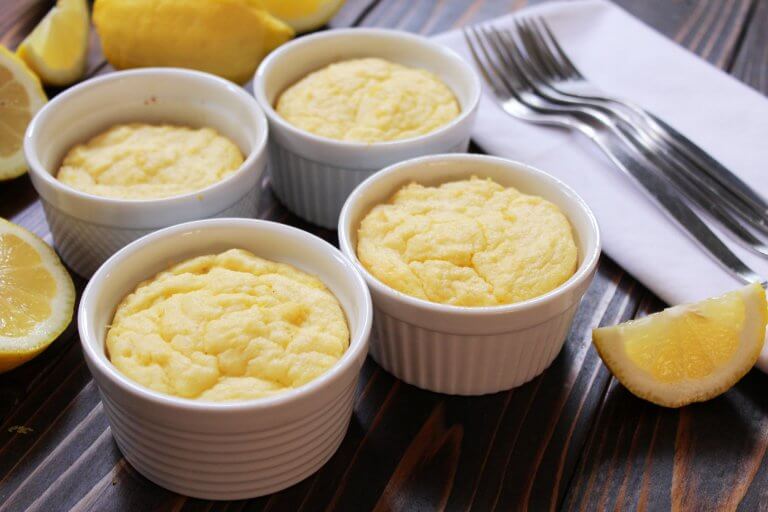 Lemon mug cakes are quick to make low-carb treats! Dairy-free option and this recipe is nut-free as well!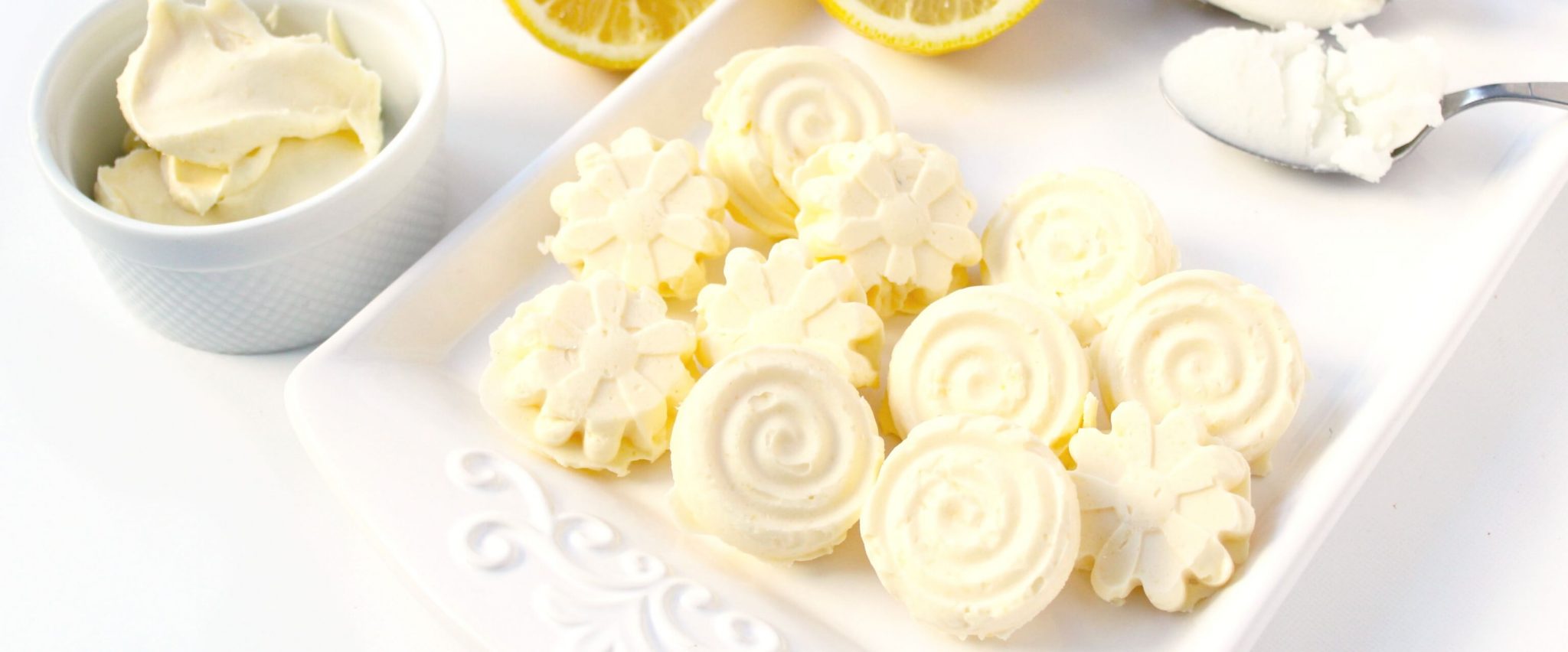 Lemon Cheesecake Fat Bombs not only are delicious, but they're so pretty too!  The molds used here are actually lollipop molds, we just didn't put sticks in them.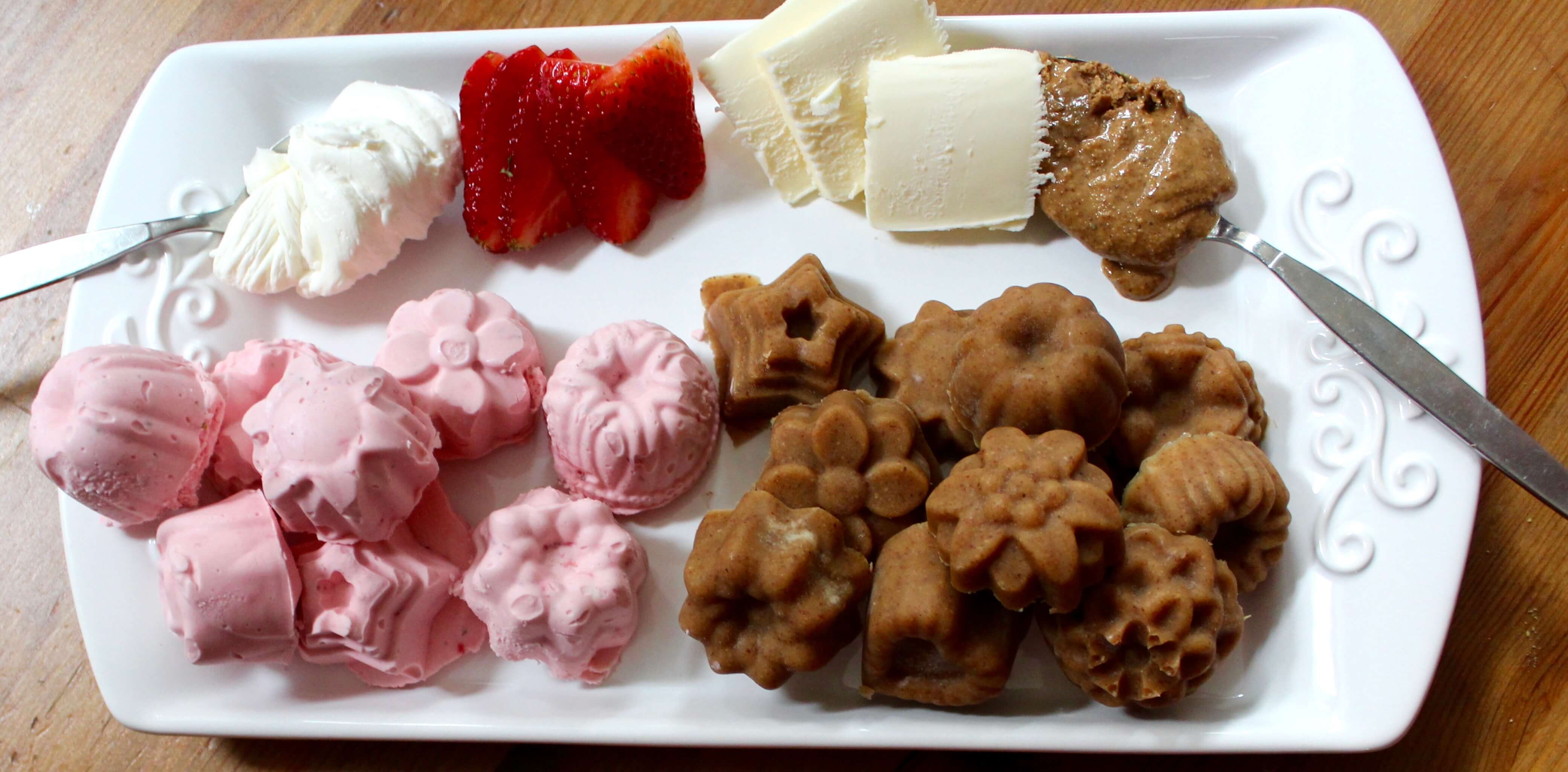 Dairy-Free Nutbutter Fat Bombs for those who miss peanutbutter cups, but don't miss the carbs.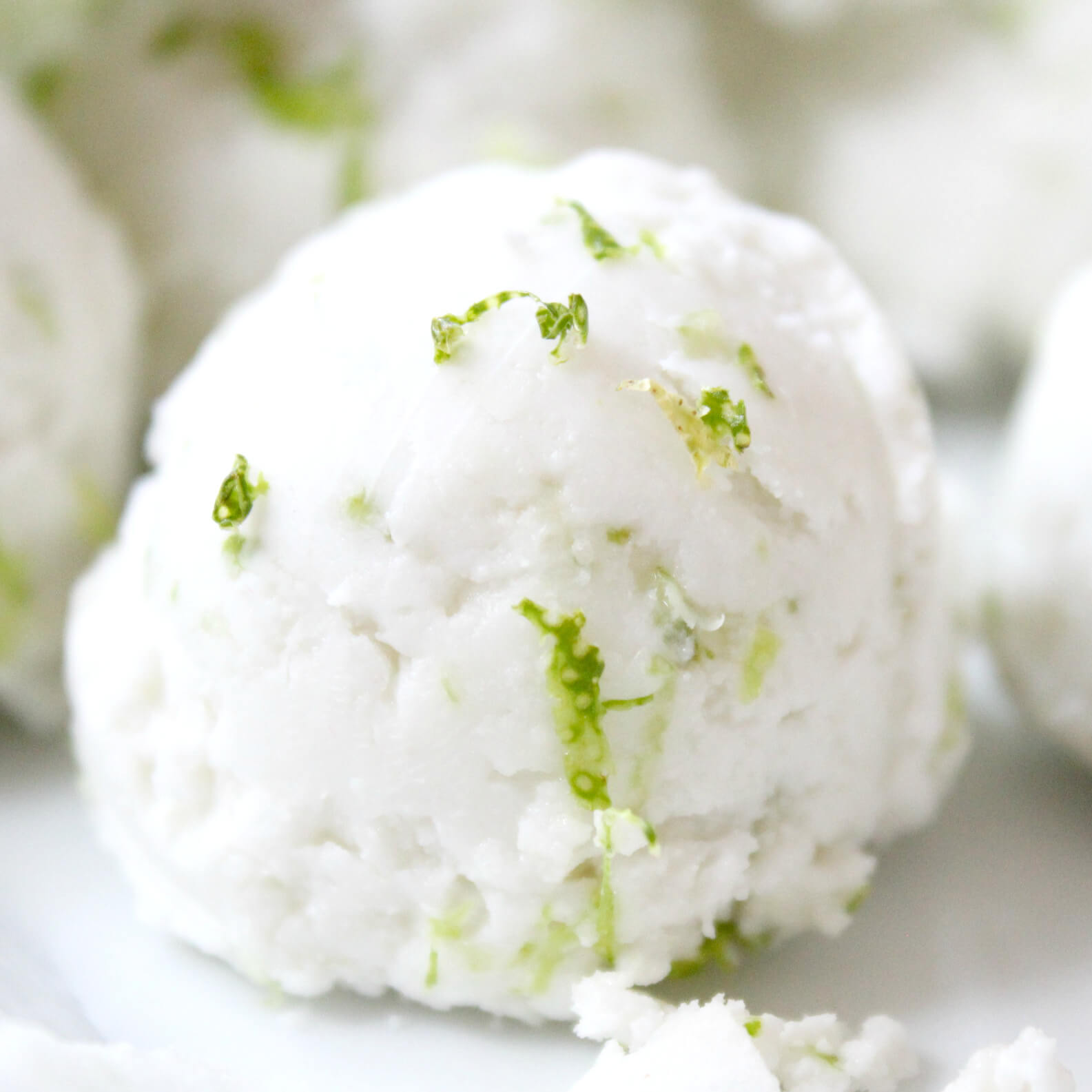 Dairy and Nut-Free Coconut Lime Fat Bombs are one of the few vegan recipes on this site, and they happen to be my favorite fat bomb recipe. Delicious on their own, they are silky smooth and freshly flavored. The coconut oil gives you a kind of fat that is easily absorbed into your blood stream for quick energy.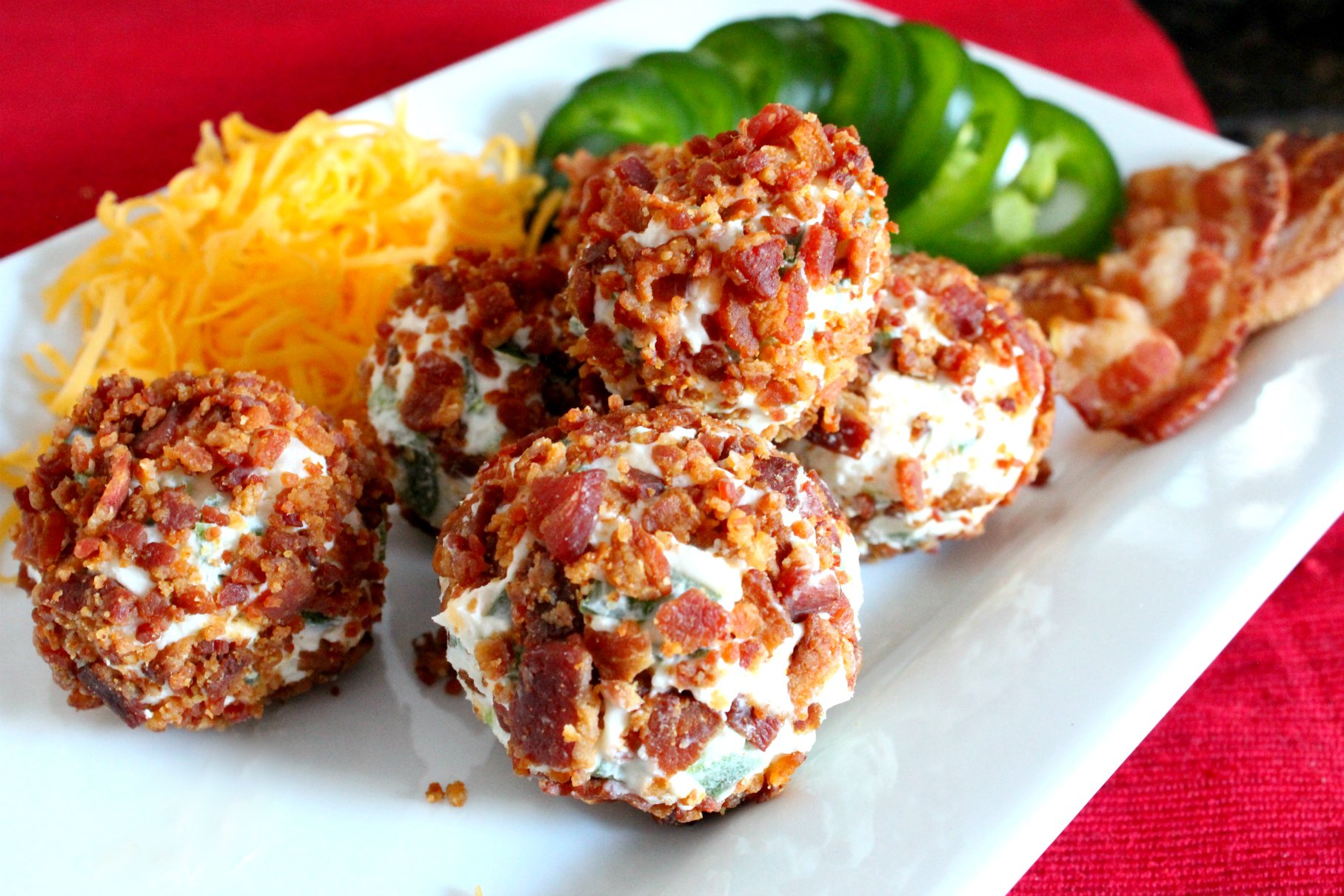 Savory Bacon-Jalapeno Fat Bombs are more mellow-tasting than you'd think, with all the raw jalapenos in them! The cream cheese tones it way down, and who wouldn't love a treat rolled in bacon?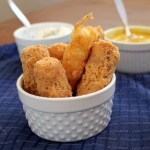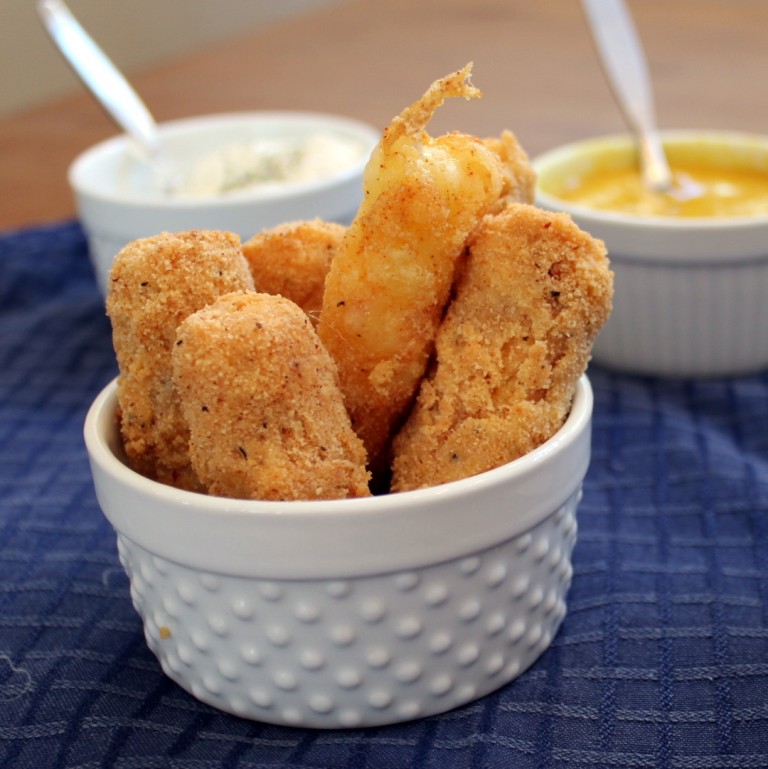 Miss your cheese sticks? I know, they're the best part of watching football, aren't they? These homemade mozarella sticks are delicious, filling, and are made with low-carb almond flour. Be sure to read the step about freezing the cheese, that's the trick to getting
Side Dishes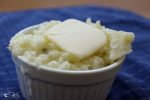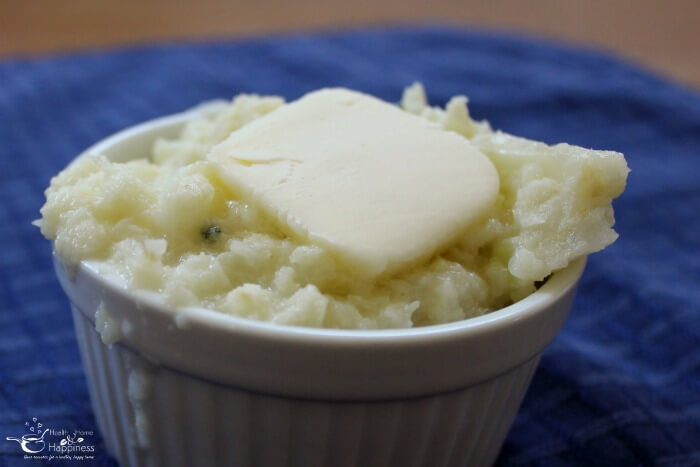 Cauliflower mash has chives as the secret ingredient to change up the flavor a bit. Top with a ton of butter for ketogenic comfort food.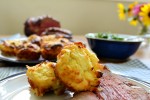 Savory coconut flour onion-cheese muffins are a cheese-lover's keto-friendly treat! We love with some salted beef stock.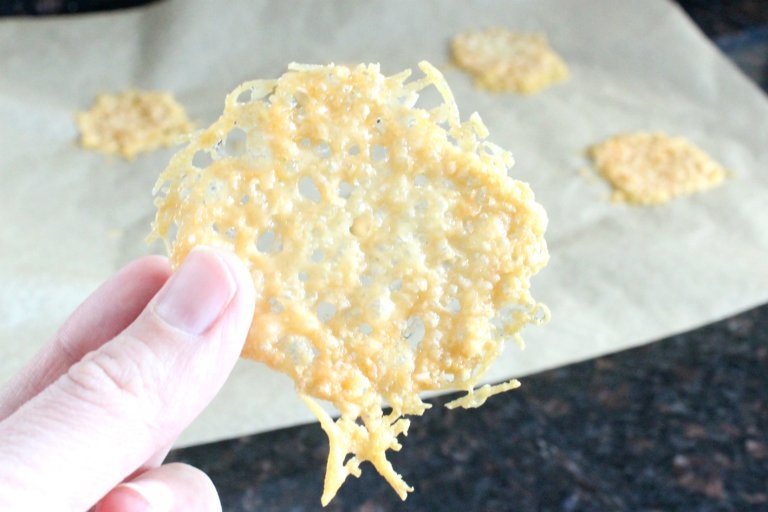 Parmesan Cheese Crisps are super easy to make yourself and save a bunch of money over store bought! We love them in place of croutons in soup. Or, let's be honest, right off the cookie sheet. Yum!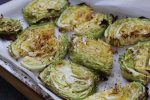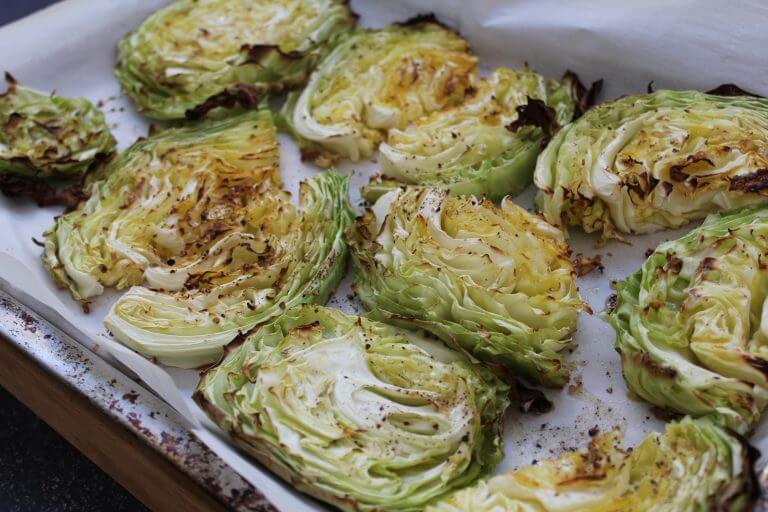 Roasted cabbage steaks are a different, delicious, and easy way to cook your veggies!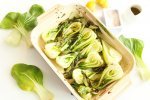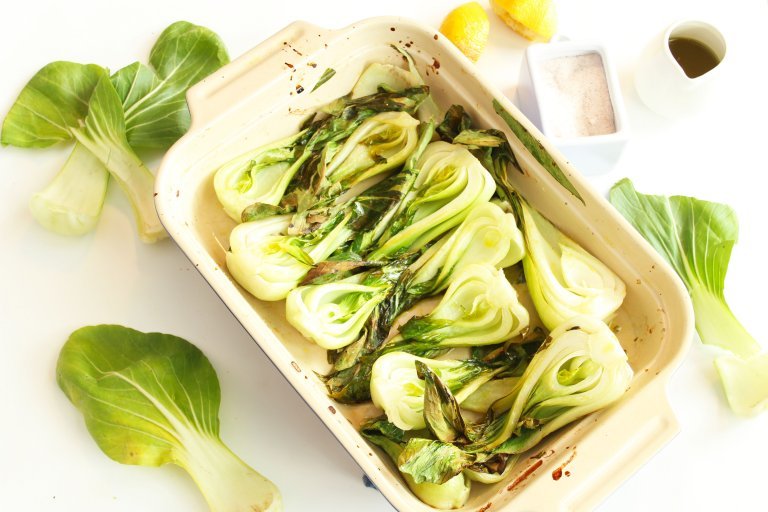 Roasting veggies isn't just limited to cabbage, these baby bok choy are super cute (and easy!) as well!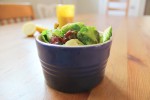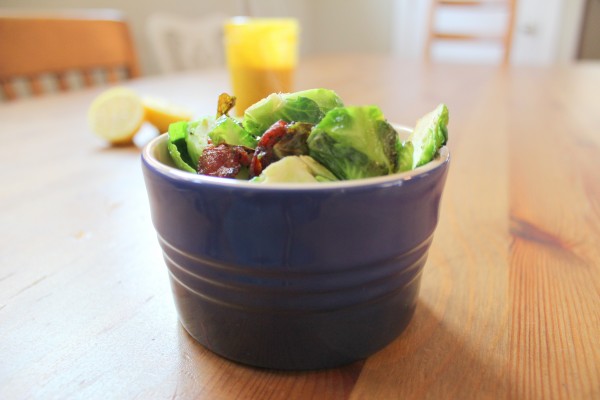 Brussels salad with bacon and mustard dressing is perfect for getting those veggies in! Omit the honey from the dressing to keep this ketogenic.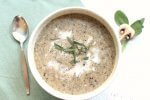 Mushrooms are lower in carb, and when combined with heavy cream or coconut milk, they make a delicious cream of mushroom soup!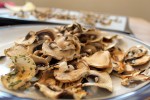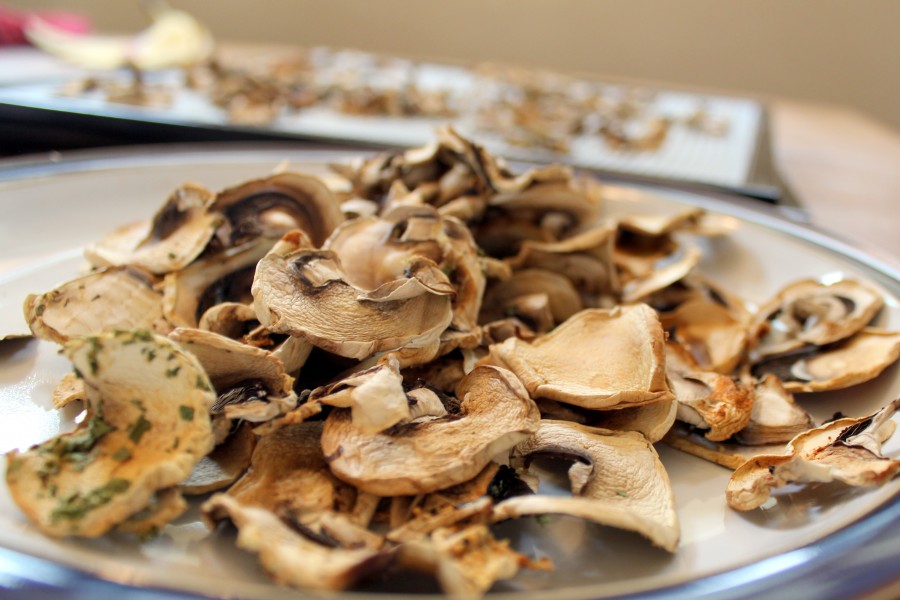 Speaking of mushrooms, you can season and dehydrate mushrooms – these mushroom chips are a perfect low-carb alternative to your flavor-of-choice chips.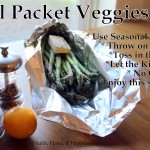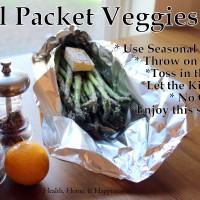 Foil-packet veggies are perfect for getting everything cooked at one time on the grill.
Condiments
Making our own condiments can make or break both our budget and carb counts!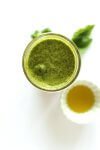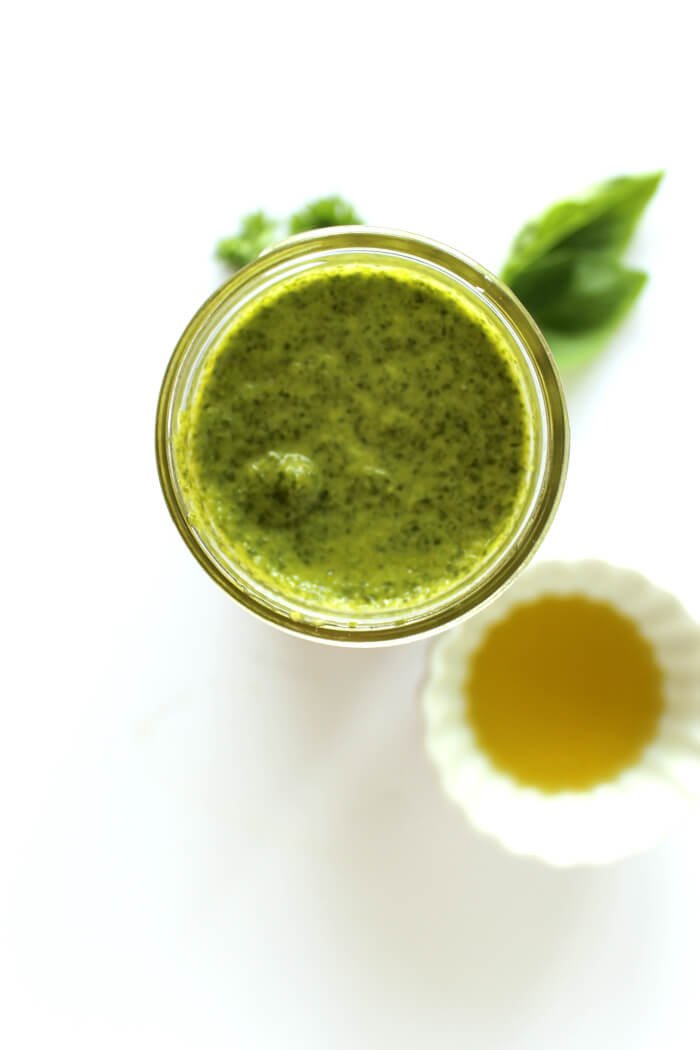 Herbed olive oil is the perfect high-fat topping for your veggies or meat. It is full of flavor with minimal carbs.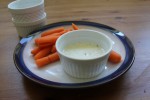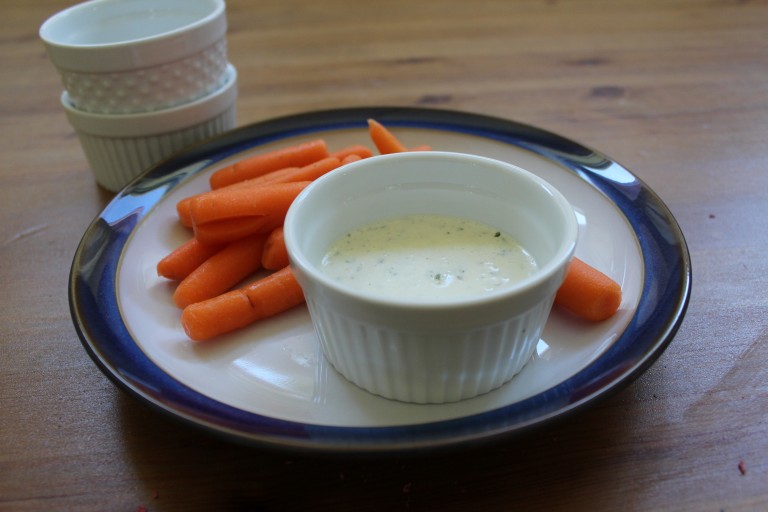 Ranch dressing is very low carb when you make it yourself!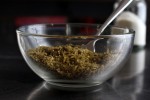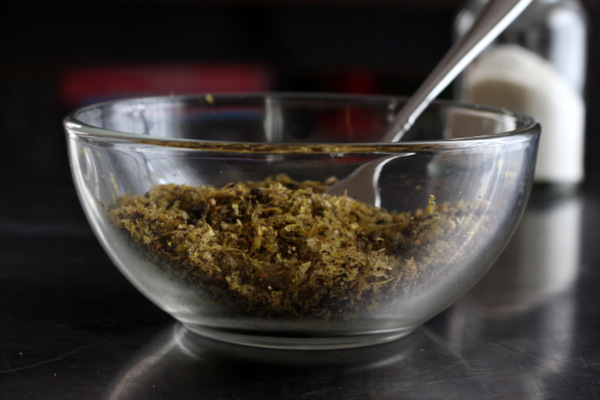 Did you know that there often is sugar in your lemon-pepper seasoning? You can eliminate it by making it in your own kitchen.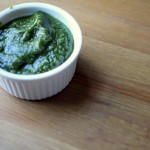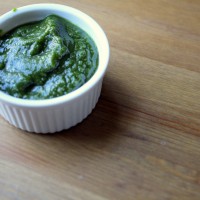 Pesto is so yummy! We make our own here with delightful fresh olive oil, pine nuts, and basil.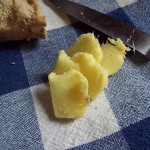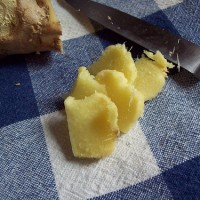 Ginger tea is antiinflammatory and so easy to make! Pick up some ginger root the next time you're at the store.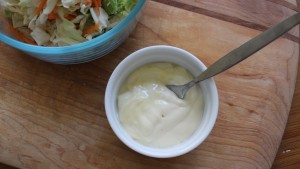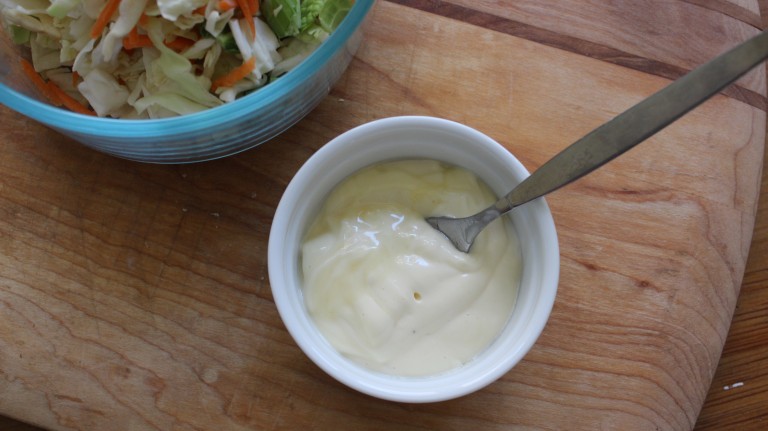 Easy homemade mayo is essential to master. Use an immersion blender, food processor, and you're set! Avocado oil is perfect for those on ketogenic diets, and creates a perfect creamy mayo.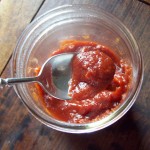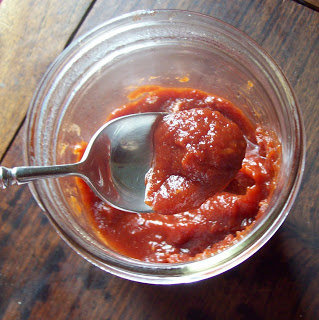 Easy Homemade Ketchup still has carbs from the tomato paste, but you can omit the honey (I recommend upping the garlic) and make a version with half the amount of carbs as store-bought.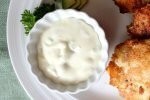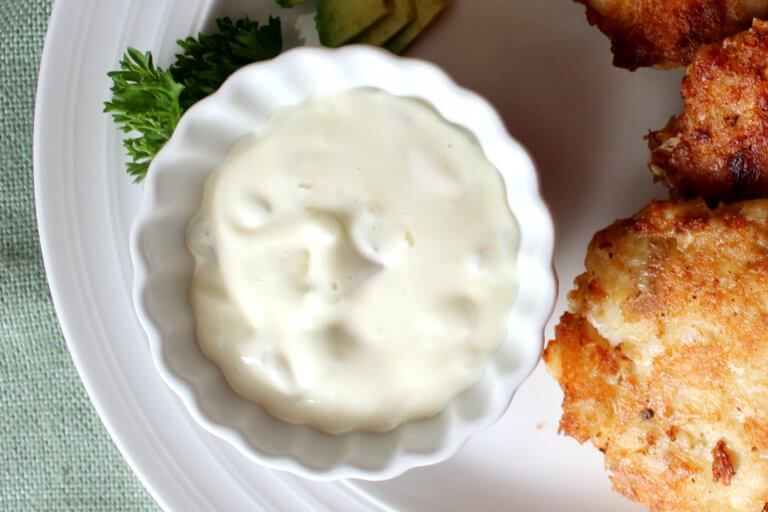 Tartar sauce is nearly carb-free when you make it yourself. It's perfect with anything fish!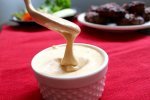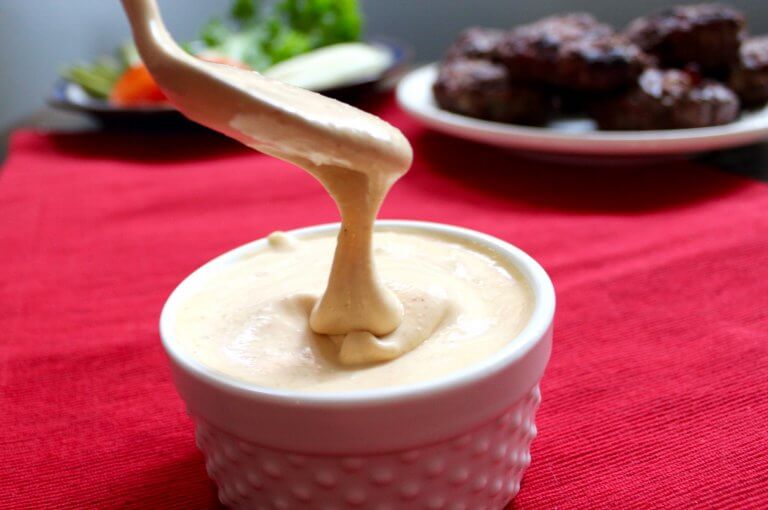 Burger Sauce uses your low-carb homemade ketchup and your homemade mayo for a truly decadent burger.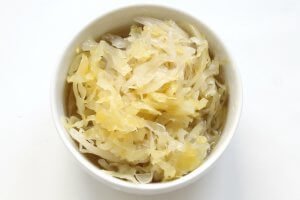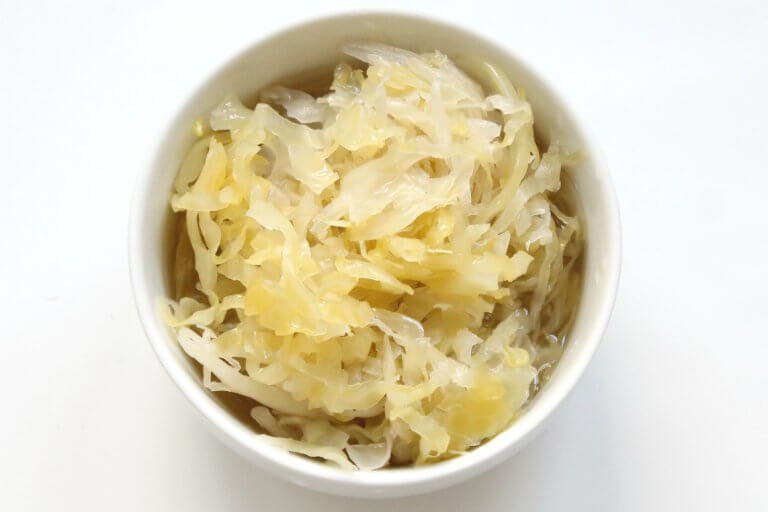 Sauerkraut gives a bunch of flavor for minimal carbs. This version is packed with probiotics to reduce sugar cravings and promote good gut health.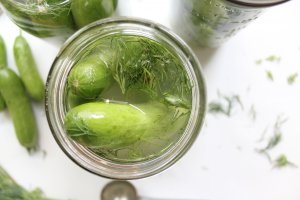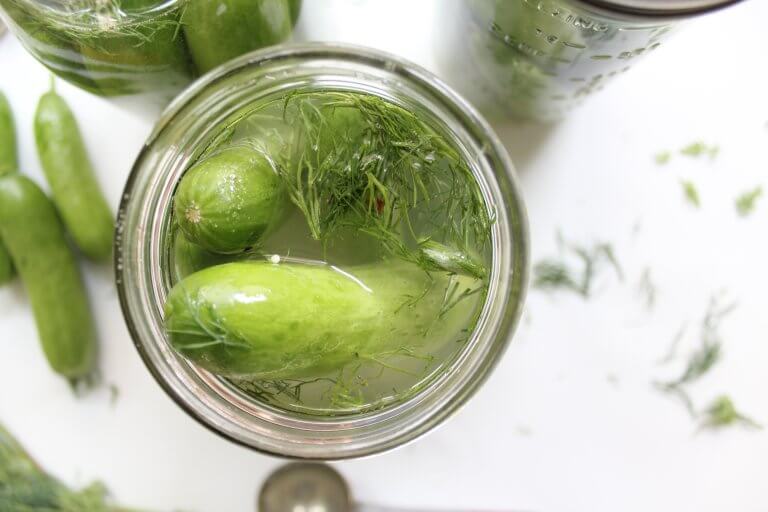 Pickles can be made in your own kitchen in a few minutes. Check out the secret tip in this recipe, to ensure your homemade pickles stay crisp. Oh, and I hear that pickle juice is the perfect hangover cure, just in case you might be needing that ;)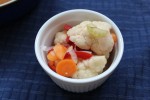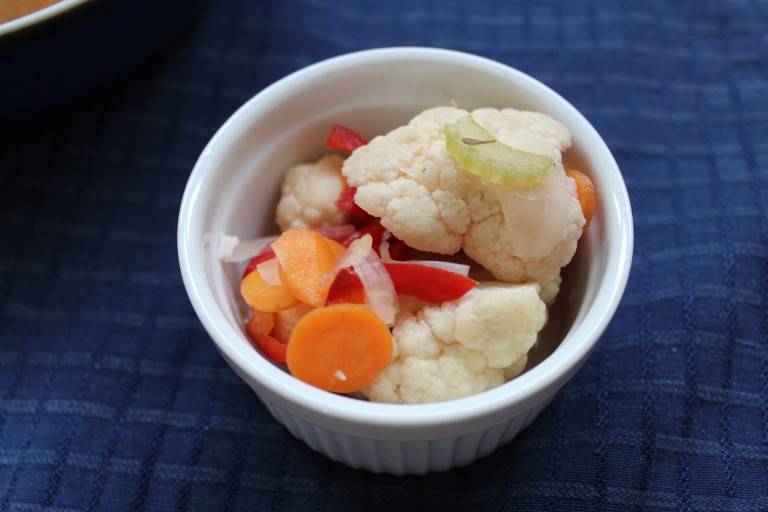 Not just cucumbers, we can also pickle Italian Veggies– so much color and flavor, so little carbs!