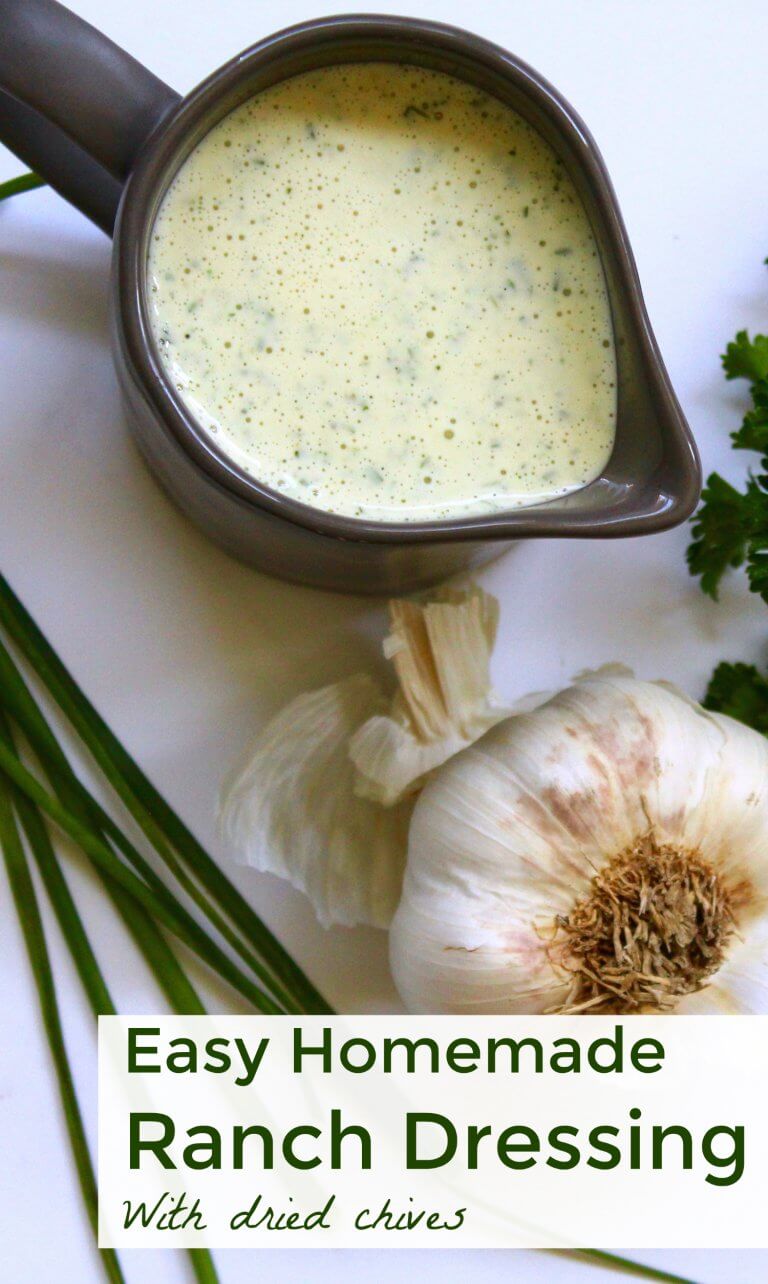 Most Americans know that they love 'Ranch Flavored' anything, but what exactly is that flavor? It's actually packed with health-giving ingredients like garlic and parsley, so when we make it ourselves with healthy oils, and add a little milk kefir to give it a probiotic boost, we get the health advantages of these delicious herbs without the soybean oils or MSG present in supermarket brands.
Need herbs? That's one of the things I've been telling my Freezer Cooking Students that it's soooo much more cost effective to buy in bulk than those little glass jars available at the supermarket. I recommend Mountain Rose Herbs for the best selection, or hunting down a good selection in your town.
Don't omit the dried chives- I haven't used them until I made this recipe, but they make it just perfect.
Fast Ranch Dressing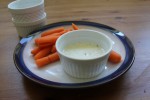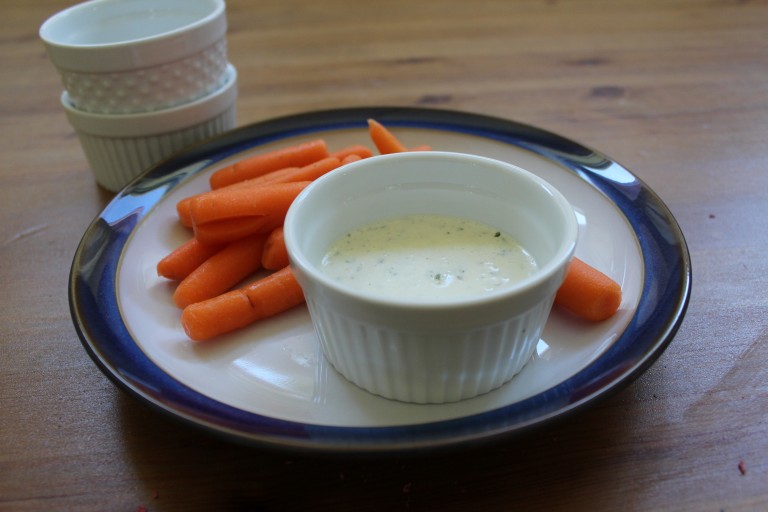 Creamy Homemade Ranch Dressing with Dried Chives
This easy ranch dressing tastes better than store-bought! It passes the taste test for even picky kids.
Print
Ingredients
1

cup

homemade mayonnaise

1

tablespoon

dried chives

1

teaspoon

dried parsley

2

cloves

garlic

crushed

1/4

white onion

diced (or 1 tablespoon dried onion)

Dash freshly ground black pepper

1/4

teaspoon

sea salt

1-2

tablespoons

milk kefir or coconut milk
Instructions
Use a fork to stir the chives, parsley, garlic, onion, black pepper, and sea salt into the mayonnaise.

Add kefir (or coconut milk if dairy free) to reach desired consistency. Cover and chill at least an hour, it's better the next day.

This keeps for 6 days without the kefir, 14 days with it (the probiotic activity helps keep it fresh). Do not freeze, mayonnaise-based sauces do not hold up well in the freezer.
5 Delicious Keto FatBombs
Sign up to get my 5 Best Keto Fatbomb Recipes sent right to your inbox! Plus a bonus pizza recipe :)
Please follow and like us: