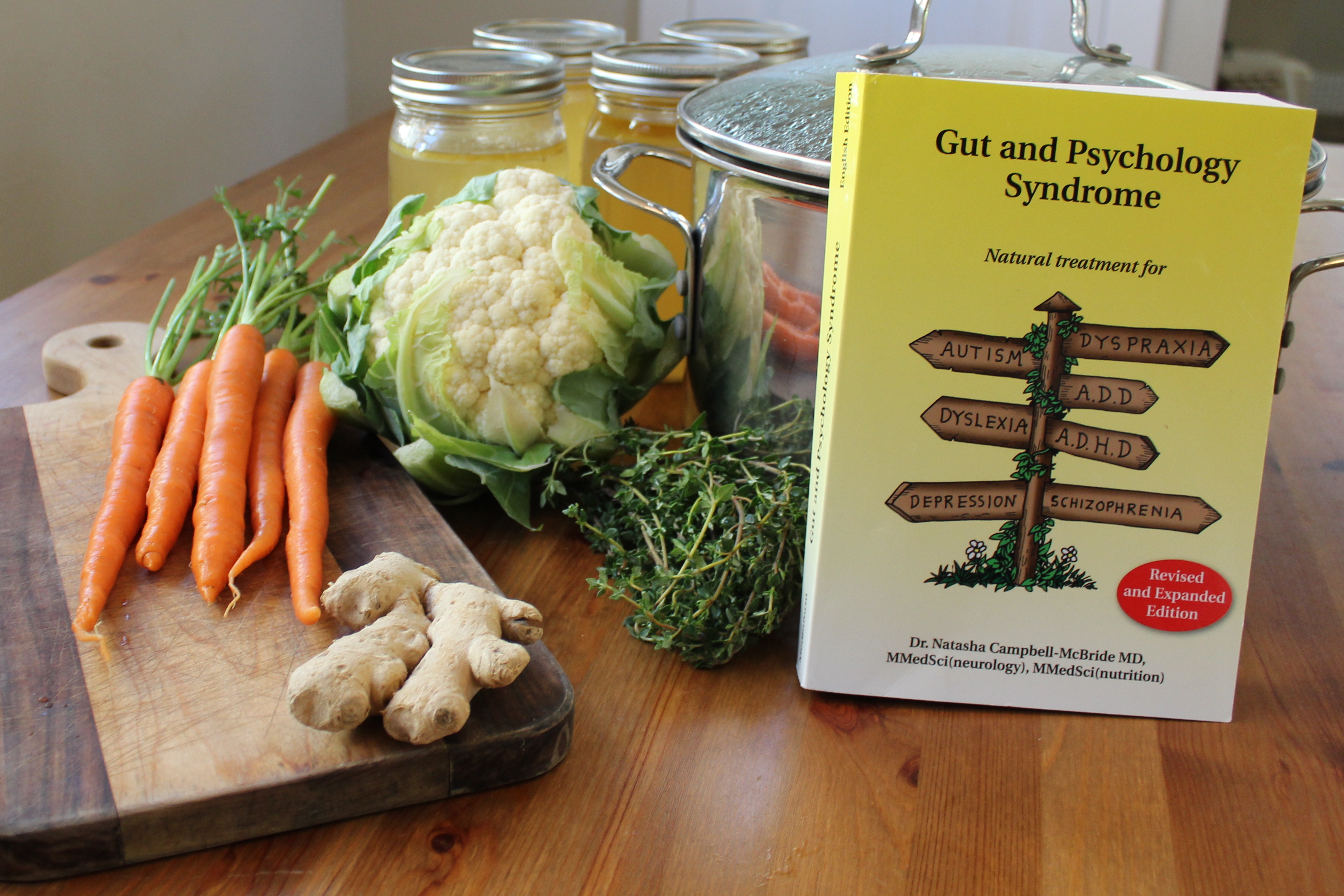 I have a friend who is holistically minded and has been cooking traditionally for years, yet is still overwhelmed by actually following a diet protocol that is needed for a family member. I totally understand, and this post is for all of you in a similar situation.
The food habit
It is difficult to change food habits at first, even if you fully believe in the healing power of food.  Eating is so much of a habit that it's an automatic process.  Changing this food habit means changing many habits throughout the day- from what we buy at the grocery store, to how we plan our meals, to what we hand our child to eat while we're on the phone (oh yeah, I'm totally guilty of that too).
I didn't write out my meal plans, intro guide, or freezer book because this was *easy* for me! No, I wrote it out because it was so so hard for me to switch gears, and I wanted to make it a little bit easier for those who came after me.
I'm going to try to break it down even further here for you.  See where you fit, and start there.
1.  Are you a GAPS person?
Do you have symptoms of GAPS? Either chronic irritating things or an emergency situation that is making you virtually unable to function?
If you aren't sure, read What is a GAPS Family here.
If you're sure, but you need more info, sign up for the Free GAPS 101 Ebook.
Do you need to start even more basic than that? This post explains what Holistic Healthcare is all about and how it's different from what you'll get from your average MD or hospital.
2. Have you tried something simpler first?
GAPS is amazing for rebuilding the gut, but it isn't the only way to cure health problems.
3.  Have you read the GAPS book?
If you want to do GAPS, you have to read the GAPS book.  There is a lot of information online for free, but you really risk accidentally reading someone's bias (we all have them), or totally missing something super important.
The GAPS book gives the entire protocol, and also gives you an amazing understanding. Without knowing the 'why' it's really hard to follow through completely with the 'how'.
And 100% compliance on GAPS is super important, or all your hard work can be trashed.
4.  Do you have money set aside to start this?
If you needed a $800 prescription that could change your quality of life significantly, could you come up with the money? Think of GAPS as the same thing. If you've exhausted other options, paying some money up front to try GAPS with strict adherence is a worthy investment.
As you're starting, I recommend you buy as much pre-made as you can.  As you are used to your new style of eating, you can experiment with making more things yourself. Your job right now is to re-write your habits – grab jerky rather than crackers, have apple slices and legal cheese for movie night, not popcorn, soup is your new best friend, not sandwiches.
Premade sanity savers:
Sugar Free Beef Franks * You can serve this, Bubbies Pickle, and a sliced apple, and a cup of broth, and that is GAPS legal, and dairy and egg free (2 common allergens).  Be creative with food when you have time and energy, otherwise, this is a perfectly legitimate fallback meal.
Bubbie's Ferments (also available in most refrigerated sections of health food stores. Choose Sauerkraut or Dill Pickles, the bread and butter contain sugar.
Packaged freeze dried fruit (to replace the chips or pretzels you're used to grabbing)
Frozen organic broccoli, peas, sliced carrots, cauiflower, and berries.  Stock your freezer with these.
5.  Can you give this 14-30 days?
I saw a HUGE 'this is 100% worth continuing' change in my daughter within 5 days of starting GAPS.  Everyone else I've known who has started GAPS, or even just gluten free, for health problems has seen enough of a difference to make you want to continue after 3-5 days, but I recommend you prepare yourself to give it 30 days.
You HAVE to give it 100% compliance.  One bite of rice will set you back to ground zero again. Your gut microbes don't care if it's the holidays, if you forgot and accidentally had a sip of your friend's milkshake, or ate a few fries off your son's plate.
After 30 days, you most likely will have completely adjusted to your new pattern of eating, and the habit forming won't take nearly as much energy.  If you haven't seen improvement in 30 days, I would see a practitioner, you may need a different course of action.
6.  More resources
For the GAPS intro, I've written the GAPS intro e-book, which walks you through a lot of what we talked about up here. You can also subscribe to my free intro email series to help you if you don't want to purchase the intro guide.  Grain Free Meal Plans give variety and keep you out of food ruts.
Making the GAPS Decision
Deciding to go on GAPS is life changing for many people, it was for us.  I first really felt *healthy* after doing GAPS for the first time, and my daughter came out of the 'autism fog' for the first time.  The experience of doing GAPS was 100% worth it for us, and that's why I spend so much time writing about it here, I hope you find the same thing :)