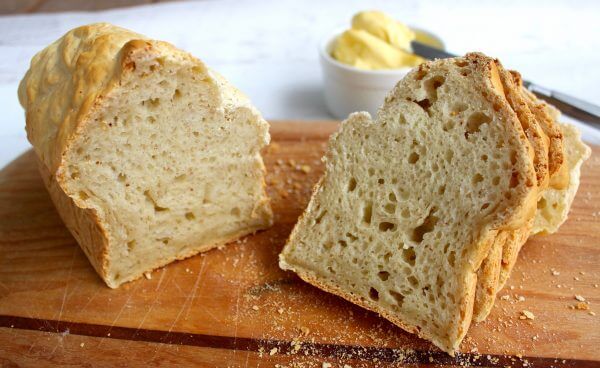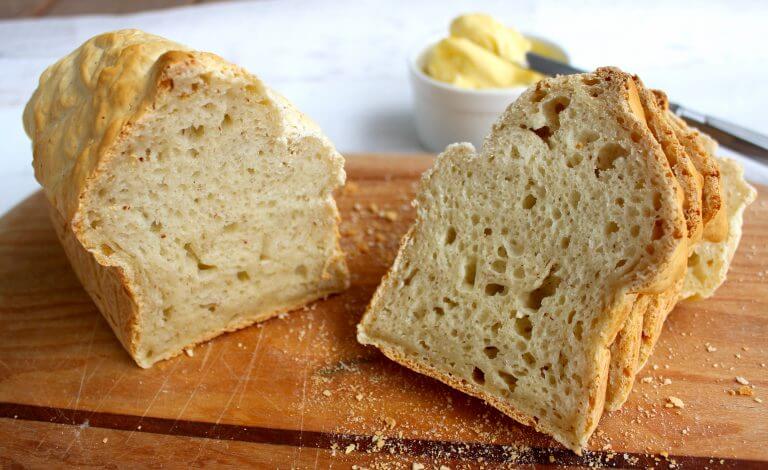 The gluten-free food business is now an over 11 billion dollar industry (source), which is so convenient for those avoiding gluten. But still, many of the products leave room for improvement in regards to taste, cost, and the ability to replace their wheat-based counterparts.  In addition, many packaged baked goods have added folic acid, which we avoid in favor of a different version of folate that our bodies use better (read more).
Last month we set out to make the a perfect tapioca-flour based gluten-free bread.  Those of you on Instagram watched me make loaf after loaf, until I got to this recipe.
Perfect Gluten-Free Tapioca Yeast Bread
This is the Perfect Gluten-Free Tapioca Bread Recipe that our family loves.  The flavor is great, the loaf can be sliced thinly, which makes for sandwiches that aren't bread-dense, the slices hold together in lunchboxes without crumbling and falling apart, and the ingredients are found in most grocery stores.  And the loaves don't cost an arm and a leg each week when purchased pre-made ;)
So far we've used this yummy gluten-free bread for sandwiches, french toast, and buttered and served alongside meals.
The Process
You'll notice that the dough is very wet, which makes it easy to make by hand with a large wooden spoon or in a stand mixer with a paddle attachment.  A regular hand-held mixer can be used as well, all with great results.  This wet dough is poured into 2 parchment-lined  small 7.5″ loaf pans to bake.  With no kneading required, you still get the beautiful texture and bubble pockets from the yeast that make a classic sandwich bread.
Substitution Notes
I plan to try varieties such as replacing an egg with a flax egg, using a dairy-free milk, and using a bigger loaf pan instead of two smaller ones, but I don't have those substitutions yet. If you try something different and it works, let us know in the comments!
Also, please note that this bread is not suitable for the GAPS diet. The GAPS diet does not allow tapioca or gluten-free flour other than coconut flour and almond flour. After you have healed your gut and transition off GAPS, you may find that you can go back to gluten-free flours that are more starchy like this.  For GAPS, SCD, and strict paleo diets, see my Coconut Flour Bread recipe here.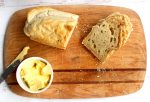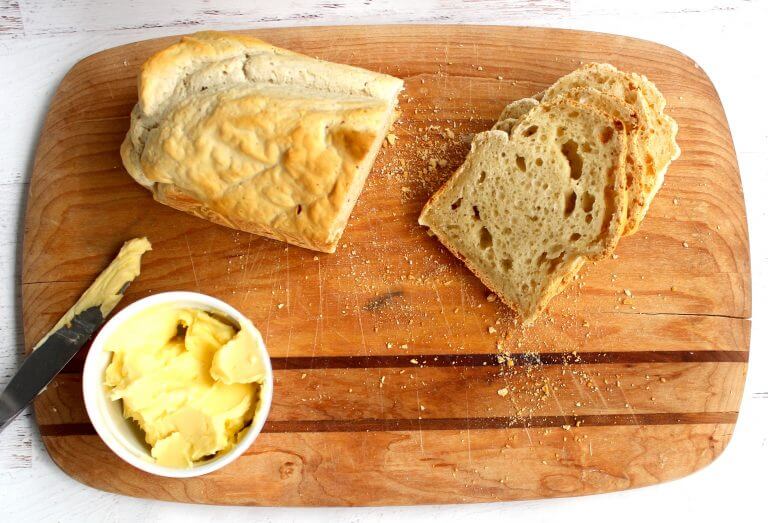 The Best Gluten-Free Sandwich Bread Recipe
This easy delicious recipe for tapioca-flour-based gluten-free bread is sure to become a staple in your gluten-free kitchen!
Print
Instructions
In a stand mixer, or in a large mixing bowl, mix all ingredients well. Make sure you scrape the bottom and sides of the bowl to mix in any dry flour.

Allow to rest in the mixing bowl for 15 minutes so the yeast can start to activate.

Line 2

small (7.5" x 3.5-3.75")

loaf pans with parchment paper for easy removal, or grease pans well with avocado oil or coconut oil.

Pour the wet dough into each prepared loaf pan until evenly distributed. Gently smooth with wet hands or the back of a large spoon if needed.

Allow to rise undisturbed for 30 minutes.

Preheat oven to 375* F

Bake for 40 minutes, or until top is starting to turn golden brown.

Remove from loaf pans right away after baking and allow to cool on a rack.

Once cooled until comfortable to touch, the bread will slice easily and keep its shape when sliced.
Recipe Notes
Warm bread slathered with butter is the best- and you can slice it right out of the oven but it won't keep its shape as well. I recommend enjoying one loaf warm, and allowing the other loaf to cool before slicing for sandwiches :)
Nutrition Facts
The Best Gluten-Free Sandwich Bread Recipe
Amount Per Serving (2 slices)
Calories 82
Calories from Fat 18
% Daily Value*
Fat 2g3%
Cholesterol 25mg8%
Sodium 74mg3%
Potassium 18mg1%
Carbohydrates 14g5%
Protein 1g2%
Vitamin A 45IU1%
Calcium 15mg2%
Iron 0.5mg3%
* Percent Daily Values are based on a 2000 calorie diet.
Other Gluten-Free Recipes you will love: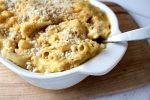 Gluten-Free Instant Pot Mac n Cheese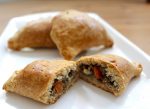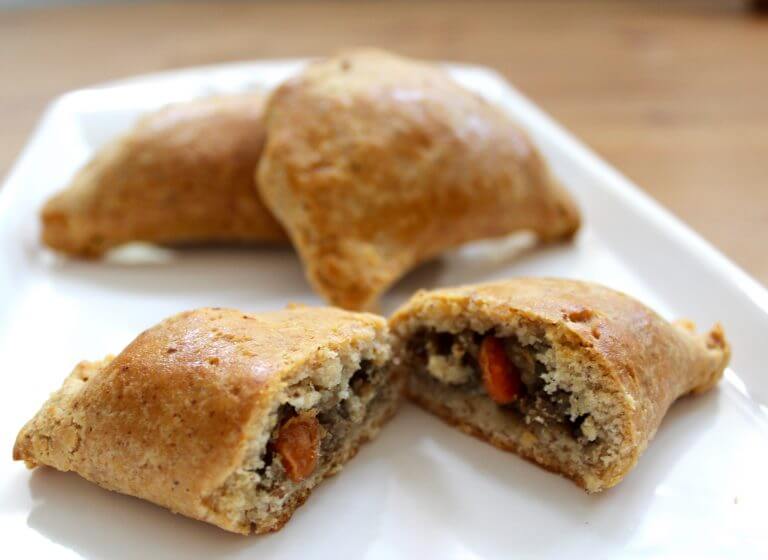 5 Delicious Keto FatBombs
Sign up to get my 5 Best Keto Fatbomb Recipes sent right to your inbox! Plus a bonus pizza recipe :)
Please follow and like us: