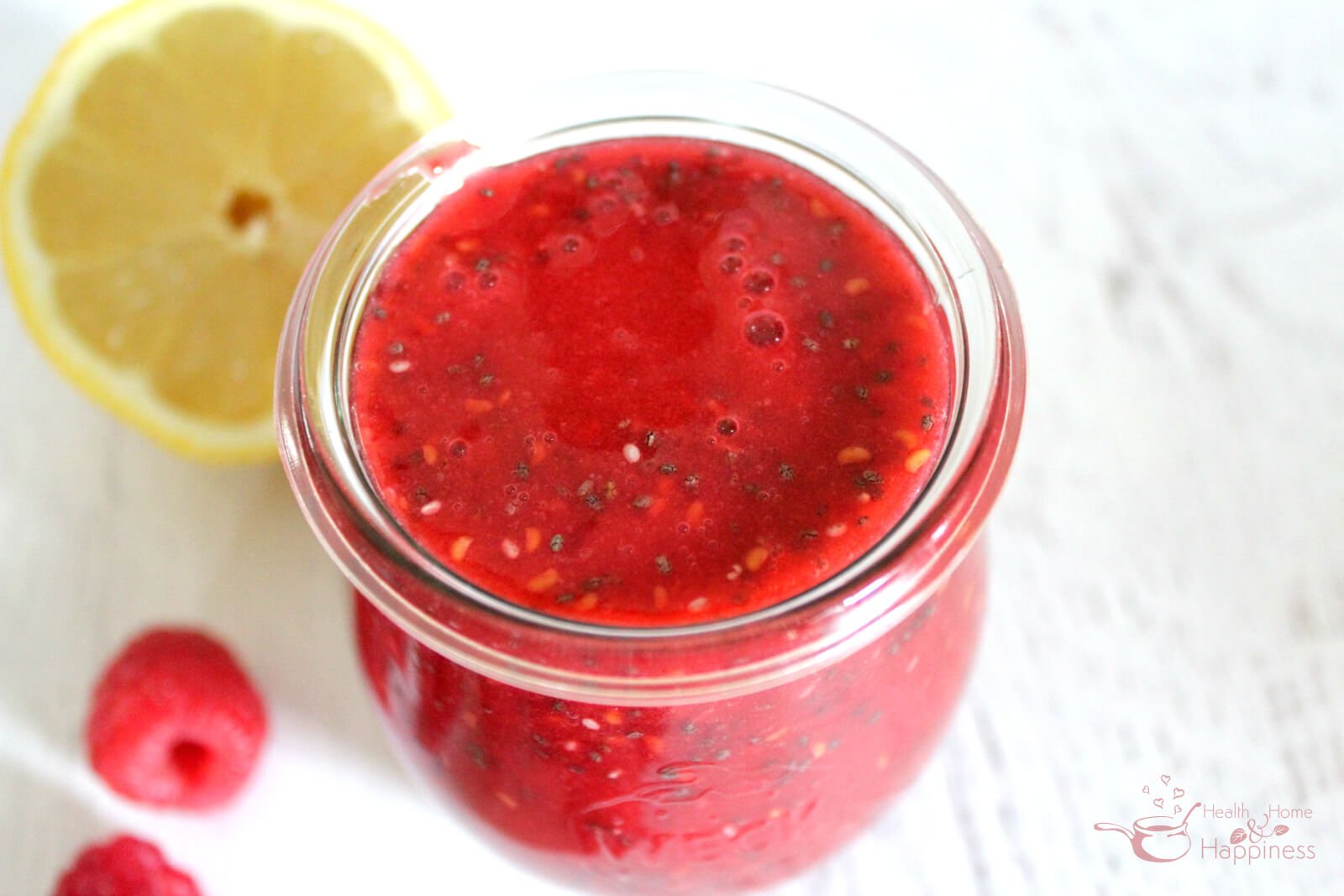 Bright red raspberries just beg to be preserved and turned into jam.  But why mess with the natural sweetness, bright color, and delicious flavor of raw raspberries? That's where raw chia jam comes into play…  With just 4 ingredients and 5 minutes of hands-on time, you'll have a sweet little jar of jam to top waffles, slather on bread, or even make thumbprint cookies with.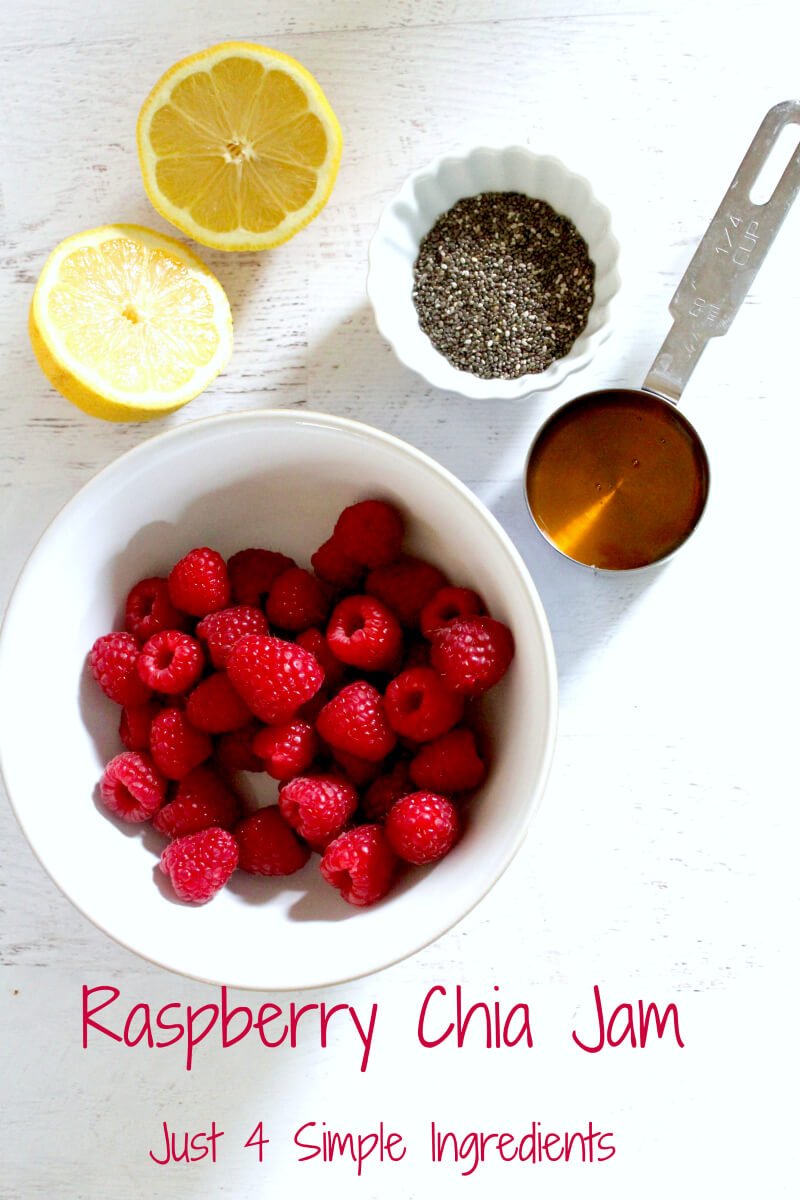 Cha-cha-cha-chia
If you haven't worked with chia seeds before, these tiny silky seeds are sure to be one of your new favorite additions to the kitchen. They thicken without cooking by absorbing the liquid in the juice from the fruit, and are a nice crunchy addition to salads.
The Chia and Omega 3 Myth
Chia seeds are often championed to be high in omega 3 fatty acids, but in fact they are high in ALA, which can be converted by omega 3s in the body but the body typically doesn't do that efficiently (source).
In addition, most of ALA from this plant-based omega 3 fatty acid is converted into EPA, where both EPA and DHA are both essential fatty acids required by the body for brain health, cell membranes, and development in children, and more (source).
Better options for Omega 3 fatty acids are seafood and oily fish.
Other health benefits of chia seeds
Even if they don't pack an omega 3 punch, this doesn't mean that there is anything wrong with chia seeds.  In fact, they are high in protein (source), calcium (source), insoluble fiber (source), and have been shown to lower blood pressure, markers for inflammation, and blood glucose level in diabetic patients (source) when compared to wheat germ.
So enjoy chia seeds for the delightful crunch that they add to salads, thickening benefits that they provide for puddings and jams, but don't rely on them for all your Omega 3 fatty acid needs.
On to the recipe!
Quick No-Cook Raspberry Chia Jam (GAPS, Paleo)
Delicious, tart, and naturally sweet this jam is a hit!
Cuisine:
Paleo, GAPS, Gluten Free
Directions
In a blender or with an immersion blender, puree berries.
Add in honey, chia seeds, and lemon juice and mix.
Place in a pint mason jar, and allow to sit in the fridge for 4 hours, or longer, as the chia seeds absorb the liquid.
Use as regular jam, keeping in the fridge up to 10 days.
Grain-Free Holiday Desserts, Breakfasts, and Side Dishes
Candied Butternut Squash, Zesty Lime Custard, Honey-Sweetened Pecan Pie, Slow Cooker Cranberry Sauce, and 10 more holiday recipes that you'll love for the way they taste and the way they make you feel.