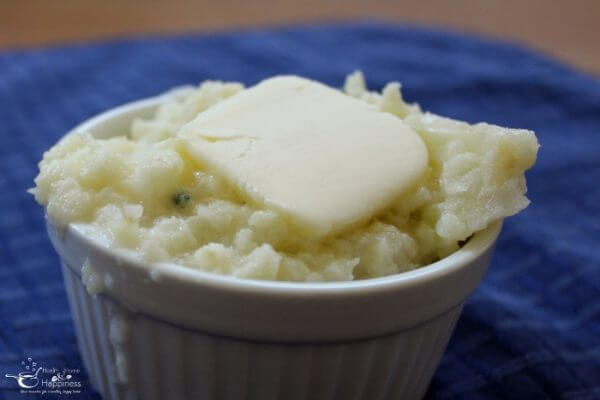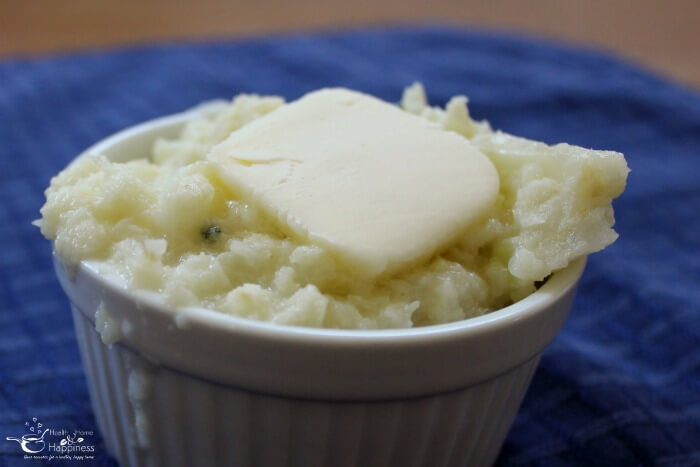 Garlic-Chive Cauliflower Mash
Easier to make than traditional mashed potatoes (no peeling and the cauliflower steams quickly rather than needing to boil!) and flavorful, creamy, and buttery.  The process of steaming and adding yummy garlic and chives really mellows out the flavor of cauliflower. I've served this to many people who dislike cauliflower and it always gets rave reviews!

Surprising Cauliflower-Chive Mashed Faux-Tatoes (Low Carb, GAPS)
Ingredients
4 pounds cauliflower florets, or florets from 2 heads of cauliflower.
½ cup butter, coconut oil, or ghee
4 cloves garlic, crushed
1 tablespoon dried chives, or 1 bunch fresh, diced
1 tablespoon sea salt
Directions
Bring a large stock pot full of water to a boil. Add cauliflower, reduce to a simmer over medium heat, and cook for 20 minutes.
Once soft, drain and place in a large bowl while still hot. Add butter, garlic, chives, and sea salt. Puree with an immersion blender. Set aside to cool, and when comfortable to touch,
When pot of water comes to a boil, add cauliflower and cover. Turn down to a simmer.
Simmer until cauliflower is soft, about 20 minutes.
Drain cauliflower.
Place cauliflower back into the stock pot that it was boiled in, and add butter, garlic, chives, and sea salt.  Use a potato masher to mash until desired texture (we like some lumps!). Taste and add salt if needed.
Notes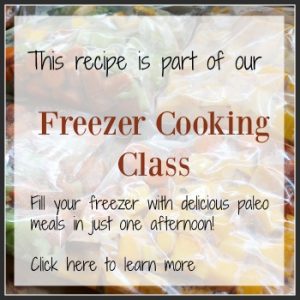 This freezes very well, simply freeze in a zip-top bag, or fill a mason jar ¾ full to allow for expansion.
Freeze for up to 6 months.  To re-heat, thaw overnight, and then pour into a casserole dish and bake uncovered in the oven for 35-45 minutes alongside dinner (325* to 375*).  
Can also be heated in a saucepan on the stovetop, heat over medium heat for 20-30 minutes, stirring every 5-10 minutes, or until heated through.
This is part of the Grain-Free Afternoon Freezer Cooking Class, where Cara shows you how to make a dozen or more full paleo dinners in just 4 hours!  Recipes are delicious, allergen-friendly, and sure to become new family friendly.  Classes include Cozy Winter Suppers (where this recipe is from), Remade American Classics, Freezer-to-Slow Cooker, Quick Packed Lunches, and more!
Click here to learn more, and fill your freezer with delicious paleo meals this weekend!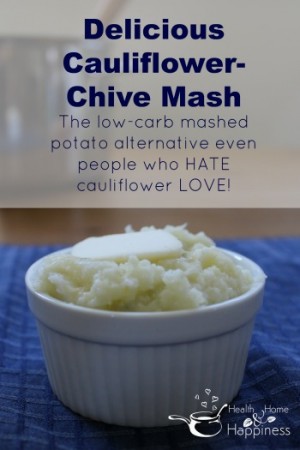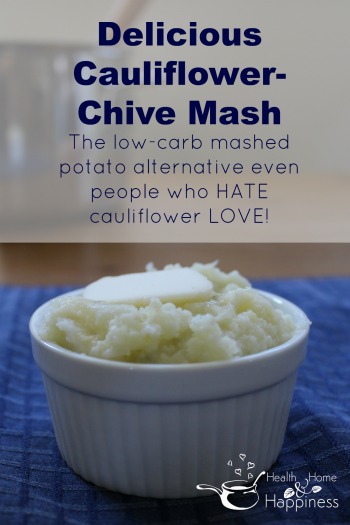 21 Easy and Delicious Grain-Free Meals
Curious about eating grain-free? I want to show you how easy and delicious it can be!
Try our best-selling meal plans... for free!
Just enter your information and I'll email it to you right away.