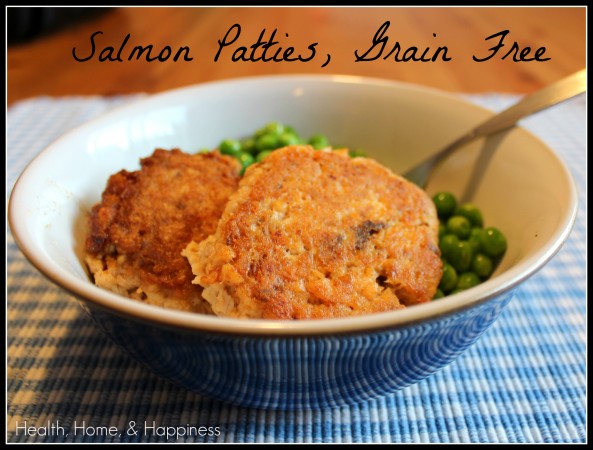 This meal is fast- a whole foods equivalent of boxed macaroni and cheese. One bowl to mix, a pan to fry, and you're ready to eat! This is one of my favorite fast meals, and my son Sam absolutely LOVED it as a toddler, since his name ('SAMon' haha) was in it. The kids still get a kick out of this story.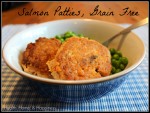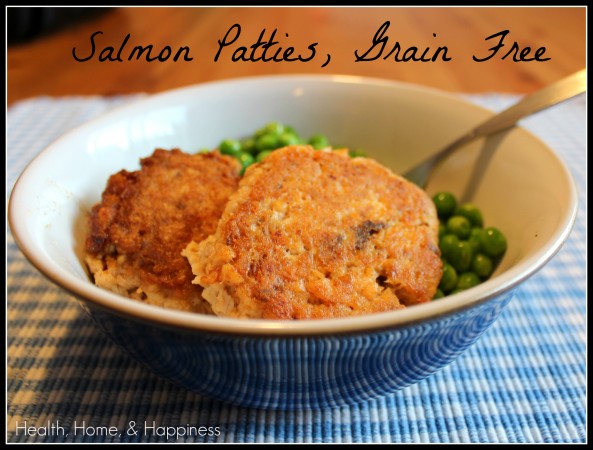 Salmon Patties with Green Peas
Rich in omega 3s, and as fast to make as boxed mac n cheese, this nutrient dense meal is a staple in our house and I bet will be soon in your house as well!
Print
Instructions
Open and drain salmon by pressing cut lid on top of the salmon firmly while turning upside down over the sink.

Place salmon, eggs, and shredded coconut in a bowl and mix with a fork until egg is throughly distributed. This does not need to be a puree, but should be uniform.

Allow salmon mixture to rest (this helps the coconut to hold the mixture together) while you heat a large skillet or griddle (flat side) over medium heat.

Once skillet is pre-heated, add 1 tablespoon of fat and allow to melt. As the fat melts, form small patties out of the salmon, 'slider' size, or mini-burger size.

Once the edges start to look firm, and the top of the uncooked patty is also starting to loose its shine a little bit, - about 5 minutes of cooking- use a thin metal spatula to carefully flip. The side that is cooked should be starting to brown.

Cook for another 3 minutes on the other side and then serve.
Recipe Notes
Net carbs: 1
Nutrition facts calculated using ghee and unsweetened shredded coconut
Nutrition Facts
Salmon Patties with Green Peas
Amount Per Serving (1 g)
Calories 243
Calories from Fat 144
% Daily Value*
Fat 16g25%
Carbohydrates 2g1%
Protein 23g46%
* Percent Daily Values are based on a 2000 calorie diet.
Serving suggestion: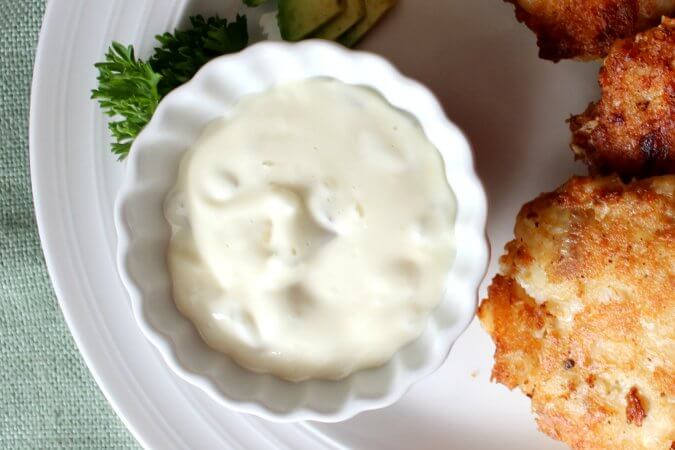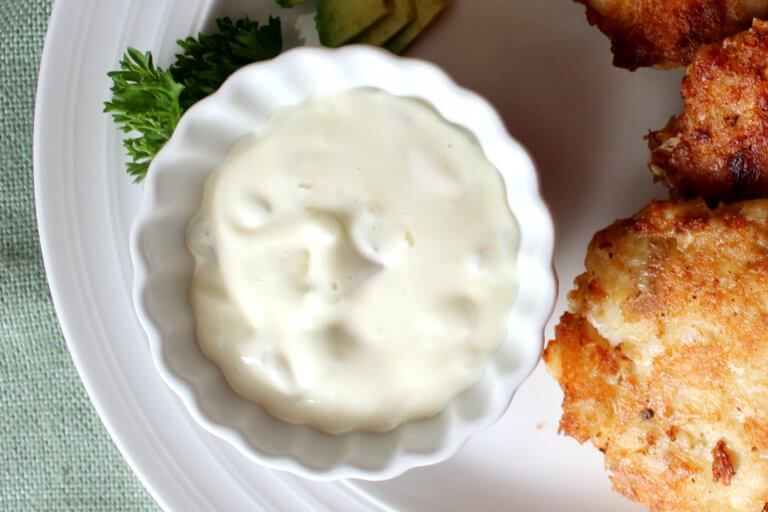 Top with or dip in homemade tartar sauce
Serve with broccoli salad to round out the meal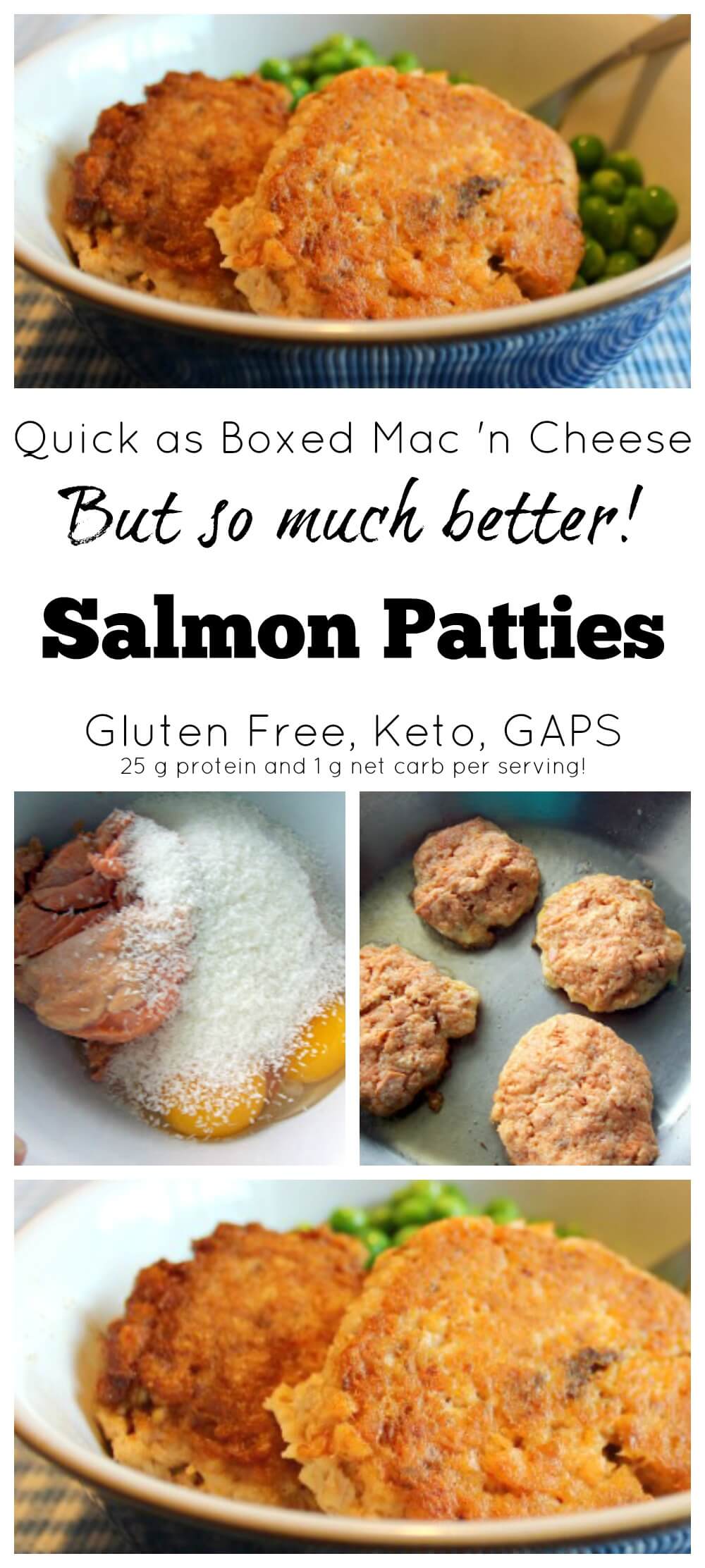 5 Delicious Keto FatBombs
Sign up to get my 5 Best Keto Fatbomb Recipes sent right to your inbox! Plus a bonus pizza recipe :)
Please follow and like us: