I searched for this recipe on my blog so I could update the picture when I was taking new pictures for my paperback cookbook – and I couldn't believe it, but I haven't posted this recipe yet!  This is one of my favorites.  These savory low-carb onion muffins are delicious both with soup for dinner, and for breakfast or snack the next day.  This recipe can be served to non-GAPS people and they will still love them!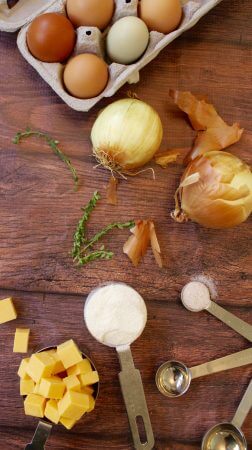 Savory Onion Muffins from the Grain Free Meal Plans
Savory Onion Muffins - GAPS diet friendly
These savory onion-cheese muffins are a perfect low-carb nutrient-dense side for soup, salad, or any dinner. The recipe is super fast too, with only a few ingredients.
Cuisine:
GAPS, SCD, Primal, Gluten Free, Low Carb
Ingredients
6 eggs
2 small onions
½ cup cheese 'chunks' (optional)
¼ cup coconut flour
½ teaspoon salt
Fresh thyme (optional) to garnish
Directions
Preheat oven to 375*
Using a blender or food processor, puree onions.
Add in coconut flour, eggs, and salt.
Puree until coconut flour is well mixed in, then stir in optional cheese chunks.
Grease a muffin pan or put in muffin liners.
Fill the cups ½ full with batter, it should make 12.
Top with thyme leaves if desired.
Bake for 17-20 minutes or until a knife inserted comes out clean.
Allow to cool slightly before removing.
These are a favorite from my Grain Free Meal Plans! These printable simple family friendly recipes for those on the GAPS diet, or who are just grain free, make your life so much simpler! The paperback cookbook is a free bonus for those who buy the yearly plan! Click here to purchase.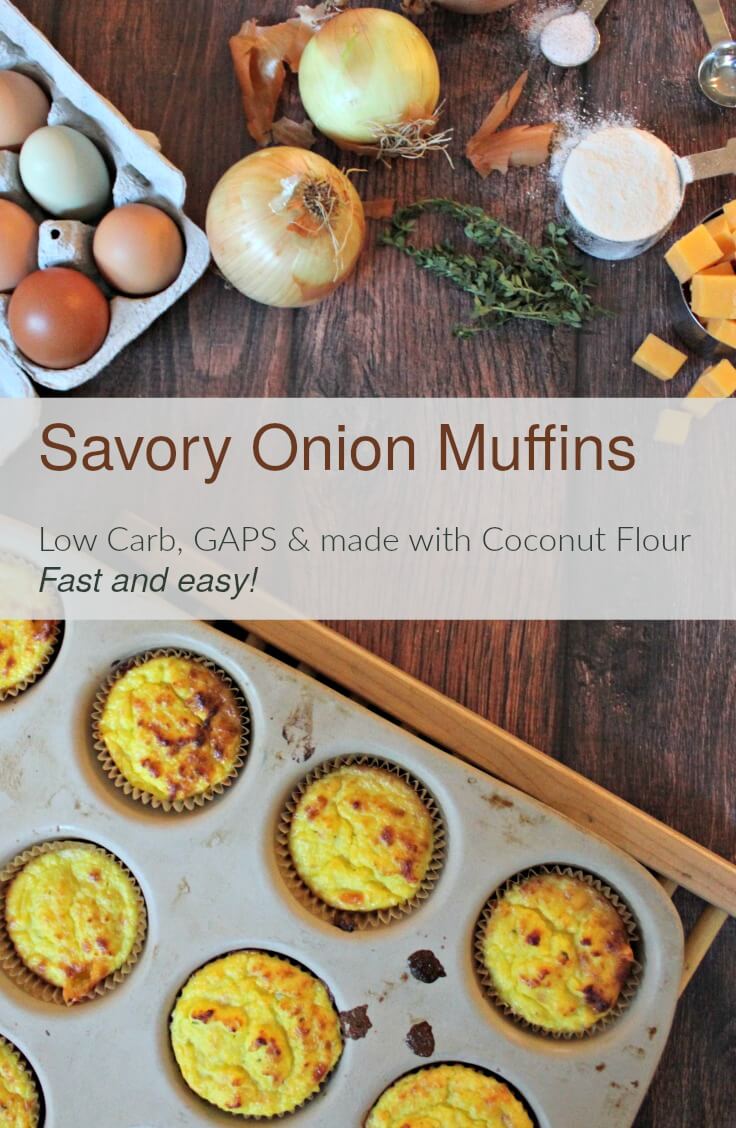 21 Easy and Delicious Grain-Free Meals
Curious about eating grain-free? I want to show you how easy and delicious it can be!
Try our best-selling meal plans... for free!
Just enter your information and I'll email it to you right away.