By baking bacon, we can do a whole pound or two at once, and get it perfect every time. No more standing at the stove, getting splattered in bacon grease every Saturday morning. Bake up a bunch of bacon and have a slice or two every day from the fridge!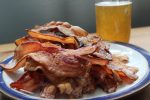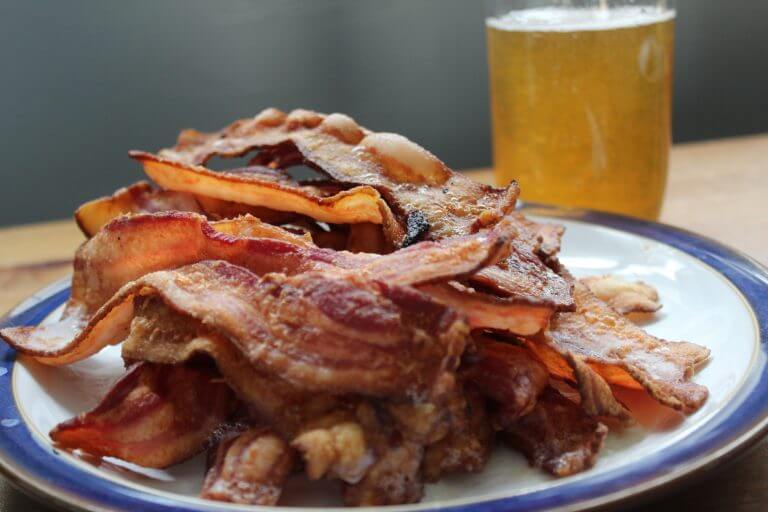 Easy Baked Bacon To Save Time And Mess
Print
Instructions
Lay out 1 pound bacon on a baking sheet, sides can be slightly overlapping as they will shrink by about 20%.

Bake at 350* for 25 minutes.

Drain on papertowels.

Once slightly cool, but still melted, reserve fat in a mason jar to use for cooking.
Ideas for using bacon grease:
Use as your fat to cook eggs in
Use to caramelize onions
Replace half the oil with barely-liquid (but not hot) bacon grease when you make mayo to make bacon-infused mayonnaise.
Stir fry cauliflower rice with a tablespoon of melted bacon grease.
Add to deviled egg filling for a bacon-taste.
Use to brown roasts before pressure cooking or roasting.
Replace half the butter oil oil in sweet recipes with bacon grease for an unexpected subtle bacon flavor.

Free Ebook this month only: 20 Grain-Free Breakfast Recipes
20 Delicious Breakfast Recipes suitable for GAPS and Paleo diets!
Please follow and like us: