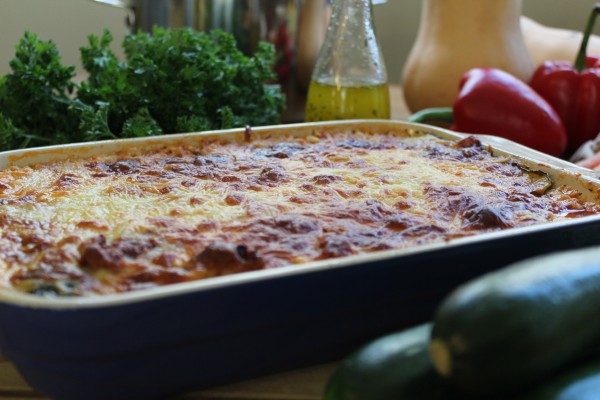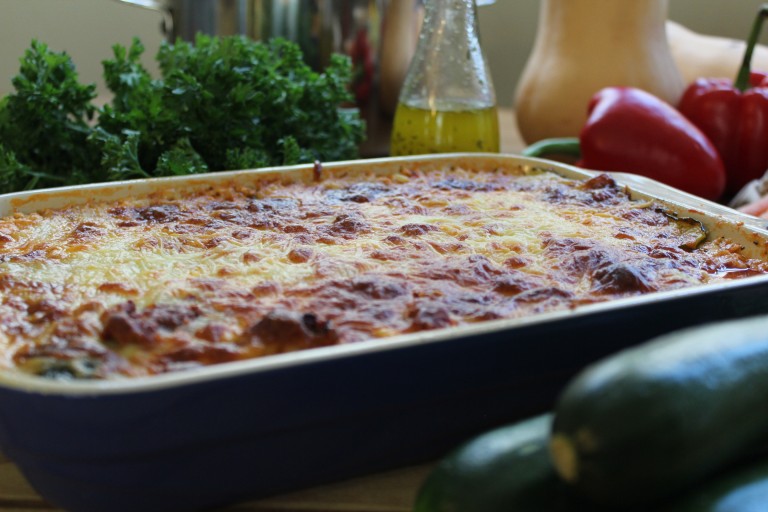 All of the comfort food without any of the wheat. Zucchini sliced into strips, and then grilled, replaces pasta in lasagna, alongside seasoned meat, ricotta cheese, and rich tomato sauce. This meal makes three 8×8 or 8×10 pans full, enough to put two in the freezer for a later day.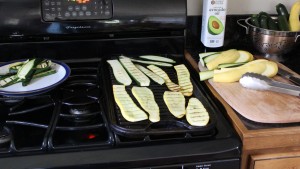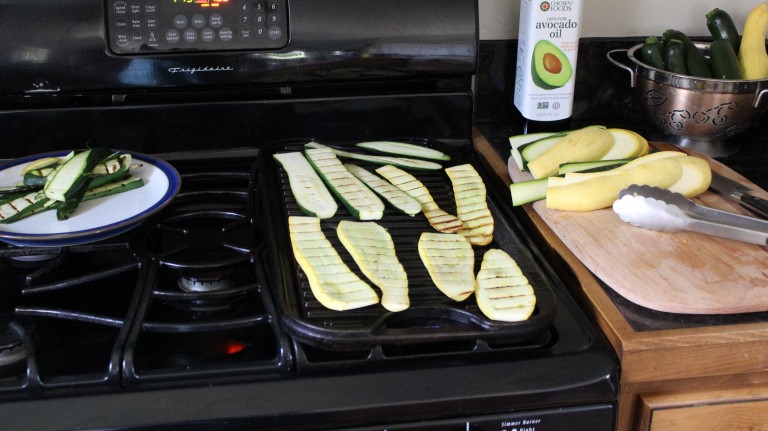 Delicious Zucchini Lasagna (Great Grain-Free Freezer Meal)
Fresh summer zucchini, stick a couple in the freezer for the ultimate comfort food.
Cuisine:
Italian, Grain Free, GAPS
Ingredients
9-10 Zucchini, medium-small
2 tablespoons avocado oil, to grease skillet with
32 ounces tomato sauce, sugar free
3 pounds ground beef
3 cloves garlic, crushed
½ teaspoon freshly ground black pepper
1 teaspoon dried parsley
1 teaspoon dried basil
1 teaspoon sea salt
32 ounces ricotta cheese (not allowed on GAPS, but many people tolerate it)
16 ounces mozarella cheese, shredded (white cheddar can be used for GAPS)
Directions
Heat a griddle over medium heat and grease with avocado oil.
Grill zucchini slices side by side, 5 minutes on each side, or until soft and becoming translucent. Set aside cooked zucchini slices and continue with batches of zucchini.
As you grill the zucchini slices, brown the ground beef in a large pan.
Mix ½ teaspoon sea salt and 1 clove garlic, crushed, into the ricotta cheese.
After the beef is browned, add the tomato sauce, 2 cloves crushed garlic, pepper, parsley, basil, and 1 teaspoon sea salt.
Grease three 8x8 or 10x10-inch pans with avocado oil.
Layer a single layer of zucchini slices in the bottom of each pan.
Next layer meat sauce, ricotta, zucchini, and continue as you have fillings.
Top with mozarella evenly, and cover with foil.
Put container in a freezer bag and put in the freezer.
To bake that day, keep covered with foil and bake at 350* for 30 minutes, then remove foil and continue cooking for 15 more minutes uncovered.
To thaw frozen lasagana for later, thaw overnight in the fridge, bake at 350* for 45 minutes covered, and again, 15 minutes uncovered.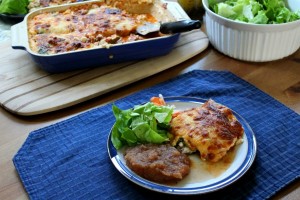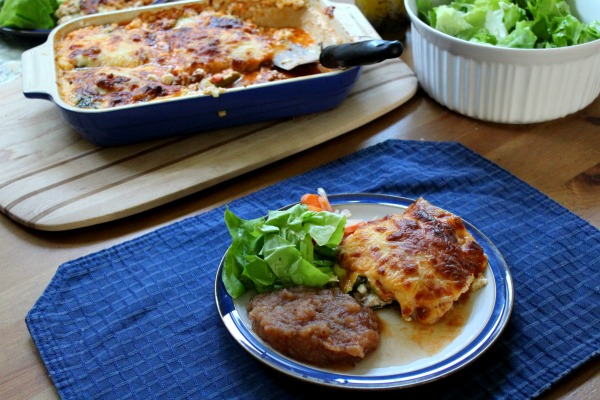 This recipe is made as part of our Mediterranean cooking day in the Afternoon Cooking Club. Join us for more fun Italian recipes bursting with flavor and nutrition!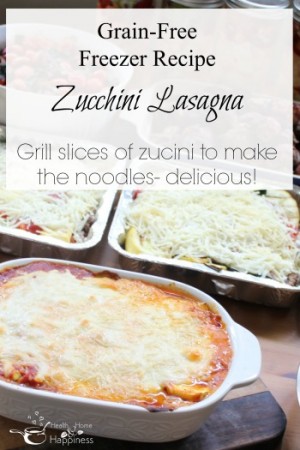 21 Easy and Delicious Grain-Free Meals
Curious about eating grain-free? I want to show you how easy and delicious it can be!
Try our best-selling meal plans... for free!
Just enter your information and I'll email it to you right away.