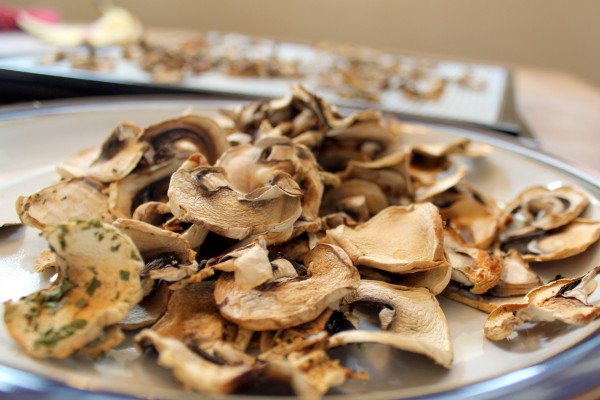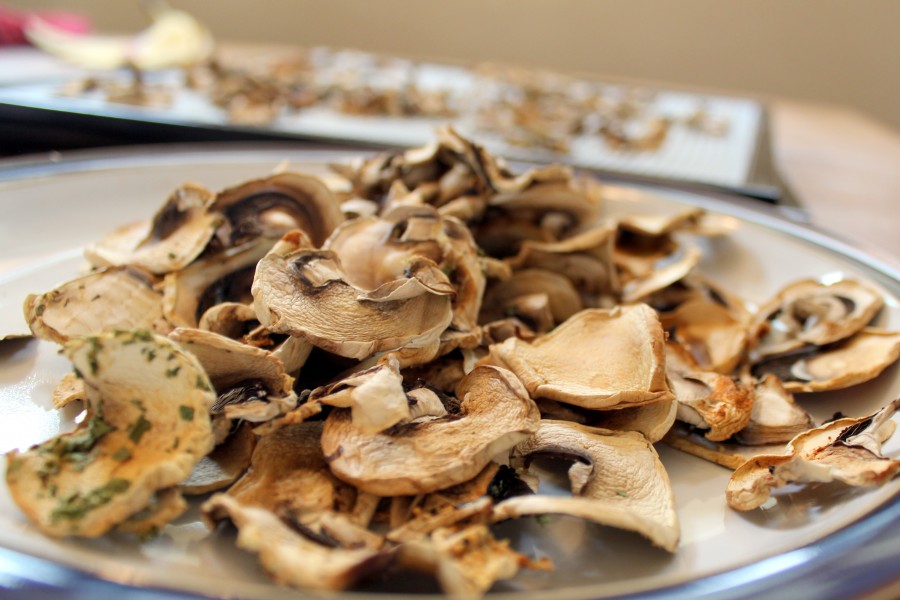 Sometimes you just need something crunchy and savory. It's tempting to reach for tortilla or potato chips, but with this recipe you'll never desire to again!  Here we quickly slice mushrooms (I buy from Costco) in a food processor, toss them with seasonings, and then dehydrate them to crispy crunchy perfection.
Even the kids love them!  The texture totally changes, and the mild mushroom flavor is perfect complement to so many savory flavor combinations. If you're feeling adventurous, mix up some of your favorite herb combinations and try them out. Below I have some suggestions that we've loved.
Crispy Dehydrator Mushroom Chips
1 pound mushrooms with nice thick caps (about 4 cups)
1 tablespoon lemon juice
1/2 teaspoon sea salt
1/2 teaspoon powdered garlic (buy high-quality powdered herbs and spices here)
1/2 teaspoon dried parsley or 1 tablespoon fresh (buy high-quality powdered herbs and spices here)
Trim the end off the mushroom stems if desired, but keep the stems attached. Use a food processor with a slicing blade or a knife to slice mushrooms into thin slices, about 1/8th inch thick.
Place mushroom slices in a large bowl. Top with lemon juice, sea salt, powdered garlic, and parsley.  Use your hands to gently toss to distribute the seasoning evenly without breaking up the mushrooms.
Place a dehydrator tray (I use this kind) over the sink and then use a large spoon, or just gently scoop from the bowl, about half the seasoned mushrooms.  Spread evenly over the dehydrator tray, they can be touching but shouldn't be piled to allow for even air distribution.
Repeat with the other half of the mushrooms.
Dehydrate on high for 4-6 hours, or until crisp.
Serve, or keep in an air tight container once cooled.
Other flavor combination ideas:

Smoked Paprika and lemon juice
Lemon pepper and lemon juice
Black pepper and sea salt
Apple cider vinegar and sea salt
Cayenne pepper, honey, and lemon juice
These are delicious with Creamy Dairy Free Spinach-Artichoke Dip!
This is part of my Dehydrator Recipes post – check out dozens more here.
This recipe is part of my Grain-Free Meal Plan – my meal plan that delivers delicious easy-to-make food packed full of flavor and nutrition to your table every day.  We don't only do dinners like most other meal plans – no we give you seasonal recipes and a plan for 3 meals a day, 7 days a week PLUS a page of Craving Busters so that you're never tempted to stray away from your healthy eating goals.

Want to learn more? Learn more here.

Already know that you want it? Purchase right now by clicking here for a special discount – only $10/month!  Hurry! This offer won't last long!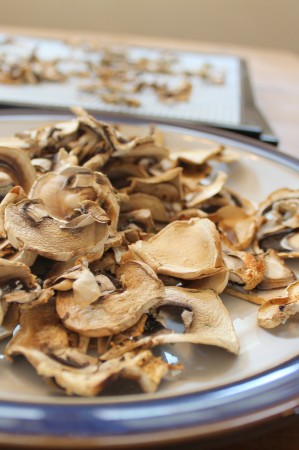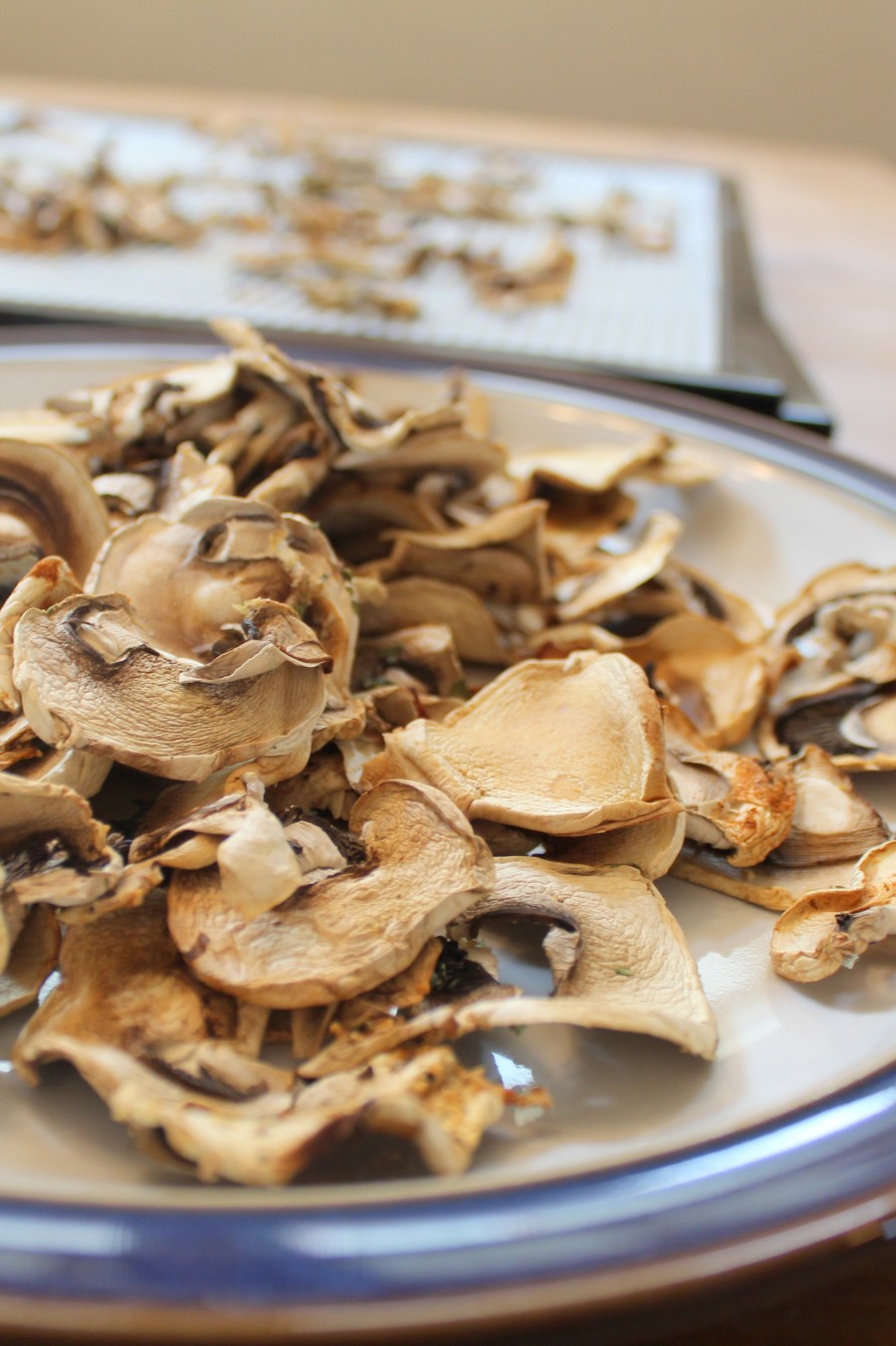 5 Delicious Keto FatBombs
Sign up to get my 5 Best Keto Fatbomb Recipes sent right to your inbox! Plus a bonus pizza recipe :)
Please follow and like us: