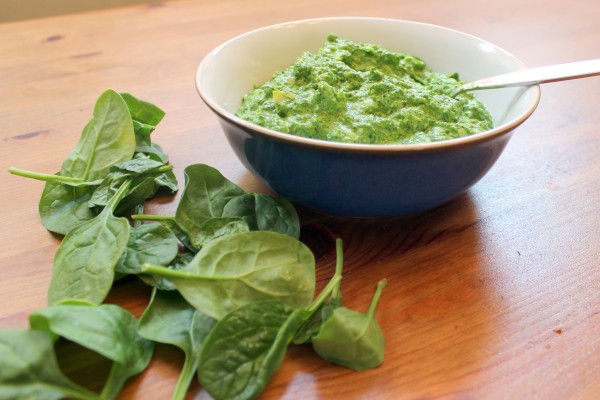 We've enjoyed spinach-artichoke-parmesan dip for years now, but I wanted to work on a dairy-free alternative so that those not eating dairy can enjoy this treat on top of meat, vegetables, or with grain-free crackers.
The artichoke hearts are so creamy that you won't realize this is dairy free.  I tried freezing the dip, and surprisingly it held up well in the freezer as well.  We made this dip in Cozy Winter Suppers from our Freezer Cooking Class, and it's also in Real Plans, the adjustable and customizable menu planner.
When we eat paleo or GAPS, there are a lot of delicious dips that we can have. But since we don't eat chips, we often use the 'dips' to top meat, soups, or veggies.  Carrots and chicken strips are always great for dipping (and kids love to do that!) but otherwise we can paleo-ify or GAPS-ify our previous favorites and use them as toppings.
Dairy-Free Creamy Spinach-Artichoke Dip
1/2 cup mayonnaise (directions below)
2 cups fresh spinach
2 cloves garlic
1/2 teaspoon sea salt
1 cup artichoke hearts, drained
1 lemon, juiced
Instructions:
In a food processor, puree spinach in mayonnaise.  Add in garlic, sea salt, and puree.  Add in artichoke hearts and lemon juice, and pulse to chop artichoke hearts.  Store covered in the fridge, or freeze for use later.
Mayonnaise
1 cup avocado oil
1 egg
1/2 teaspoon salt
1 teaspoon lemon juice
In a blender or food processor, blend egg for 30 seconds.  After 30 seconds, with the blender still running, slowly drip oil through the top – taking a full 2 minutes to drip in 1 cup of oil.  Mayonnaise will emulsify. After emulsified, pulse the blender while adding the salt and lemon juice.  Keep covered in the fridge, use within 5 days.
Do you use a food processor? I use mine a TON, I just bought a new one last week and I made a little video (here) that talks about what I look for when choosing a food processor for grain-free cooking.  You can check it out here.  This is the food processor I ended up buying, after careful consideration. It's a good one!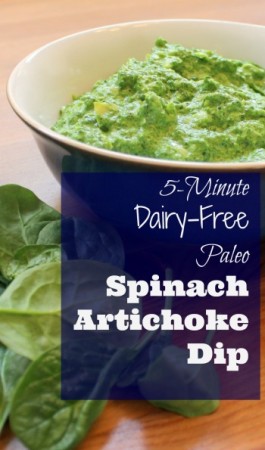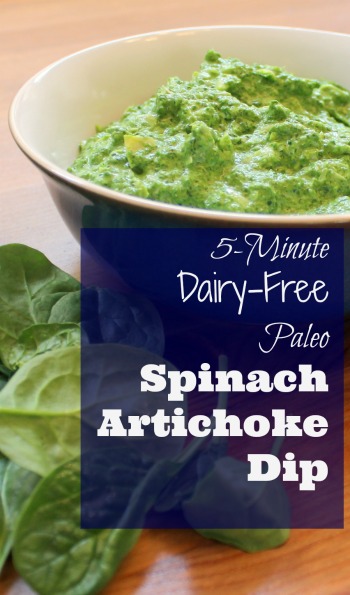 Please follow and like us: