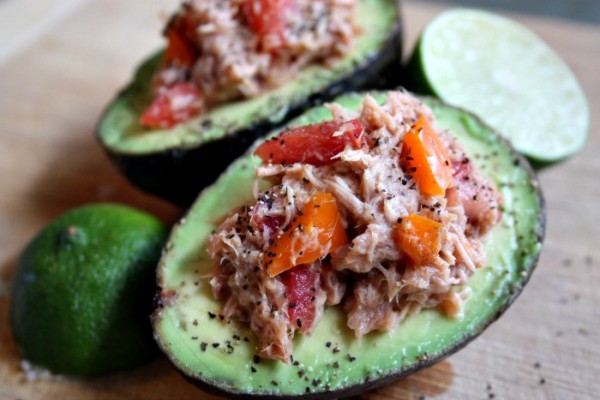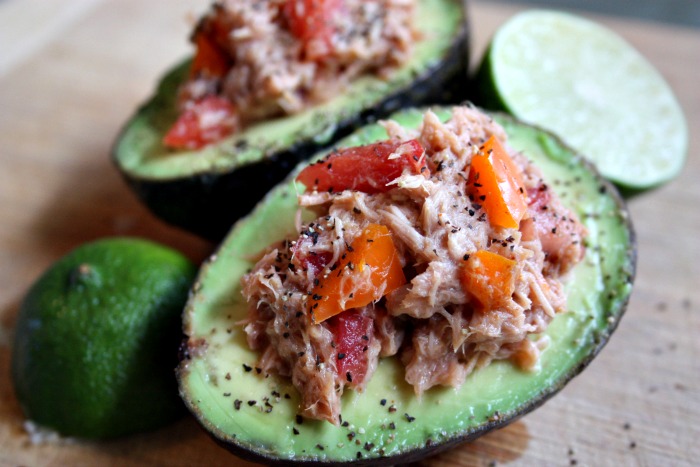 This really fast and easy grain-free meal makes a perfect lunch or light dinner without heating up the kitchen in the heat of summer.  These tuna stuffed avocados are sure to be a hit when served to guests!
By guest contributor Stephani Jenkins
Ingredients:
2 ripe avocados
Sea salt and pepper, to taste
Ingredients for Tuna Salad:
One (5-ounce) can tuna, drained
1/8 cup tomato, diced
1/8 cup sweet peppers, diced
1/8 teaspoon chili powder
1/8 teaspoon cumin
1/2 teaspoon lime juice
Sea salt and pepper, to taste
Fresh cilantro, minced (optional)
Directions:
Combine salad ingredients in a bowl with a fork. Cut avocados in half and discard seeds. Sprinkle with salt and pepper. Spoon tuna salad into the cavities. If desired, garnish with cilantro and serve immediately.
Variation: Replace the diced sweet pepper with diced avocado and instead stuff a bell pepper with the tuna salad!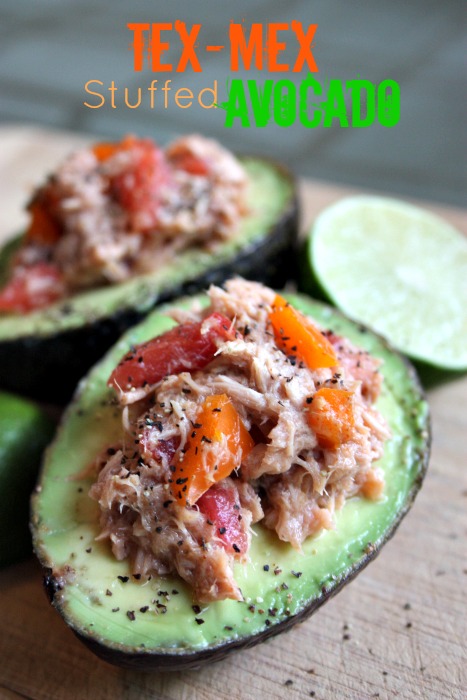 Grain-Free Holiday Desserts, Breakfasts, and Side Dishes
Candied Butternut Squash, Zesty Lime Custard, Honey-Sweetened Pecan Pie, Slow Cooker Cranberry Sauce, and 10 more holiday recipes that you'll love for the way they taste and the way they make you feel.