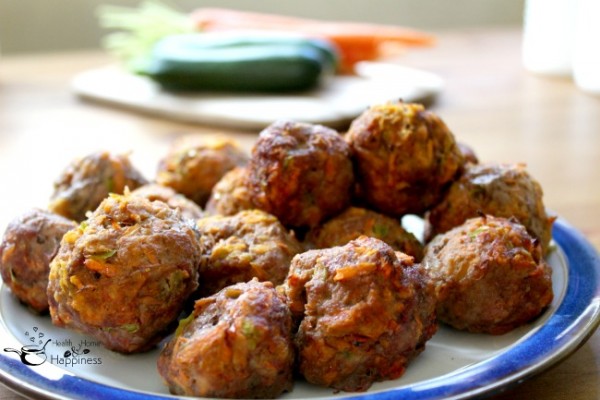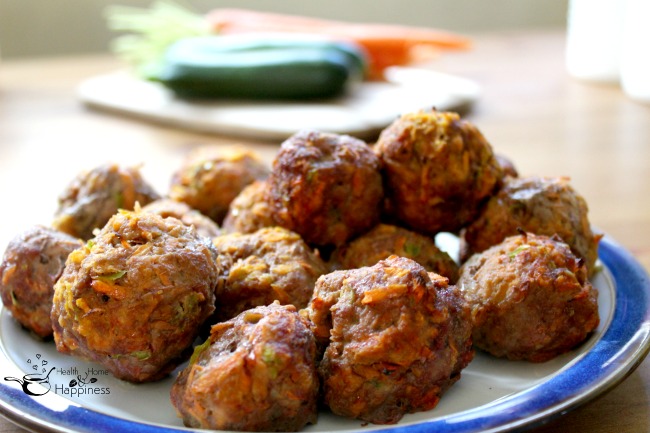 Grain Free Meatballs
These meatballs are packed with veggies for flavor, moisture, and nutrition. These are from the Grain Free Freezer Cooking Guide and the recipe makes enough that you'll be able to pull out a few meatballs for lunch, or to add to red sauce and spaghetti squash for dinner, or eat as a main dish for 4+ meals, depending on your family size.
If you have a mesh cover for your skillet, use it to prevent meat splatters from going all over your kitchen.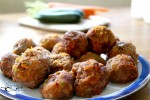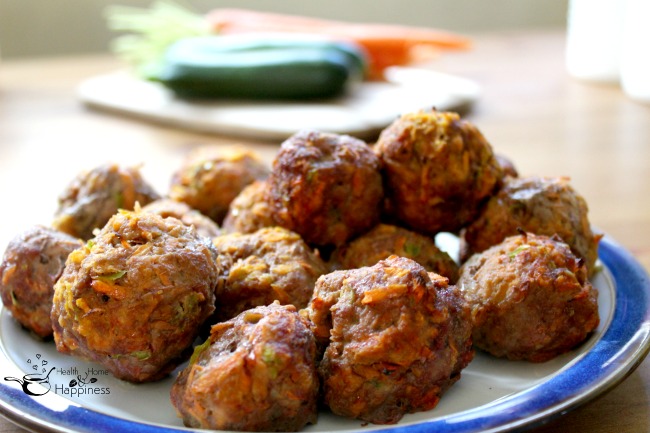 Perfect for the freezer, this makes a lot of meatballs!
Print
Ingredients
4

pounds

ground beef

or other ground meat- I used 1 lb turkey, 2 lbs lamb, 1 pound beef - purchase grassfed meats here

1

carrot

1

onion

1

zucchini

1

teaspoon

sea salt - find organic herbs and spices here

1/2

teaspoon

freshly ground black pepper - find organic herbs and spices here

2-6

tablespoons

bacon drippings or other animal fat
Instructions
Using a food processor or grater, grate the carrot, onion, and zucchini. Mix in with the meat, adding in salt and pepper. Form into balls (you can do this right in the same bowl you mixed the meat in to save dishes).

In a large skillet over medium heat, melt 1 tablespoon bacon drippings or other animal fat like butter or tallow. Add meatballs in a single layer, with a little space between each meatball (amount will depend on size of pan). Fry, turning every couple minutes, for 10-15 minutes or until browned on the outside (they will continue cooking inside when reheated). Remove to a plate to cool.

Alternatively, place on a single layer on a baking sheet and bake at 375 degrees for 25 minutes, or until inside is no longer pink.
Storage instructions: Freeze meatballs in a single layer on a cookie sheet. Transfer frozen meatballs to a zip top bag and return to freezer.

Reheating instructions:  Thaw desired amount overnight or all day.  In a skillet over medium high heat, melt 1 tablespoon fat.  When fat is melted add meatballs and cook covered, rolling every couple minutes, for 10 minutes.
In the Freezer Cooking Guide we include printable reheating instruction cards that can be stapled or taped with freezer tape to the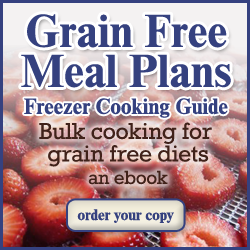 container that you froze the recipe in.
This reminds you what ingredients were used (fill in the blanks for the meat you used, and mark any changes you made to the recipe as well- this is explained in more detail in the Freezer Cooking Guide), and the reheating cards allow anyone know how to pull something out of the freezer and cook it up for dinner.
If you'd like printable re-heating cards for this recipe, click here.  To learn more about the freezer cooking guide, click here.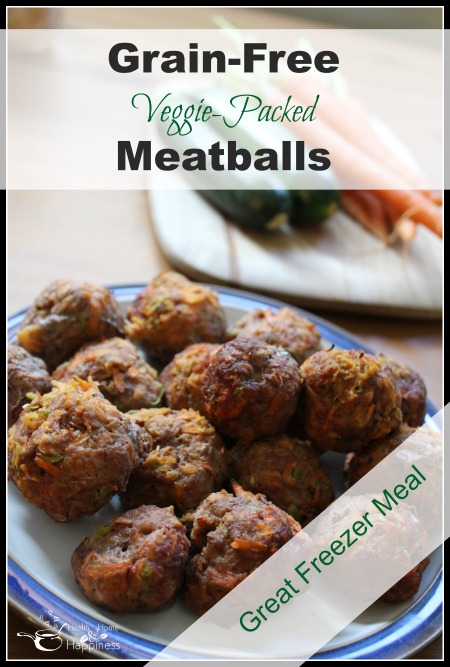 5 Delicious Keto FatBombs
Sign up to get my 5 Best Keto Fatbomb Recipes sent right to your inbox! Plus a bonus pizza recipe :)
Please follow and like us: