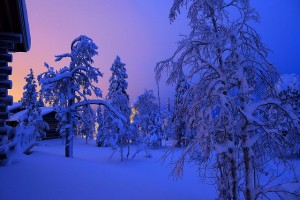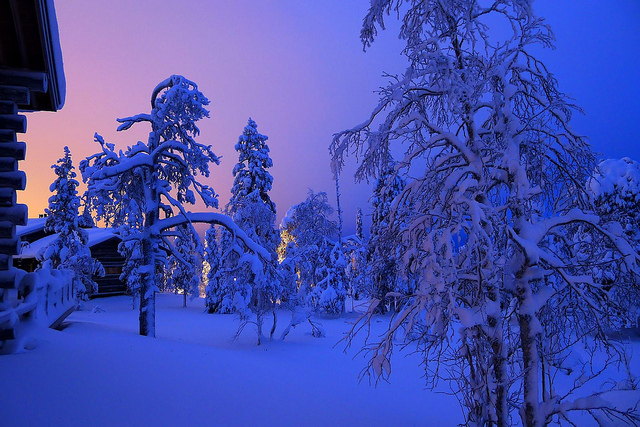 Many people suffer through the 'season of joy' with a case of the blues. The combination of less sunlight, being cooped up indoors, pressures of trying to please everyone for the holidays, and a decrease in nutrition due to the busyness of the season can wreak havoc on our mood.
Are you cheerful? Is this your favorite time of the year?
It's my hope that this post will give you a better understanding of your friends or family who may resemble the Grinch during this season.
Here are a few causes of having a bad mood, depression, anxiety, sluggishness, or apathy during the winter.  Suggestions for simple things that you can do to help feel better with minimal effort are provided as well.
Less daylight. 
For those of us up live up north, we went from enjoying daylight until 10 in the evening in July to having to make sure we have a flashlight available if we're going for a walk after 4 in December.  This lack of daylight, especially when it is such a contrast from a few months ago, can send the body into hibernation mode.  The lack of direct sun, as we also are bundled up or under cloud cover, lowers how much vitamin D we synthesize.
Solutions:
Use lights that are broad spectrum (see this kind of lamp here), especially in high-use areas (the kitchen and a reading lamp for my house), increase vitamin D taken (supplement or include liver in your diet), make an effort to get outside every day around noon, even bundling up for a quick walk can help connect with the outdoors during the brightest time of the day.
Low-grade illness.

Our family is usually either can't-get-off-the-couch sick, or completely healthy. But there are some people who just have a mild cough, cold, or other illness nearly all winter.  This can be more exhausting than people realize, and can contribute to the winter blues.
Solutions:
Stock up on elderberry to boost the immune system, try essential oils to help your body fight infection or viruses, commit to going to bed an hour early just for 3-4 days in a row so that you have the rest needed to recover, load up on garlic and chicken stock, and if you did end up using antibiotics make sure you take the steps needed to prevent secondary infection.
Stressful memories associated with holidays.

This isn't often talked about, but for people have suffered trauma, whether it's the loss of a loved one, being in combat, sexual or emotional abuse by a family member, or any other kind of life-altering event, the holidays can be super hard.  Yes, this extends way beyond 'winter blues' but it's important to remember.  The stress of the season often brings back flashbacks, which the traumatized person has to work even harder to suppress or deal with, causing a cycle of even more stress.  Abusive relationships often get worse around the holidays, and this can affect both people who are in them at the time, and brings up memories after they have left.
Solutions:
Giving someone who you know has suffered trauma a lot of grace during the holidays is important, even if you think they should be over it by now, or it happened far in the past.  Seek help by calling 911 if you have suicidal thoughts, seek counseling if needed to get through the holidays. This is not a substitute for professional advice, but the natural solutions to depression can help with holiday-related trauma stress as well.  Read more here.
Too much to do. 
Overcommittment can leave anyone feeling run dry.  When you try to do everything, you feel pulled in so many different directions that it's hard to focus, and you gradually feel more stressed out than excited about the season. For us we really enjoy decorating cookies, sledding, visiting a couple families to celebrate, crafts, and getting a Christmas tree/decorating the house.
Know what my kids didn't care about that much? Visiting Santa.  Good deal, I'm happy to avoid that mall crowd and standing in line!  I also chose to cancel a long-distance trip to visit family, it was a hard decision but it made our holiday so much more relaxed as I don't have to rush to prepare, and then stress about being ready for school again when we get home.
Solutions:
Make a list of everything you want to do this holiday season, and then choose your top 5 or ten things to do.  Rachel from Nourishing Minimalism talks about this more here.Focus can be a problem that snowballs as more and more things pile up. I use True Focus, an amino acid supplement to help with this.
More junkfood. 
Does food affect whether you have the winter blues? It absolutely does!  As we eat more sweets (Christmas cookies for breakfast anyone? No, this isn't helping…), drink more alcohol at holiday parties, and hit the drive-through on the way to yet another activity, our mood pays for it (see the food-gut-brain connection here).
Solutions:
If you've really let your eating habits slip for the holidays, try to make at least one full meal rich in healthy fats, protein, and vegetables, and completely without sugar.  Also, make sure you EAT. Some of us tend to skip meals when life gets busy, and that leads to being 'hangry' – hunger-induced anger.  Having a stash of Epic Bars in my car is how I deal with these issues from anyone in our family :)
Some quick meal suggestions that make enough for easy leftovers: Gluten-Free Chicken Noodle Soup, White Chicken Chili, Veggie-Packed Meatballs, Easy Lemon-Pepper Chicken, and this Grain-Free Crockpot Recipe Collection.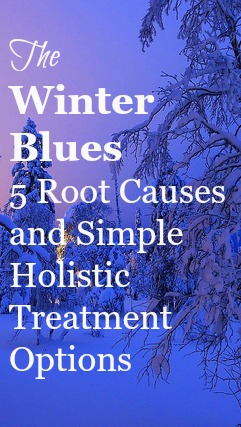 5 Delicious Keto FatBombs
Sign up to get my 5 Best Keto Fatbomb Recipes sent right to your inbox! Plus a bonus pizza recipe :)
Please follow and like us: