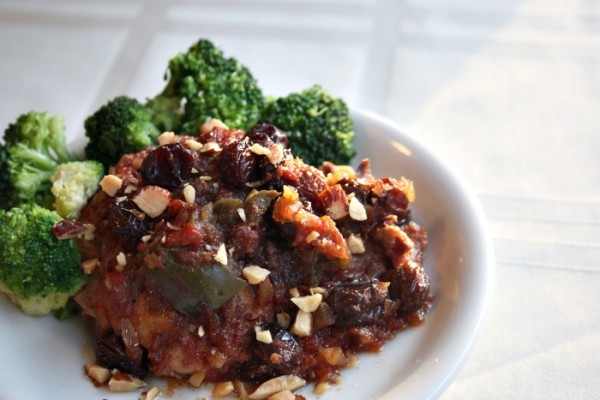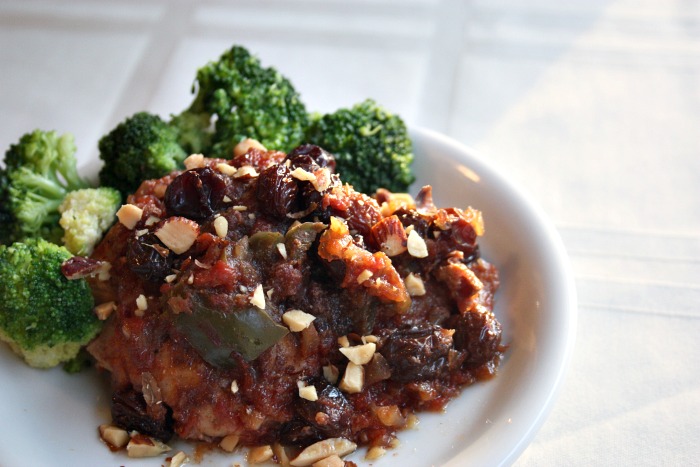 Looking for an easy crockpot recipe that's good enough to serve to guests and takes your taste buds around the world? Look no further. This chicken uses ingredients most people – including non-GAPS or Paleo folks – already have on hand, is quick to throw together, and tastes great served next to regular rice, cauliflower rice, or just a simple batch of steamed veggies.
For this recipe, I prefer a fast, easy version of salsa that just involves running tomatoes, jalepeno peppers, fresh garlic, and salt and pepper through my food processor.
Slow Cooker Moroccan-Spiced Tomato Chicken
By guest contributor, Stephani Jenkins
Ingredients:
6 chicken thighs, boneless skinless (find pastured chicken here)
2 cloves garlic, minced
1 1/2 cups homemade salsa
3 tablespoons currants or raisins
3 tablespoons honey (find honey here)
1/3 teaspoon cumin (buy organic herbs and spices here) 
1/3 teaspoon cinnamon (buy organic herbs and spices here) 
Sea salt and pepper, to taste (sea salt can be purchased here)
3 tablespoons almonds, chopped
Directions:
Place chicken in small crockpot. In a bowl, combine the next six ingredients. Pour over top of chicken and cook on low 4 hours, until chicken is cooked through. Add salt and pepper to taste and garnish with almonds. Serve with cauliflower rice or steamed veggies.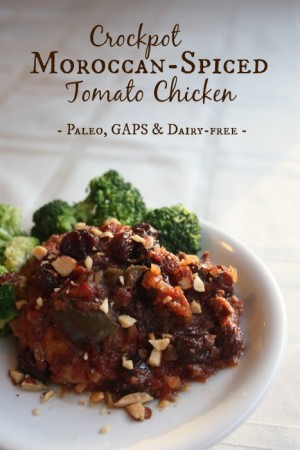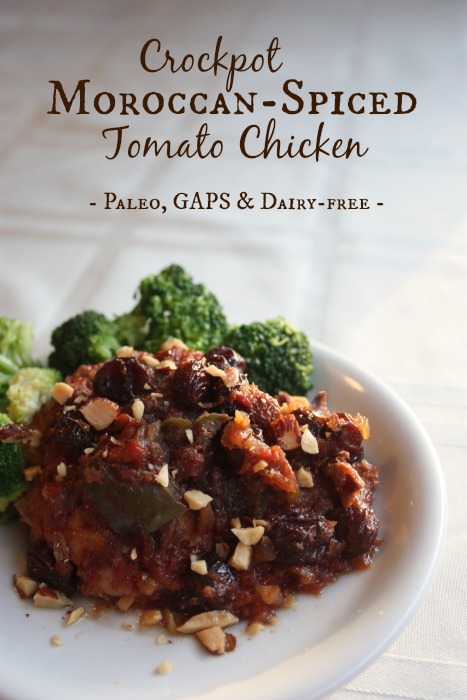 Download: 20 Gluten-Free Recipes From Around The World
Enter your information here and get this beautiful ebook directly to your inbox!