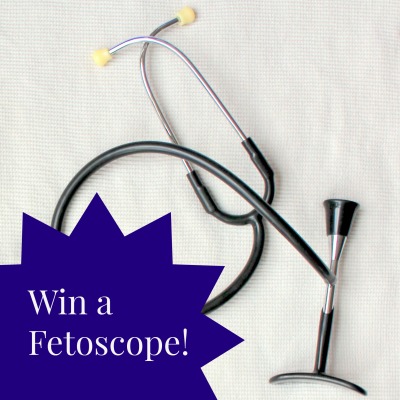 Did you know that there's a way to listen to baby in utero and check placenta positioning without using questionable doppler/ultrasound technology?  There is, it's an old technology called the fetoscope.  Listening to baby with a fetoscope isn't as easy and quick as listening with the doppler, but it is completely technology free, so you can listen as often as you'd like. When I was pregnant with my first, I listened to her heartbeat every day from 20 weeks on.  With enough patience, most women can learn to pick up their baby's heartbeat with a fetoscope in about 20 minutes.
Wondering about why someone would want to avoid doppler or ultrasound technology in their pregnancy? We take a look at that in chapter 7 of my soon-to-be-released Informed Pregnancy book, and then in chapter 19 we cover how to use a fetoscope.  For now, you can check out Chapter 7 and Chapter 19 on my resources page for helpful links.
This old-school technology is becoming a lost art, and I'd like to help you bring it back by giving away a professional-quality fetoscope to one lucky reader!
To win:
Click over here to check out the fetoscope.
Sign up for my Informed Pregnancy Newsletter to receive free helpful updates on how to have an informed pregnancy. 
Rules and Restrictions:
US winners will receive a fetoscope as pictured.  Non-US winners will receive a gift card to Amazon for equal value.
Both entries listed above are necessary to win.  You must confirm and still be on the newsletter list at the time of drawing to win.
5 Delicious Keto FatBombs
Sign up to get my 5 Best Keto Fatbomb Recipes sent right to your inbox! Plus a bonus pizza recipe :)
Please follow and like us: