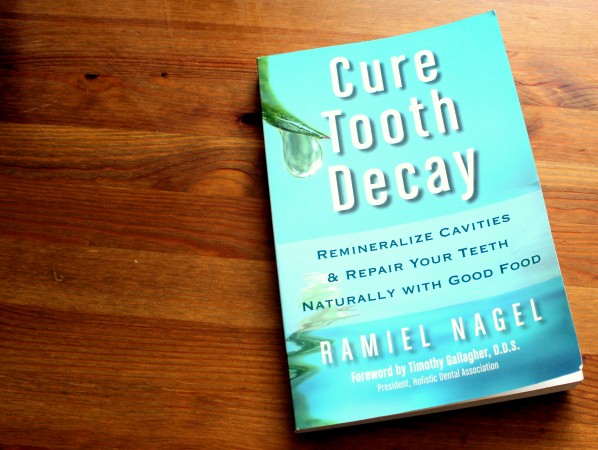 The book Cure Tooth Decay by Ramiel Nagel opens a whole different perspective on routine dental work that we take for granted in the US.  Much like conventional medicine is riddled with myths about nutrition, conventional dentistry is riddled with faulty logic and practices that are not evidence based.
This eye-opening book takes the work of Dr. Weston Price as well as other holistic dentist authorities and explains how nutrition impacts teeth, how to eat a nutrient dense diet for maximum dental health, what common dental procedures to avoid and why, how to reminaralize and repair teeth, how to brush without causing more harm to your gums, and much much more.
Once you have read this book and made decisions based on your family's needs, how do you find a dentist that will work with you? Choosing a dentist is like choosing a doctor, if you find one that you disagree on core issues with it's likely that office visits will be stressful for everyone involved. If you find a good fit, you'll be further encouraged to take charge of your health through diet and healthy habits, rather than costly and possibly harmful procedures.
I just went on the search for a new dentist for my kids' twice-yearly cleanings.
Here are the questions I asked:
Are you okay with us opting out of fluoride? (the fantastic answer that I got in response was, "we do not use fluoride")
Are you okay with us opting out of x-rays unless there's a severe problem?
Are you okay if I ask you not to drill, and instead try nutritional changes if a cavity is found?
Some more questions you might want to ask:
Are you willing to remove a tooth with a root canal? (Many teeth with root canals harbor toxic substances, which can make someone ill.  I recommend anyone with chronic illness with chronic fatigue, rheumatoid arthritis, or even infertility look more into getting any root canals removed.)
 Do you remove metal fillings? Do you ever place metal fillings?
When asking these questions, gauge the response.  If you find a dentist who is excited that you're asking questions, that's a good sign. If the office is patronizing or says that they 'might be able to' accommodate your request, that office most likely is not a good fit for you.
If you'd like to learn more about curing tooth decay holistically, I recommend the book Cure Tooth Decay, you can find it here. I'm going to try to write a few more articles on topics from this book, if you have a question that you'd like more information on, ask in the comments section and I'll do what I can to respond.