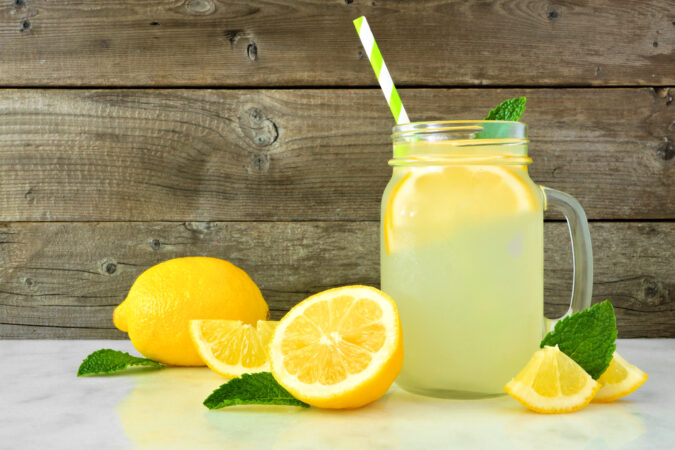 Do you feel crazy thirsty during pregnancy, but also feel like you're peeing everything out that you just drank?! This rehydration drink is for you! Whether you're in the early stages of pregnancy and building up your blood, in labor and need a replenishment, or breastfeeding and just trying to keep up with the liquid demands of your little one, you'll LOVE this drink!
So easy to make at home! Use lemon juice, either fresh squeezed or from a bottle, raw honey or maple syrup or stevia, a little sea salt and baking soda, and add to water to taste! SO good!
Keto/Carnivore 'Flu'
As we transition to a low-carb diet and our inflammation reduces, our electrolytes can be out of whack for a bit.  This drink, made with stevia or without sweetener, is a great way to balance your electrolytes and feel great as you start the keto or carnivore diet!
* Be sure to talk to your care provider about your unique hydration needs.
Filtered Water
One of the best ways you can reduce your toxic load is to use a water filter! We use a Berkey Water Filter and LOVE it! I even take it when we travel! Shown in the video is the 3.5 gallon Berkey on a stand, with a stainless steel spigot. I use both charcoal and fluoride filters in mine (and no, my kids don't have cavities!).
The Empowered Mother
Want more helpful easy naturally-minded advice for me about pregnancy and early motherhood? My book The Empowered Mother is a my mom-to-mom 40-week guide to your entire pregnancy!  Click here to buy!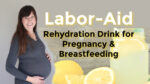 Labor-Aid Rehydration Drink
This rehydration drink is delicious, easy to make, and helps replenish liquid and essential electrolytes as your blood volume increases in pregnancy, during labor, and while breastfeeding. This can also be used (keto version) for the 'keto flu' that comes when transitioning to a low carb diet.
Print
Ingredients
1

cup

lemon juice

1/2

cup

honey or maple syrup

omit for keto or use stevia to taste

1

teaspoon

sea salt

1/2

teaspoon

baking soda

Filtered water as desired
Instructions
Using a 4-cup container, combine lemon juice, sweetener, and sea salt.

Stir in baking soda, stirring down as it bubbles up.

Store this concentrate in the refrigerator for up to 1 week.

Dilute as desired for consumption; I like about 1/2 cup per 4 cups of filtered water.
Nutrition Facts
Labor-Aid Rehydration Drink
Amount Per Serving (1 serving)
Calories 95
Calories from Fat 9
% Daily Value*
Fat 1g2%
Sodium 480mg20%
Potassium 57mg2%
Carbohydrates 26g9%
Protein 1g2%
Vitamin A 2IU0%
Vitamin C 16mg19%
Calcium 4mg0%
Iron 1mg6%
* Percent Daily Values are based on a 2000 calorie diet.
Please follow and like us: