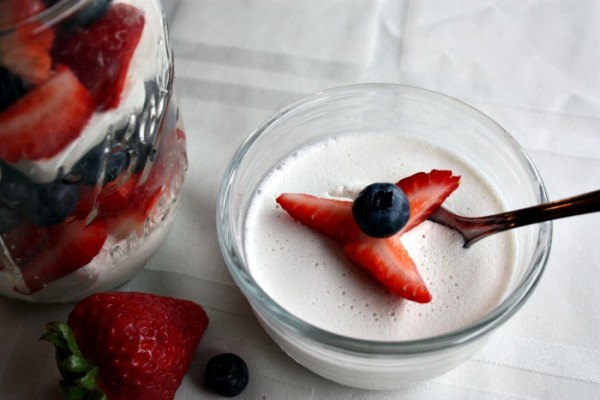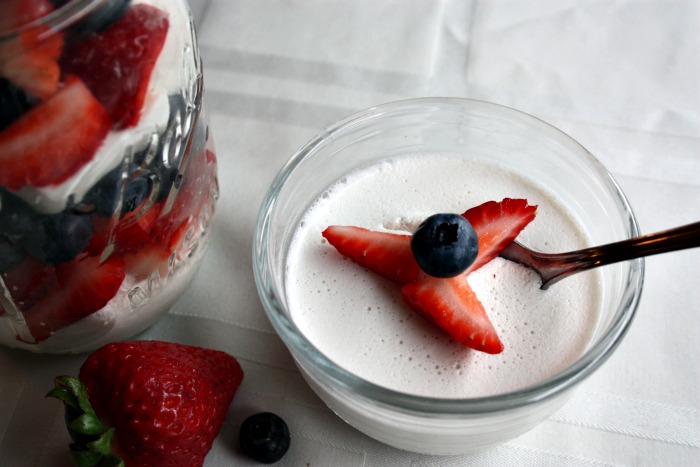 Looking for something sweet, festive, and easy to make? You can't get much better than this coconut pudding. I had no idea how easy healthy GAPS-friendly desserts could be until I started working with gelatin. Sweetened with the lightest touch of honey and paired with strawberries and blueberries, this is the perfect Fourth of July or Memorial Day dessert for the GAPS or Paleo family. Put it in a mason jar and it's even better.
By Stephani Jenkins, Guest Contributor

Paleo & GAPS Layered Coconut Pudding with Strawberries & Blueberries

Ingredients:
13.5oz (1 can) full-fat coconut milk (
find coconut milk here
)
1/2 cup shredded coconut (optional) (
find coconut products here
)
2 Tbsp honey (preferably raw) (
find raw honey here
)
1 Tbsp gelatin (
find grassfed bovine gelatin here
)
2 tsp vanilla
1 cup strawberries, sliced
1 cup blueberriesDirections:
In a small saucepan, stir together coconut milk, honey, and vanilla. Heat it over medium-low heat until warm, then add gelatin. Use an immersion blender to quickly combine gelatin and milk mixture. Stir in shredded coconut, using the blender again if necessary.
Pour pudding into a small loaf pan, baking dish, or small jars or ramekins. Allow to cool at room temperature for about an hour then cover it and refrigerate for at least one hour or overnight.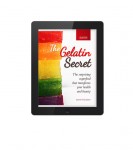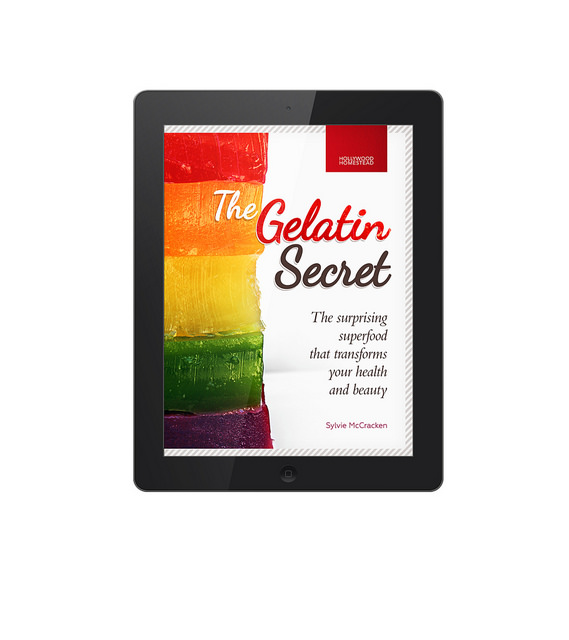 This recipe is from Hollywood Homestead's Gelatin Secret book! Check it out by clicking here, it's a fantastic resource for gelatin recipes and how to include this awesome superfood into your diet.
To make layered dessert, use a sharp knife to cut pudding into small squares, about 1/2-inch across. Scoop pudding out with a spoon and place one layer in the bottom of a small (1 pint) mason jar or cup. Top with one layer of strawberries and one layer of blueberries. Repeat process until jar is full.