Cloth Pad Tutorial:
Make a Cloth Menstrual Pad



Directions:
You can get PUL at diaper supply stores
Cut out a figure 8 type shape from the following fabrics, about 11 inches long. That includes your seam allowances.
one layer of PUL
1 layer of outside flannel or whatever you want on the back side (against the undies)
2 layers of diaper flannel (it's thicker) or 3-4 layers of regular flannel
1 layer of velour (I get my velour from weirdolls.com) or whatever you want on the top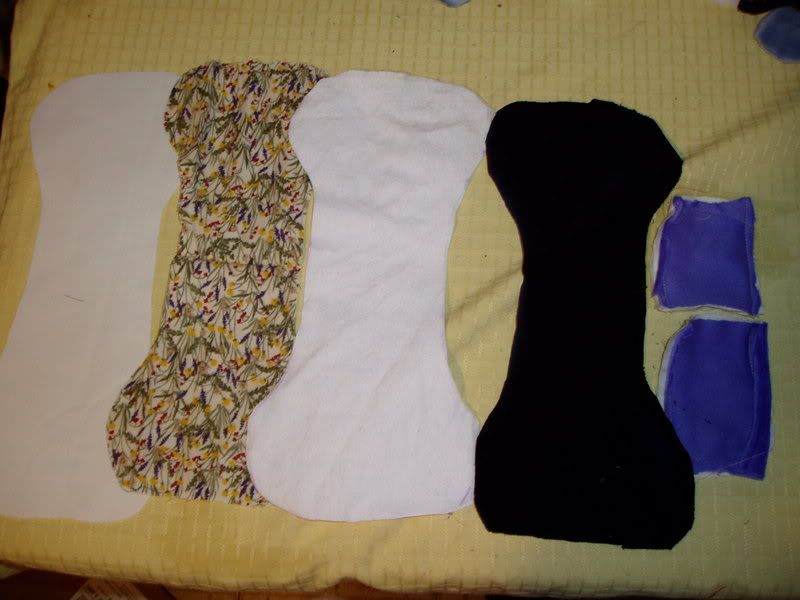 ~~
For your wings, cut out a rectangle of both front and back fabrics with rounded edges, 4 or so inches long, 2-3 inches wide. Stitch around, right sides together. I do a lot at once.


Cut in half, and turn right-side out.

Topstitch your wings
~~
The order to sew it in; stack it this way:
PUL on the bottom, platicy side up, soft side down.
Backing fabric, right side up
Tabs, velour side up, raw edge outside
Velour- right side down
Diaper flannel
(IMG:)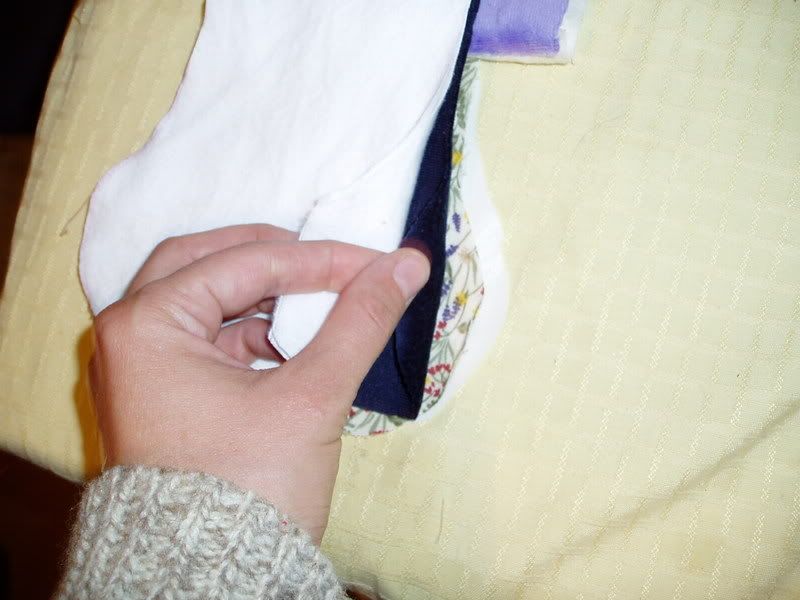 ~
Stitch around, being sure to catch all the layers. Leave about 2-1/2 inches at the top to turn it though
~
Turn it, making sure to push it through so that the velour and backing fabrics are to the outside
~
Top stitch around the outside, close to the edge to close the gap where you turned. This also makes the channels
~
Top stitch in channels, and one down the middle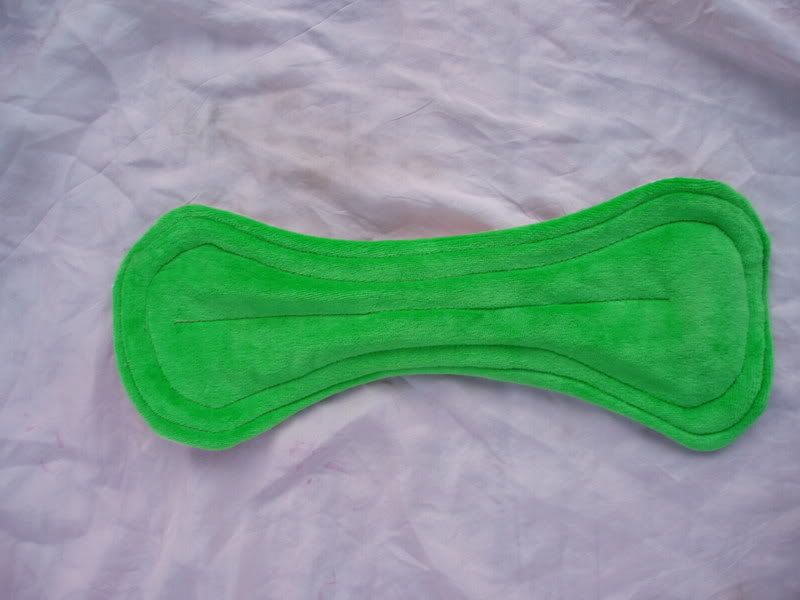 ~
Add snaps to your wings… I have a snap press or there are kits you can buy to do it with a hammer
~
Wash and MACHINE DRY before use to seal up the PUL that you just punched through with your stitching
Why use cloth menstrual pads?
♥ Cloth is better for you (the chemicals used to make disposable pads have been linked to cancer and other reproductive harm, feel free to comment if you'd like to learn more).
♥ Cloth is better for the environment, nothing goes in landfills each month.
♥ Cloth is also more respectful of women; changing the mindset from a monthly cycle being something that is dirty and needs to be thrown away to the mindset of a monthly cycle is normal and something to be taken care of respectfully. In this same way cloth diapers are more respectful of babies.
Please follow and like us: