If you're looking for how to sew cloth pads, you'll also be interested in the following:
Soapberries- All Natural Laundry Detergent!
Homemade Deodorant that really works
Other Natural Home and Body Care Products
And now, the Cloth Pad Tutorial:
Make a Cloth Menstrual Pad



Directions:
You can get PUL at diaper supply stores
Cut out a figure 8 type shape from the following fabrics, about 11 inches long. That includes your seam allowances.
one layer of PUL
1 layer of outside flannel or whatever you want on the back side (against the undies)
2 layers of diaper flannel (it's thicker) or 3-4 layers of regular flannel
1 layer of velour (I get my velour from weirdolls.com) or whatever you want on the top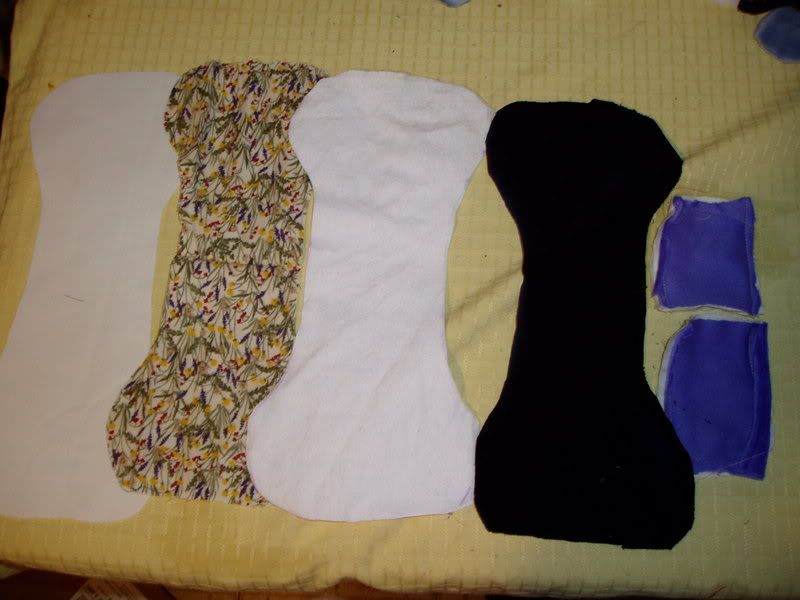 ~~
For your wings, cut out a rectangle of both front and back fabrics with rounded edges, 4 or so inches long, 2-3 inches wide. Stitch around, right sides together. I do a lot at once.


Cut in half, and turn right-side out.

Topstitch your wings
~~
The order to sew it in; stack it this way:
PUL on the bottom, platicy side up, soft side down.
Backing fabric, right side up
Tabs, velour side up, raw edge outside
Velour- right side down
Diaper flannel
(IMG:)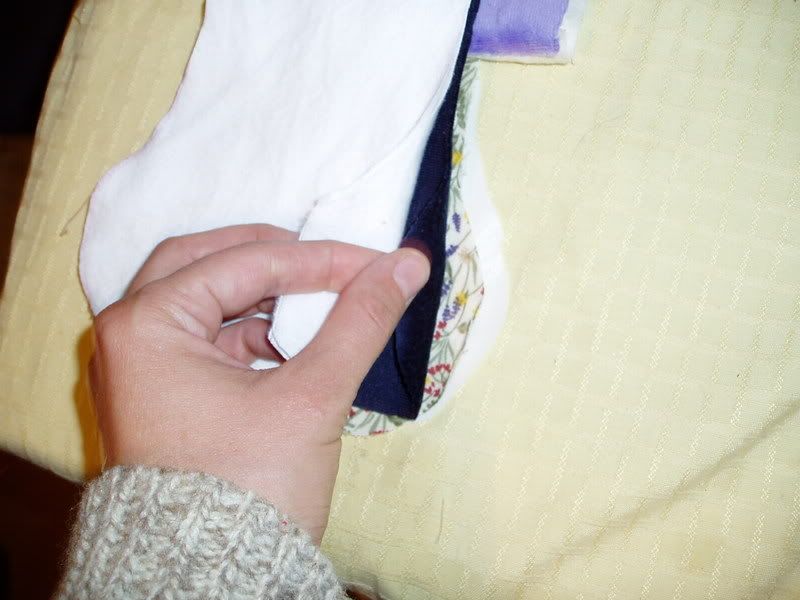 (IMG:)

~
Stitch around, being sure to catch all the layers. Leave about 2-1/2 inches at the top to turn it though
~
Turn it, making sure to push it through so that the velour and backing fabrics are to the outside
~
Top stitch around the outside, close to the edge to close the gap where you turned. This also makes the channels
~
Top stitch in channels, and one down the middle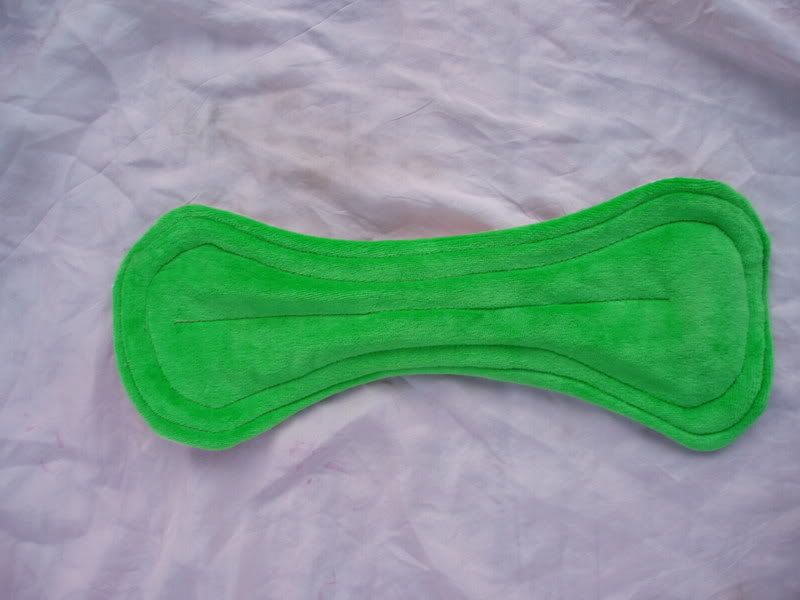 ~
Add snaps to your wings… I have a snap press or there are kits you can buy to do it with a hammer
~
Wash and MACHINE DRY before use to seal up the PUL that you just punched through with your stitching
5 Delicious Keto FatBombs
Sign up to get my 5 Best Keto Fatbomb Recipes sent right to your inbox! Plus a bonus pizza recipe :)