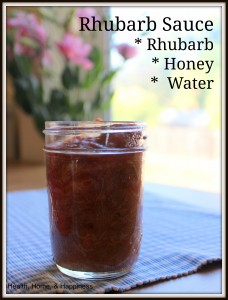 Rhubarb calls my name often, I love the colors as you cut into it, the tart flavor, and the unique texture that it takes as it cooks. We use this to top pancakes, but you can also use it as an ice cream topping.
The recipe is super simple and easy!
Makes about 2 cups
1 pound rhubarb (makes about 4 cups when chopped)
1/2 cup honey
1/2 cup water
Remove ends from rhubarb and slice the stalks into 1/2 inch slices.  Simmer all ingredients in a saucepan, covered, stirring every few minutes for a total of 15-20 minutes.  Puree with a stick blender, or just stir with a fork for more texture.  Store in the fridge, covered.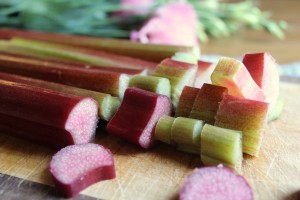 5 Delicious Keto FatBombs
Sign up to get my 5 Best Keto Fatbomb Recipes sent right to your inbox! Plus a bonus pizza recipe :)
Please follow and like us: