Congratulations! You're ready for the soup challenge happening in fall of 2023!
Did you get to this page without signing up?  Get your checklist to keep you on track and loads of new recipes
Soup soup soup – easy to digest, nourishing, frugal, and full of amazing health benefits! Plus it's easy! Putting it in the crock pot in the morning not only fills the house with a delicious aroma all day, but it also means that you just need to make a side dish for dinner.
On this challenge, we eat soup every day and plan to continue all winter. But we start with just October and go from there.  I normally use this little crockpot if we're having a side, or I use a bigger one if we're just eating the soup and possibly a salad.  If I didn't start the crockpot in the morning, I toss it all in my stock pot, where most soups will cook in about an hour.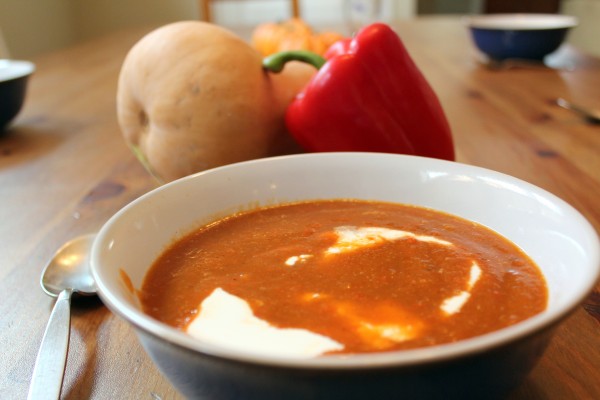 Soup Challenge results:
We've been doing this for years, and I LOVE hearing the results that you all start seeing about a week in! In previous years you have reported:
Better sleep, even for previously restless sleepers
Smooth skin- This is the #1 email I get from you! It's the broth, baby… broth is so good for skin!
Kids that are calmer during meal time since they're starting their meals with a warm nourishing food
Kids that branch out and try foods you never thought they would!
Grocery savings! – Some of you report over $100 in grocery savings just by adding soup to each meal!
Get your checklist to keep you on track and loads of new recipes
Serving Leftovers
For any soup that is left over after dinner, store in a quart or pint mason jar in the fridge.  Then you can  re-heat it in the microwave or in a small saucepan.  It's not uncommon for us to have 1-2 servings left over, so this can be a quick lunch for the toddler and I, or can be re-heated and go in thermoses.
You might be surprised to see that I use my microwave, but it really helps use up leftovers without making more dirty dishes.  Of course you can simmer on the stovetop in a small saucepan and that is a great option as well- I usually do this for dinner, but for lunch we'll microwave and move on with the day :)

Get your checklist to keep you on track and loads of new recipes
Recommended Equipment
Essential Equipment: 
Nice to Have: 
An immersion blender to puree soup right in the pot.

 

 

A food processor with a grating/slicing blade

 

attachment makes quick work of shredding and slicing both veggies and cheese.

 

A pressure canner (different than an Instant Pot) to make shelf stable broth and soup. I have a Presto Canner, All American is a great brand as well.

 

Zip-top gallon freezer bags- They take up much less

 

room in the freezer than jars, and won't break if dropped when slippery and frozen.

 

A canning funnel to easily transfer batches of soup to quart or pint jars for canning or storing leftovers.

Delicious Soup Recipes
There are lots of soups available on my recipe page, you can check it out here.
Get your checklist to keep you on track and loads of new recipes
Here are some of our favorites.  Don't worry, I'll be emailing you a new recipe every day, so if you don't have time to check them all out now you won't miss out.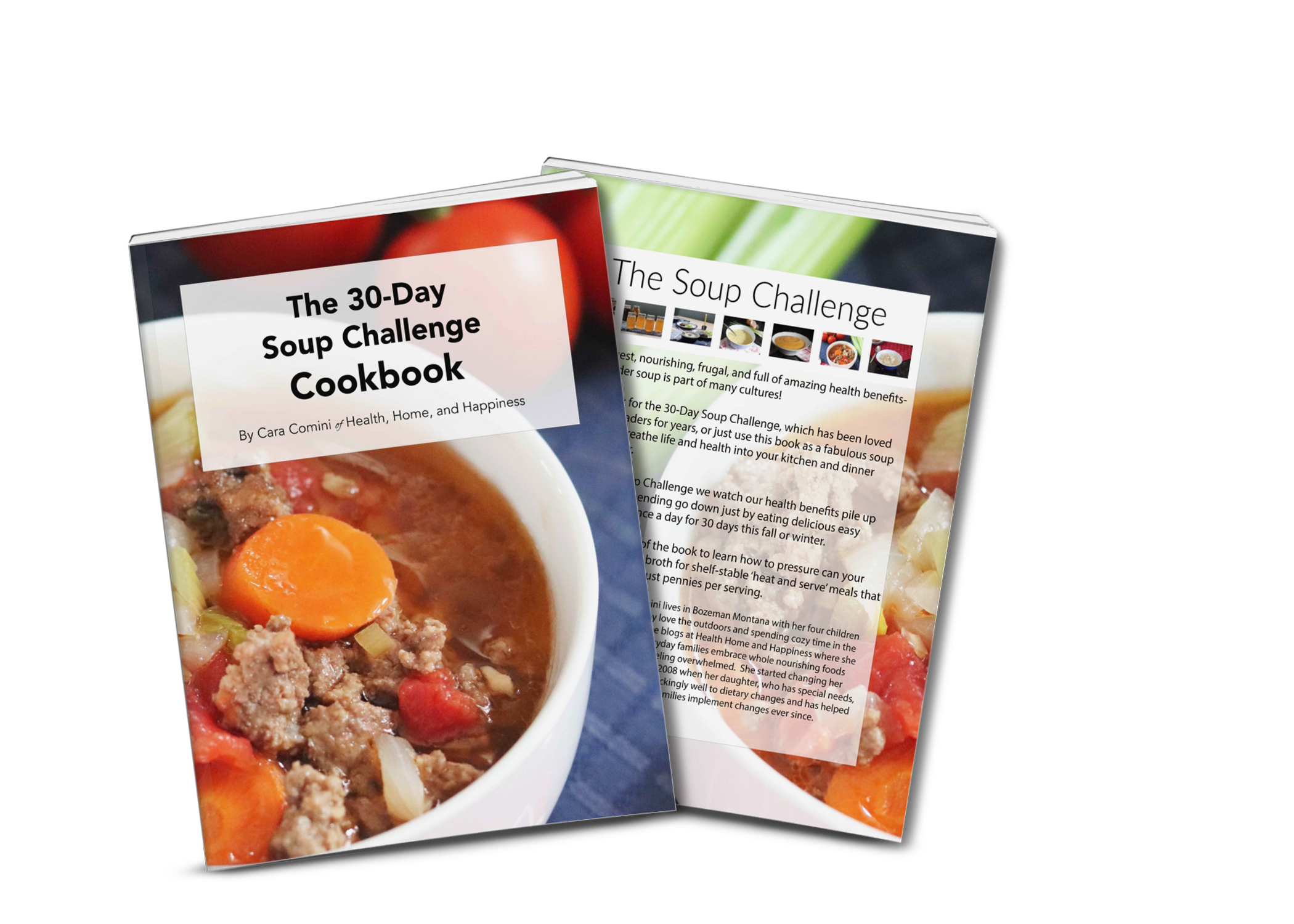 Get the 30-Day Soup Challenge Cookbook! Thousands have taken my yearly 30-Day Soup Challenge and have requested a cookbook to reference off the computer. We've gotcha covered!
Find over 40 delicious gluten-free soup recipes (many keto friendly and many GAPS friendly) and boost your immune system, watch your skin glow, sleep better, and slash your grocery bill in the process- just by including homemade soup once a week for a month this fall or winter.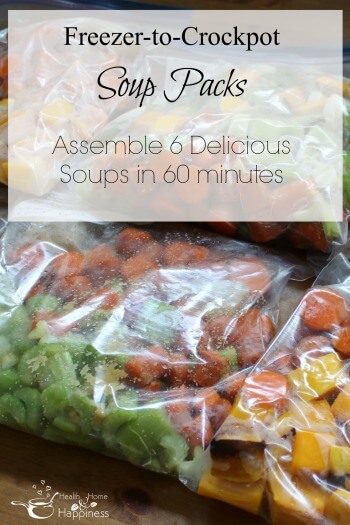 For those who are short on time and need to prep ahead, make Soup Packs to toss in the freezer, and just add water and simmer for 45 minutes before serving.