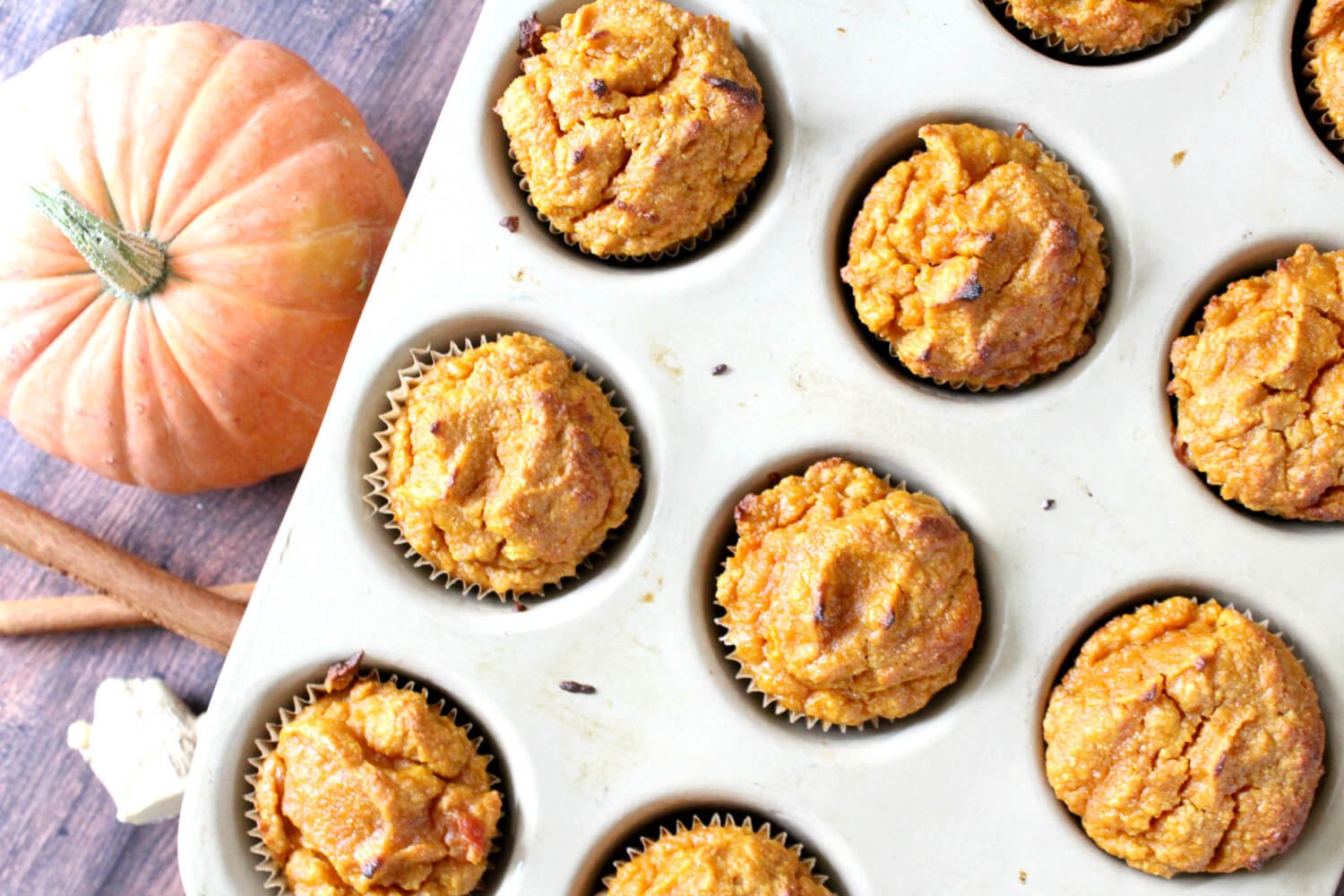 These almond flour muffins are full of nourishing and healthy fall ingredients and taste like pumpkin pie! They pass the taste test with surprise from non-grain-free friends as well, I love it when people are surprised by how good our food is, 'Your kids are allowed to have that?!' was the comment I got about these muffins.
You can use any kind of cooked winter squash- butternut, pumpkin, acorn, etc.  One of the best things about grain free baked goods is that they are higher in protein and higher in healthy fats than their wheat flour counterparts, so they stick with you well!
Almond Flour Pumpkin Pie Muffins
Almond Flour Pumpkin Pie Muffins with Fresh Ginger
Recipe type:
breakfast, side dish
Cuisine:
paleo, GAPS, gluten-free
Directions
Preheat oven to 375*.
In a food processor or stand mixer, beat eggs until frothy.
Next add butter, ginger, coconut flour, salt, cinnamon, and vanilla. Blend well, making sure the coconut flour is well mixed in.
Add cooked almond flour, pumpkin puree, optional baking soda, and honey.
Line muffin pan with liners if desired and dot liners with coconut oil or grease muffin pan with coconut oil.
Fill nearly full with batter and bake for 25-35 minutes or until a toothpick inserted into the center of a muffin comes out clean.
21 Easy and Delicious Grain-Free Meals
Curious about eating grain-free? I want to show you how easy and delicious it can be!
Try our best-selling meal plans... for free!
Just enter your information and I'll email it to you right away.