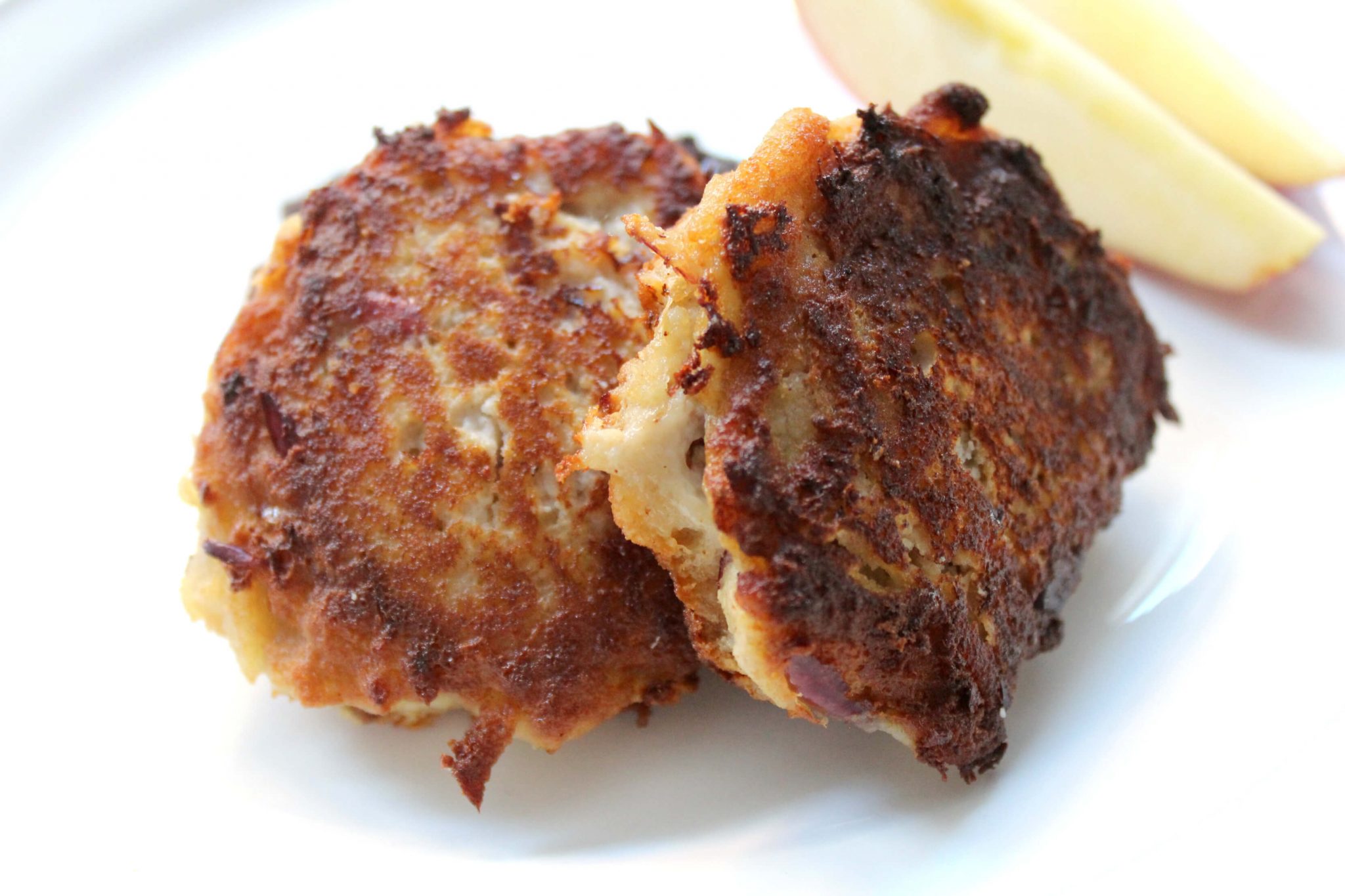 Latkes are fried pancakes traditionally eaten during Hanukkah, though these apple latkes fried in coconut oil are sweet, warm, delicious, and nourishing any time!  Suitable for those on GAPS or SCD.
I serve with full fat homemade yogurt.

Gluten-Free Apple Latkes (Paleo, GAPS, SCD)
Ingredients
3 cups grated apple, juice drained
1 cup almond flour OR ¼ cup coconut flour
3 tablespoons honey
4 eggs
1 teaspoon cinnamon
1 teaspoon sea salt
Coconut oil to fry
Directions
Heat 1 tablespoon of coconut oil in a skillet over medium heat.
Mix grated apple, almond or coconut flour, honey, eggs, cinnamon, and sea salt, making sure to break up any clumps of almond or coconut flour.
Spoon 1 tablespoon at a time of latke batter into oil, fry for a couple minutes on the first side, or until set and can easily be flipped with a spatula, then another minute on the other side.
Serve warm, topping with yogurt and additional cinnamon if desired
More Gluten-free Latke Recipes for every night of Hanukkah: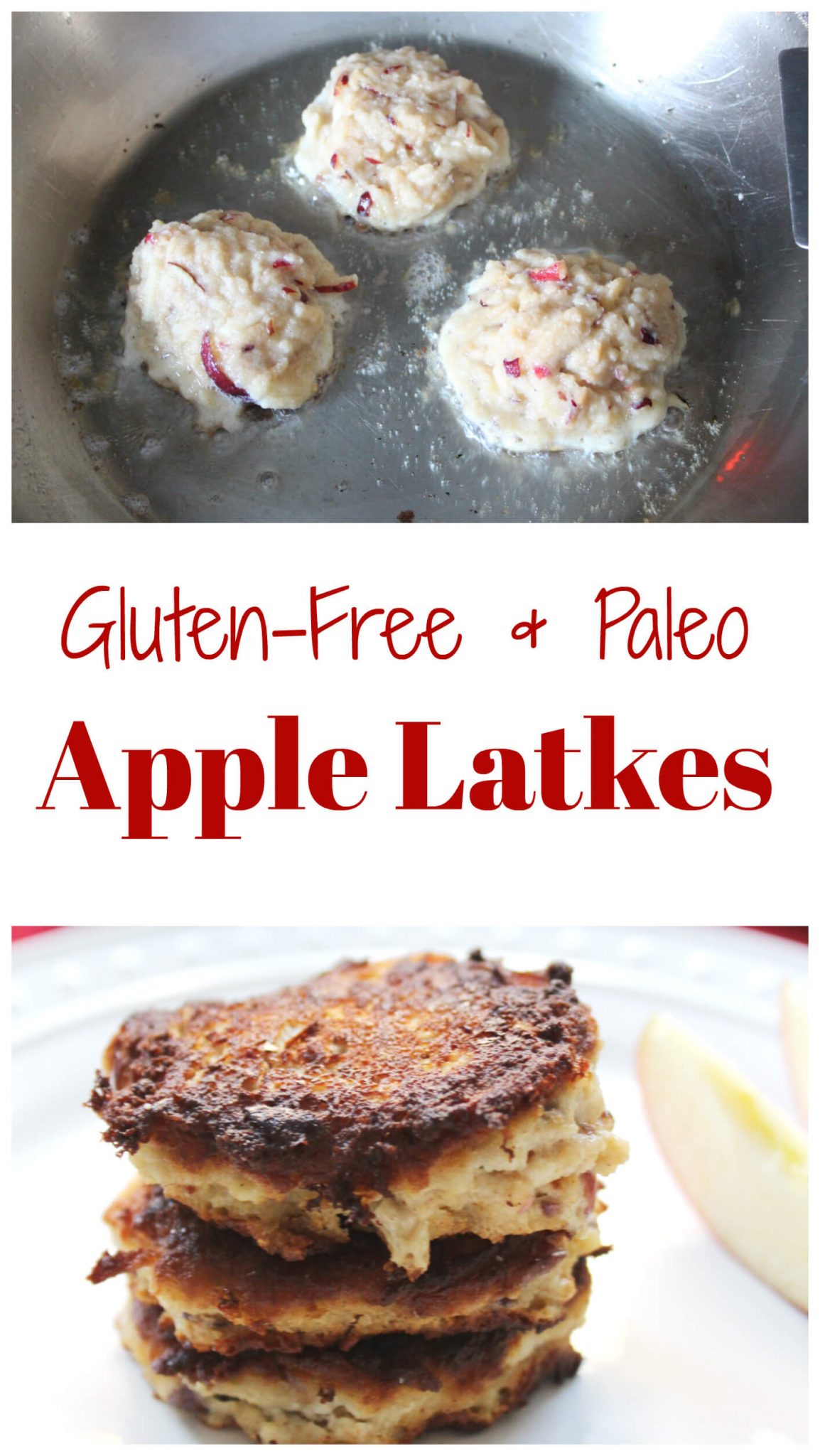 Grain-Free Holiday Desserts, Breakfasts, and Side Dishes
Candied Butternut Squash, Zesty Lime Custard, Honey-Sweetened Pecan Pie, Slow Cooker Cranberry Sauce, and 10 more holiday recipes that you'll love for the way they taste and the way they make you feel.