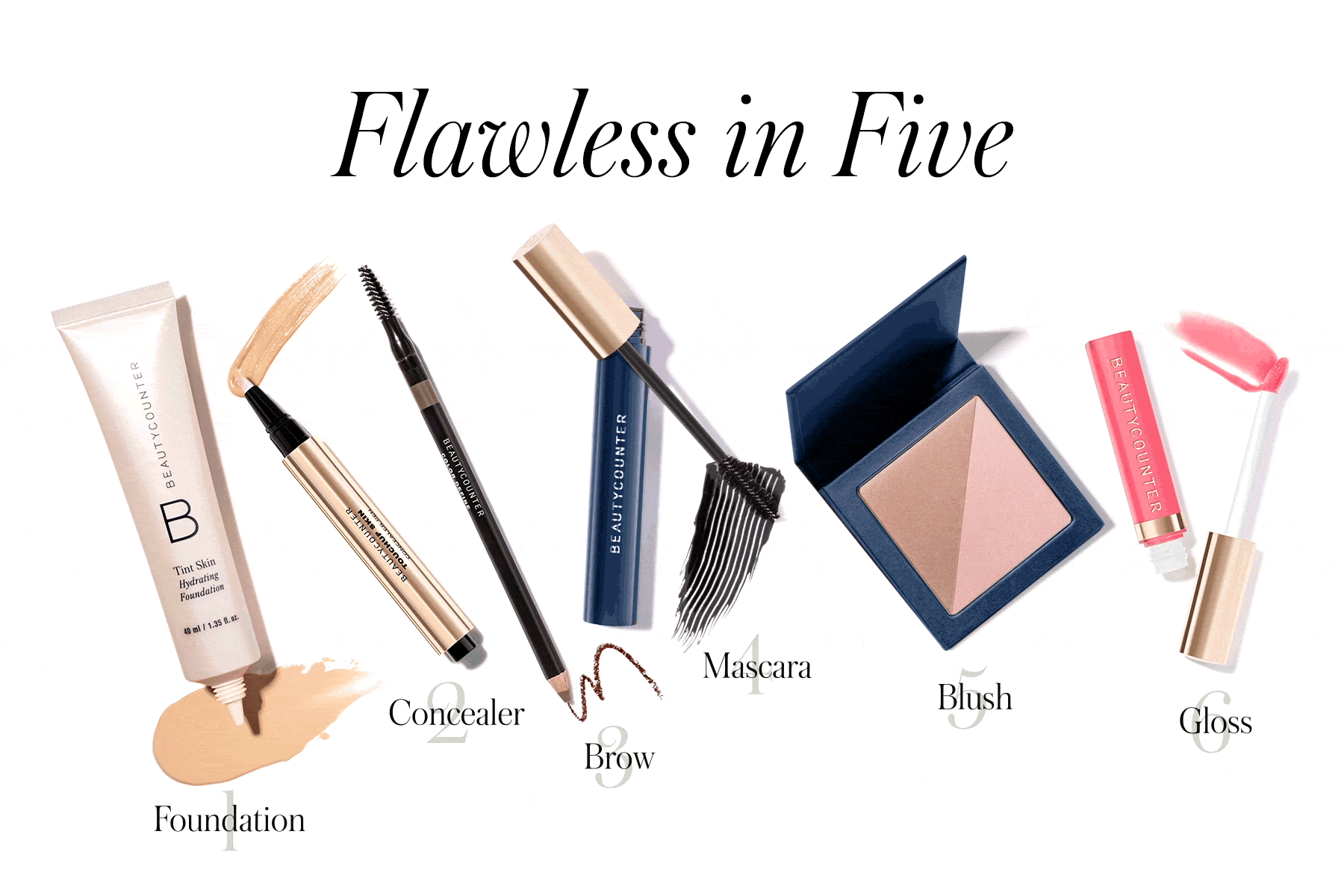 ---
Flawless in Five has everything you need to get made up and glowing- in just 5 minutes!  Once you choose a skin tone for your foundation, it suggests the rest of the color palate for you. They're the experts, and I just took their suggestions.
I recommend that everyone who wants to buy this set become a member first! First, you'll get a bonus product for becoming a member and second, you'll get 15% in store credit to spend next month AND free shipping!  Click here and add the Membership to the cart, and then choose your Flawless in Five Products.
What's included?
Included is a cream concealer to hide blemishes or dark under eyes. From there you dot on cream foundation, apply blush, fill in your eyebrows with eyebrow pencil, cover your lips in a nourishing nude shade, and apply mascara for bright eyes. Total time: Under 5 minutes!
How does it work?
The Flawless in Five helps you look polished and rosy in just 5 minutes (or less!)  If you join the Facebook group you can see a video of me showing you how I use this set too.
First you brush or dot the concealer pen under your eyes or over any blemishes.  Use your ring or pinkie finger to gently distribute over blemishes or dark circles.
Next squirt a small amount of foundation on a finger and dot around your face, and rub it in with your fingertips evenly.  If it's streaky, you need to use moisturizer before you apply your makeup, but this foundation is moisturizing and amazing for all skin types!
After your foundation is on, apply blush with a brush, start where you would pinch your cheeks to give them a rosy glow, and then quickly brush out toward your temple.
Eyes are next! If you're going to do eyeliner, do it now.  Brush your eyebrows with the brush on the eyebrow pencil, and then lightly fill in color to give brows an even color. Swipe mascara over your lashes.
Cover your lips with gloss, and then give the mascara another swipe if desired.
And there you go! All that takes 5 minutes or less, it's not heavy makeup and it doesn't make you look super 'made up' just bright and rosey.
Add to it
Want to look fancy for evening or special occasion? Just add in an eyeliner, eyeshadow and a darker lipstick!
The giveaway has ended!
Our winner is Celeste 'Boogiebear…@…' Tan, Medium 2, medium, volumizing, Bloom/ Tulip, BARE SHIMMER… Thank you SO MUCH!!  Please email me within the next week from that email address with your mailing address so I can ship this out to you!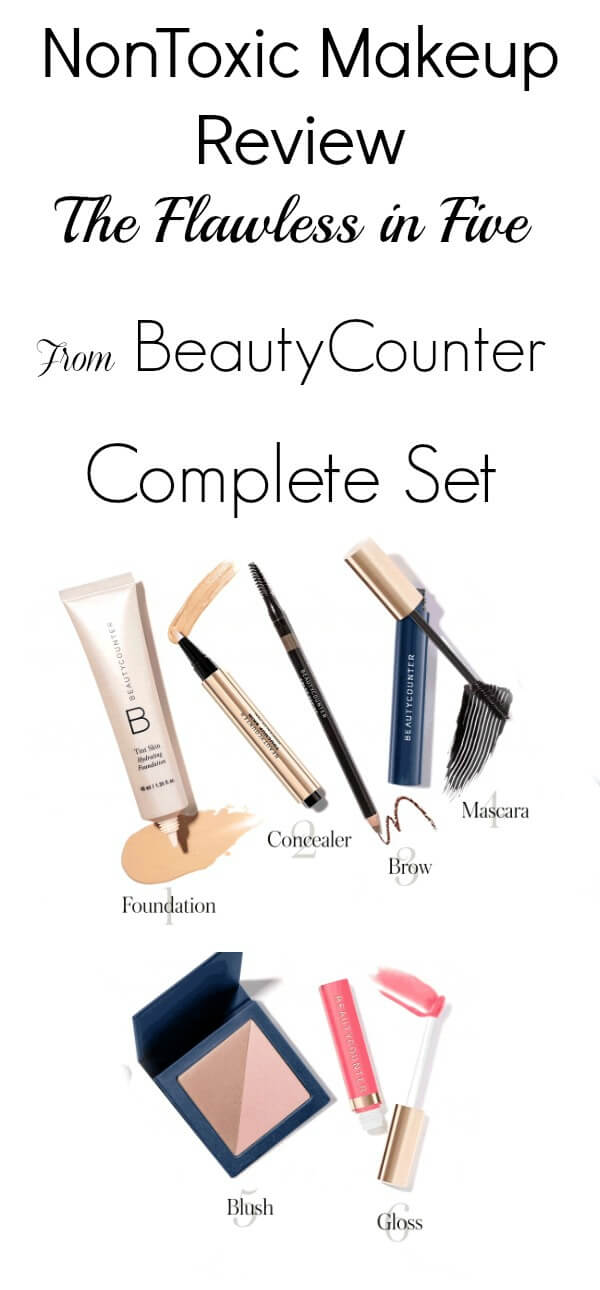 Grain-Free Holiday Desserts, Breakfasts, and Side Dishes
Candied Butternut Squash, Zesty Lime Custard, Honey-Sweetened Pecan Pie, Slow Cooker Cranberry Sauce, and 10 more holiday recipes that you'll love for the way they taste and the way they make you feel.