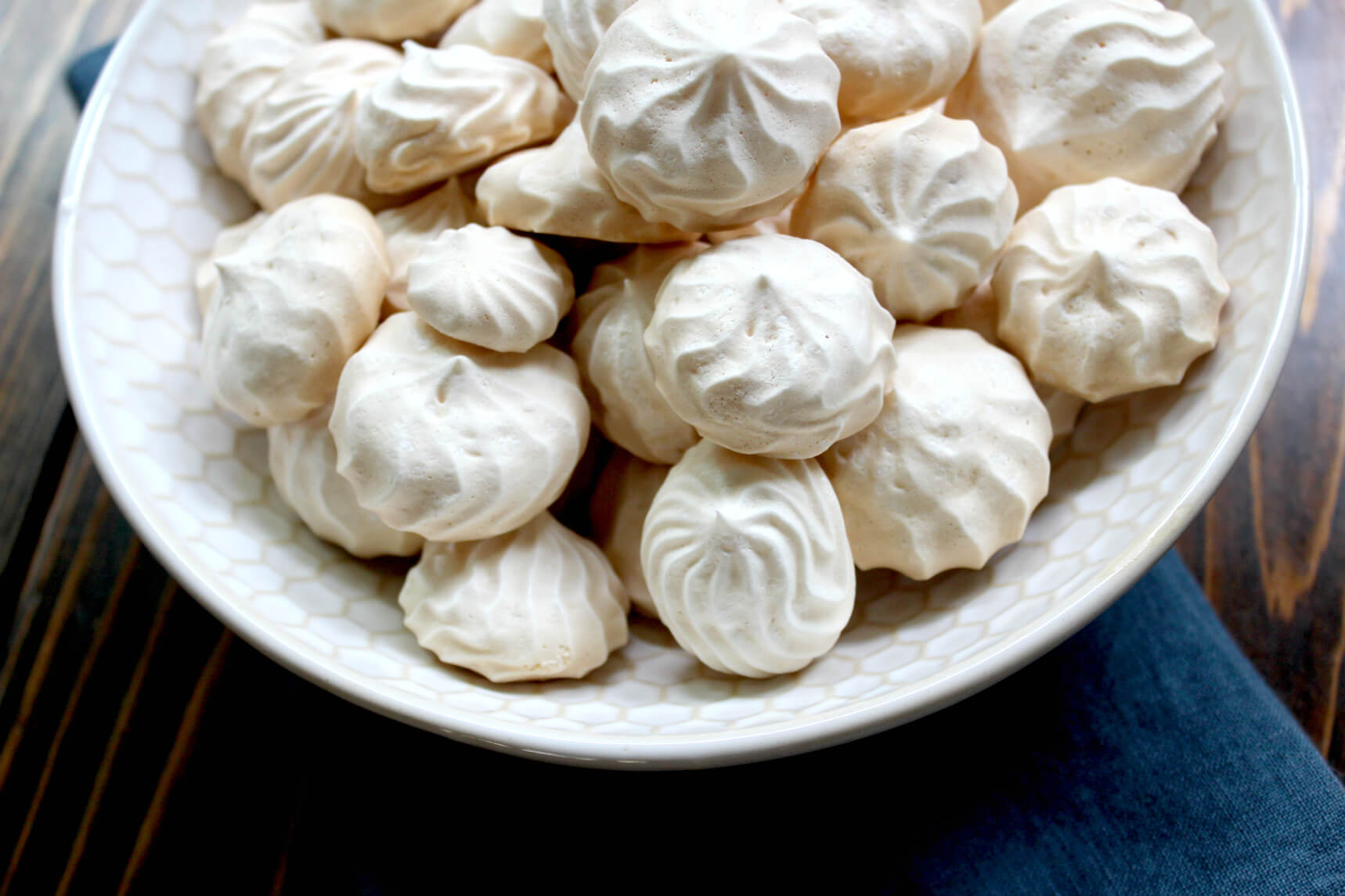 Christmas cookie making is a fun tradition that I have carried out with my own children. We break out the pastry bags, piping tips, sprinkles, natural food dyes, and lots and lots of sugar… it is the holidays, after all. Children love trying their hand piping shapes, swirls, roses, and more, and in the past I had let them do so with buttercream frosting.
This year, however, we are making batches of these sweet little cookies. They have all the creativity that comes from experimenting with different piping tips and a pastry bag, but they are more air than sugar and turn out to be adorable sweet treats.
Not only are these cookies beautiful and so easy children can do them, they also only contain 5 ingredients and are melt-in-your mouth delicious! Gluten-free without using any mix or dealing with the crumbly texture that often comes from gluten-free cookies, these are sure to be a hit for everyone you, gluten-free or not!
Tips for doing this recipe with kids: These cookies are a pretty forgiving way for kids to first use a pastry bag. This recipe fills about 3-4 bags, so plenty for everyone. Teach them to push from the end (like toothpaste!) and keep the end twisted to prevent blow outs from the wrong direction. I love to embrace the mess and make these when we have friends over. The parents are always appreciative that I kept the mess at my house ? and the kids get to go home with a plate of delicious cookies!
I used a medium star tip (found in most sets) for the cookies shown.
Oh, and yes, I did try these with honey and they totally melted in my oven ?. We can make Meringue frosting that is GAPS legal, but I haven't had success with cookies yet. If you do, I'd love to hear in the comments.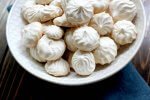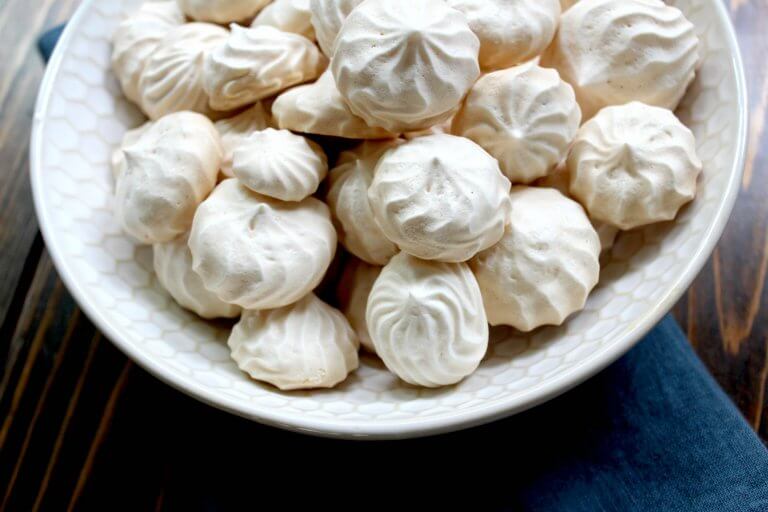 Simple Gluten-Free Vanilla Meringue Cookies
Print
Instructions
Preheat oven to 250* F

In a mixing bowl, use a whisk attachment if you have it and beat egg whites and cream of tartar until stiff peaks form.

Once eggs form stiff peaks, continue beating on medium-high as you add sugar gradually, taking 2 full minutes to add the 3/4 cup of sugar in a constant stream or 1 tablespoon at a time.

Add vanilla, sea salt and continue beating on high until mixture is glossy and almost glue-like in consistency, about 5 more minutes.

Scoop whipped egg white mixture into piping bag with a medium star tip, and pipe into cookie size of choice (1-1/2 inches is what the recipe is based on) about 1/2 inch apart. Cookies will not expand much when baked.

Bake for 40 minutes at 250* or until firm to touch and starting to become golden around the bottom edges. Then turn oven off, leaving door closed and cookies inside, for an additional hour.

Store in an airtight container for up to a week, or in the freezer for up to 6 months.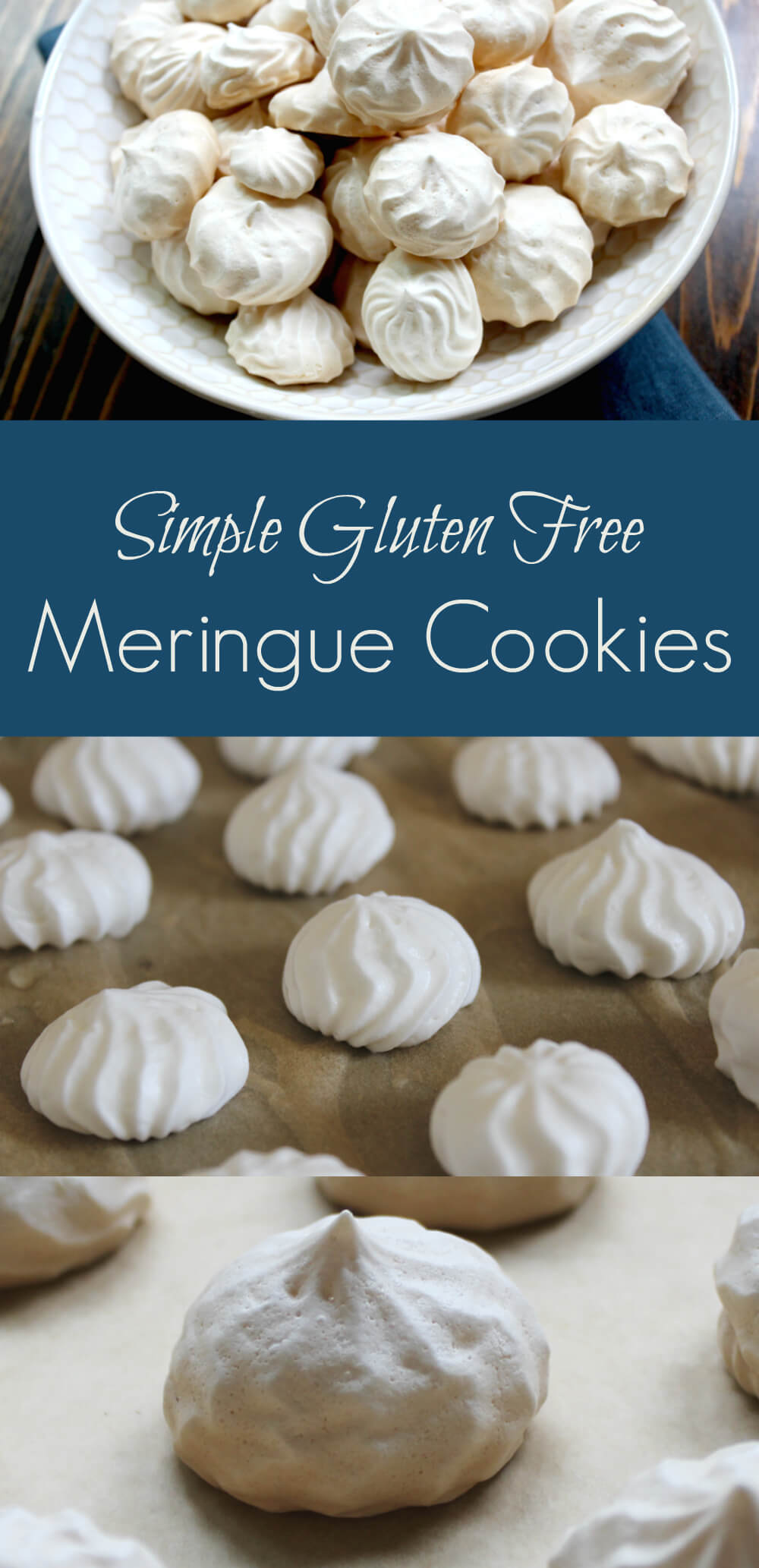 Please follow and like us: