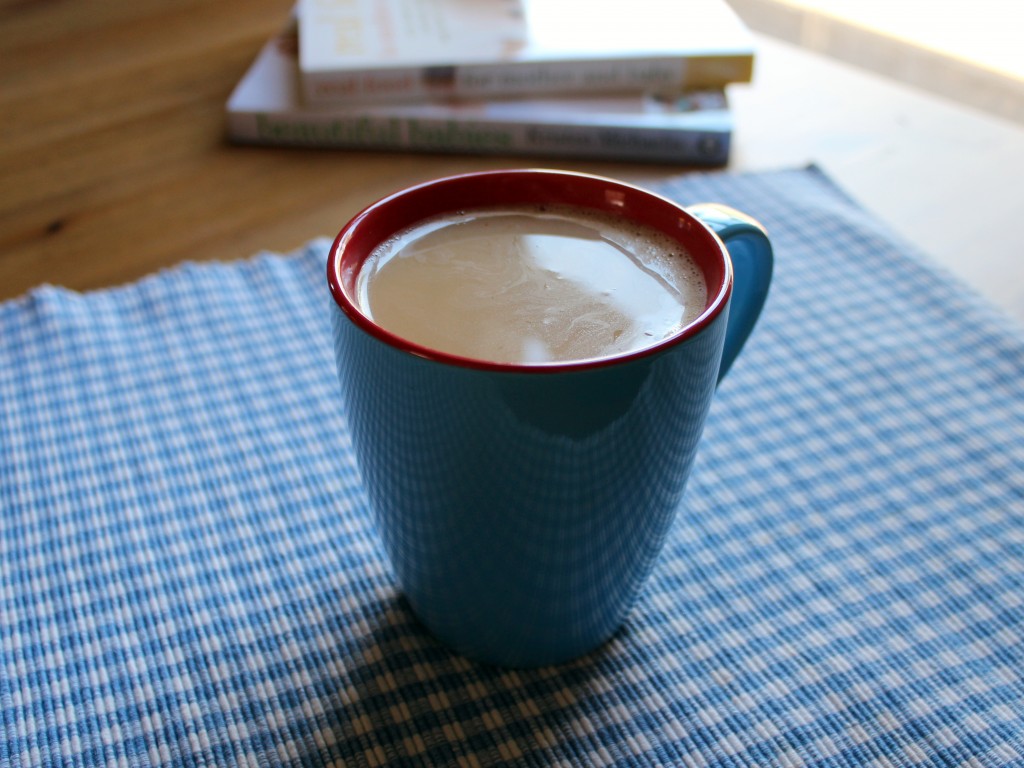 This is an excerpt of one of the longer daily research prompts in my new book The Empowered Mother.  
The ebook is a guide that talks about different topics 5 days a week for 42 weeks, to cover things step-by-step that you want to think about when welcoming a baby into your family.  
Such topics include traditional nutrition, gluten and inflammation, makeup, lotion, hair dye, pregnancy photo suggestions, pregnancy journal prompts, infant safety such as extended rear facing, flame retardants in sleepwear, introducing a baby to your family pets, and much more. 
The guide doesn't tell you what to do, but rather it quotes statistics or studies, prompts you to do further research on your own, talk to your family, and make decisions as they work in your particular family right now.
To learn more, sign up for the pregnancy newsletter here and be alerted every time I post on the topic, when the book is out, and any future sales and promotions!
Week 4, Wednesday
What drugs and supplements are safe during pregnancy?
Most medications and supplements have not been studied on pregnant women, and some have very severe side effects for the mom or baby.
This week, look up any medications you're on and decide what you feel comfortable using during pregnancy.
If you keep any medications or herbs around the house and use them at all (ie aspirin for a headache), look and see what you are comfortable using ahead of time.  It's hard to do through research in the heat of the moment.
Do you drink alcohol? Coffee? Now is the time to decide whether you are giving both or either up for the pregnancy
Did you know that many practitioners are moving away from insisting that pregnant women 'never drink a drop' of alcohol and instead are recommending less than 3-5 drinks a week be consumed? (source on the resources page)
Coffee- will it stunt your baby's growth? Interfere with mineral absorption? How significant is the increased risk misscarriage?
How do the risks of coffee and occasional alcohol use compare with the risks of stress or a fast food run twice a week? (hint: you won't find that in a study)
Tips for research:
Along with seeing what conventional websites say is safe and unsafe, it's good to know what a variety of sources say.
Conventional medicine tends to say 'absolutely no alternative medicine' while pregnant, but some treatments are safer than conventional medicine's solution to the problem. Look up specific case studies and real statistics associated with whatever you are considering using.
If something is correlated to problems with the baby, make sure that they separated the medication or treatment you are considering away from other variables such as drug use, a history of genetic problems, and prescription drug use.
Remember, anyone can write a blog or consider themselves a 'prenatal professional'. Before taking someone's word that a drug or supplement *is* safe during pregnancy, look for either long term (multiple generations) use in a culture, or long term studies.  Some things that have been used often in the homebirth community, but I do not personally use are Red Raspberry Leaf Tea before 36 weeks (can cause miscarriage), Cohash, and a variety of induction methods.
Google "medication/supplement name side effects pregnancy" (not in quotes) and read through the results.
Google "Safety in pregnancy medication/supplement name" (not in quotes)
Home tip: You may want to even use a sharpie and note across the bottle 'do not use while pregnant'  During the early stages of pregnancy it's common for women to occasionally forget that they are pregnant, and reach for something out of habit. The note will cause you to think twice.
"Why even risk it?"
This is a common stance for people to take when you say you are doing something 'counter culture' like drinking half an alcoholic beverage a week or drinking coffee every morning while pregnant.  Amusingly these same people will tell you to 'just relax, it's only a little' when you say you are keeping your toddler away from refined sugar, or not allowing any artificial nipples so that you avoid nipple confusion (see week 22, Wednesday).
Every mother needs to do what she is comfortable with for pregnancy, and this can even change from pregnancy to pregnancy if she has more than one child.  Some mothers don't mind keeping to a very clean diet during pregnancy and avoiding not only all medications, but all supplements and caffeine and alcohol as well.
We all take 'risks' every day.  Did you get in a car this morning? Did you visit the discount store or library, even though it's in a 'riskier' part of town? Did you enjoy some wedding cake at the last wedding you went to, despite the refined sugar involved? Do you skip daily recommended exercise?
Risks come everywhere, not just with pregnant women. There is a lot of judgment of women in general, and it's usually unwarranted.  Each mother can decide, within reason of course, what she's comfortable with.
That's why I'm writing this pregnancy guidebook, 42 Weeks to an Informed Pregnancy.  I want to empower families to make decisions that are best for their particular family, and not to just go along with what our modern culture has deemed 'safe' or 'unsafe'.  Sign up for the free newsletter to learn more here.
5 Delicious Keto FatBombs
Sign up to get my 5 Best Keto Fatbomb Recipes sent right to your inbox! Plus a bonus pizza recipe :)