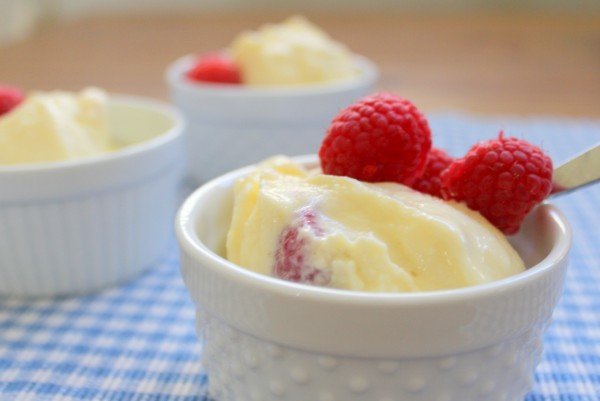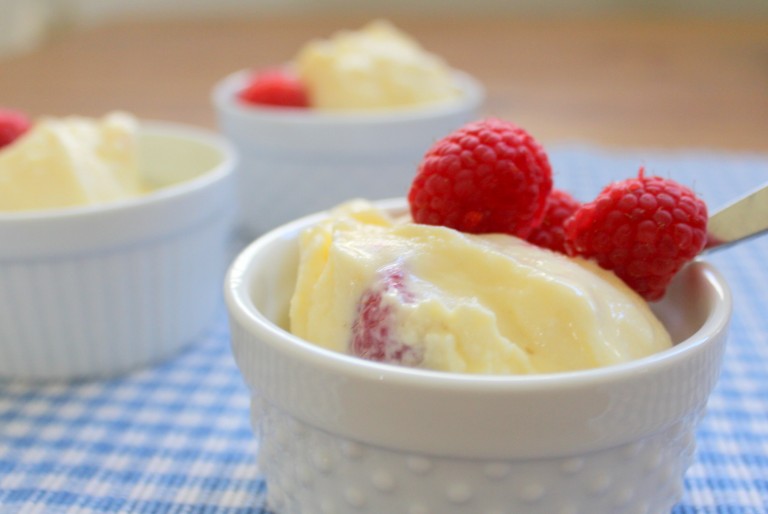 Creamy probiotic-rich yogurt is combined with nutrient-dense egg yolks, sweet honey, and pure vanilla for a nourishing treat that everyone can be involved in making.  While I prefer minimal equipment in the kitchen, an ice cream maker is something I value for all the fun and deliciousness of ice cream without the refined sugar.  Making ice cream is so easy that it's sure to become a lovely tradition in your home.
*Coconut milk (2 cans) can be used in place of the yogurt with excellent results for those who wish to.
Ingredients:
3 cups plain yogurt (recipe)
4 egg yolks
1/4 cup honey, or to taste (I like this honey, you'll need to run the jar under warm water if your weather has not yet made it liquid)
1 teaspoon real vanilla extract
1/2 cup raspberries
Special Equipment:
Ice Cream Maker (I use this one)
Directions:
Combine yogurt, egg yolks, honey, and vanilla.
Stir in raspberries.
Turn on ice cream maker.
Pour in yogurt mixture and allow ice cream maker to work for about 20 minutes.
Use a spoon or fork to get ice cream moving again if it stops before reaching desired consistency.
Serve immediately and enjoy!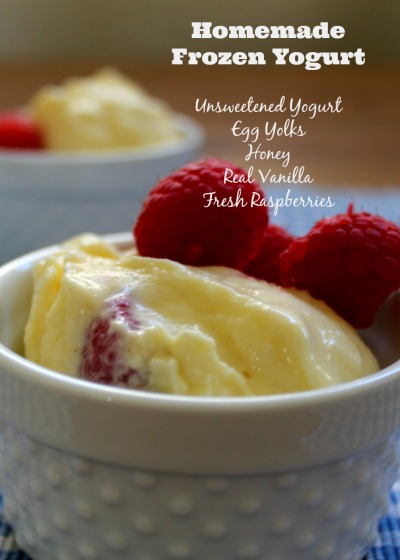 5 Delicious Keto FatBombs
Sign up to get my 5 Best Keto Fatbomb Recipes sent right to your inbox! Plus a bonus pizza recipe :)
Please follow and like us: