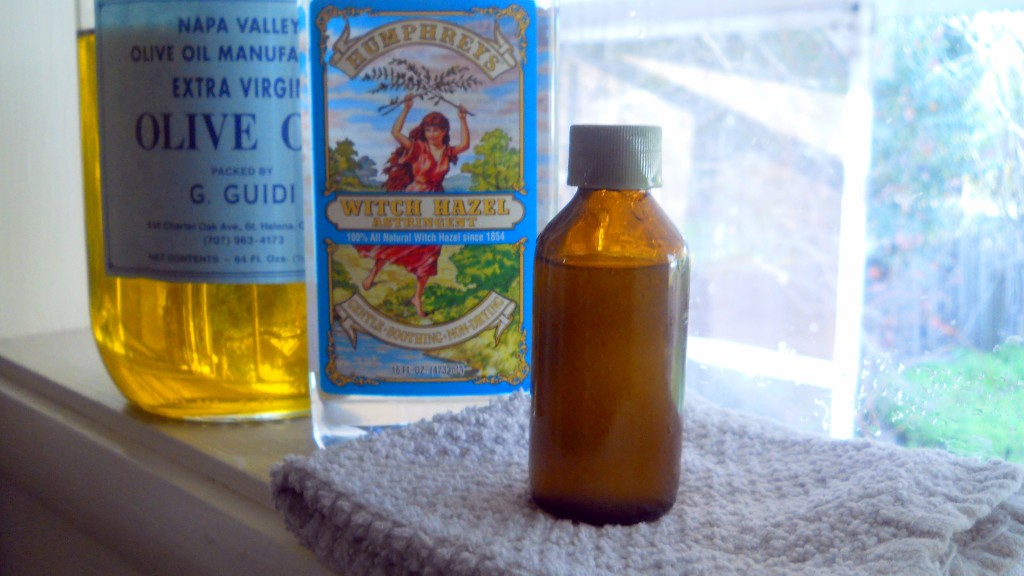 This eye makeup remover is just what I needed.  Prior to making this I would always think twice before applying mascara  because it was such a  pain to get off! I didn't want to use petroleum based products sold over the counter, since I don't want my skin absorbing those toxic ingredients.  And the natural stuff at the health food store was so pricey that I didn't want to take the chance that it might not work.
I saw this cheap and easy recipe when looking through Mommypotamus' DIY Organic Beauty e-book and tried it right away. Chances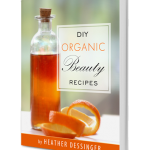 are you have the ingredients needed on hand too!  It's just witch hazel and olive oil.
Ingredients for Simple Natural Makeup Remover
2 ounces witch hazel (found in the pharmacy section of most health food or drug stores)
2 ounces olive oil
Directions for Simple Natural Makeup Remover
Combine the two ingredients in a clean glass bottle with a lid.  Shake gently to combine before using. To use, dab a bit on a cotton wash cloth or cotton ball, wipe over eyes, and then wipe again with a clean cotton ball or dry part of the wash cloth.
Check out more natural inexpensive do-it-yourself beauty recipes – click here!
5 Delicious Keto FatBombs
Sign up to get my 5 Best Keto Fatbomb Recipes sent right to your inbox! Plus a bonus pizza recipe :)