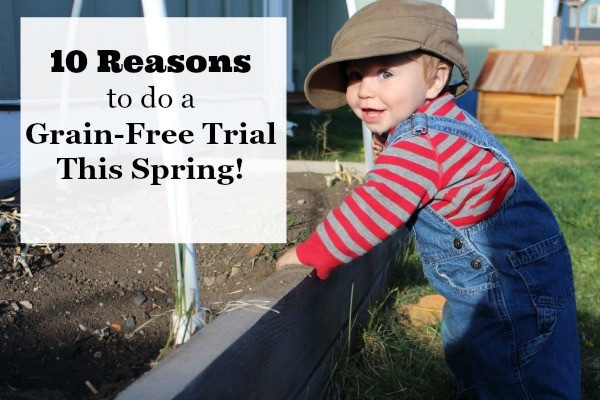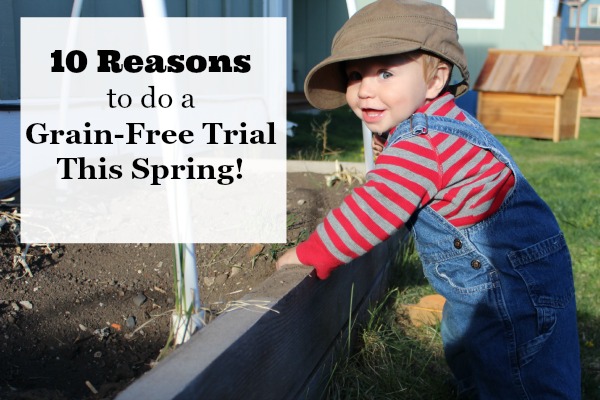 Have you had some chronic health problems like allergies, attention deficits, skin issues, digestive upset, or depression and thought going grain free (GAPS, SCD, etc) would help but are too overwhelmed to start?
Did you know you don't have to do a GAPS protocol for an entire two year period to see results? You can do a week trial, or a month, or whatever time period works for you, and while sticking to the basic 'rules' of being grain, starch, and sugar free is important to see results, it isn't necessary for everyone to do the juicing/broth protocol outlined in Gut and Psychology Syndrome
.
Eating grain free helps restore the normal functioning of the gut, which is related to your whole body's health- from your joint aches to skin issues to digestive function.
Here are 10 reasons why this summer presents the perfect opportunity to do a grain and sugar free trial:
1.  It's barbecuing weather!  Fire up the grill and cook some meat, grill veggies some veggies or fruit.  Shish kabobs (my recent fav recipe is here) are fun for everyone, and are an easy-to-take along lunch for the next day.  Barbecued burgers with guacamole are so good- who needs a bun?
2.  Fresh produce.  Loads of ripe fruit for drying, eating fresh, or freezing for smoothies.  Fresh garden produce is being harvested by the basket full, and there is lots of room for it on our plate when we eat primarily produce and protein.  For cost savings, eat a bunch of veggies with healthy fat (coconut oil is relatively inexpensive)
3.  Things to do! People to see! There's so much going on this summer that there are tons of distractions from what we can't eat while avoiding sugar/starch/grains.  In the winter we might want more bready comfort food in the long evenings, but summer days tend to be cram packed with activity so it's a perfect time to just pack a lunch and go do stuff.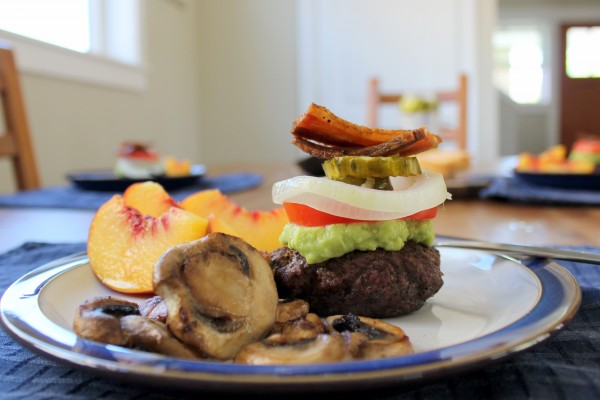 4.  Increased energy for the things you love: I have more energy when I'm completely avoiding grains and sugar. Part of this is because I find it easy to avoid sweets when I cut them out 100%, and I feel better when I avoid sugar.  Another reason for having more energy is that food prep is simplified so much without grains!
5. Smoothies! Smoothies are a GAPS-friendly summertime treat. (click here for some favorite smoothie recipes)
6.  Farmer's markets are an inspiration as they are full of GAPS friendly whole foods. From farm fresh eggs to veggies you hadn't thought to try until they showed up in abundance at the farmer's market, you'll be excited about all the seasonal foods that are grain free.
7.  Snacks on the run are simple– Check out the snacks section on my GAPS recipes page here. We don't depend on highly processed snacks in packages, but rather love homemade jerky, dried fruit, and fresh veggies.
8.  You'll know for sure whether going grain free is helpful to you- Sometimes I think we spend more time fretting and wondering than actually doing something productive about our health ;) After just a week or so of being grain free you should be able to see if it's working well for you, or not really at all.  It's not hard- cook some meat, eat some veggies, avoid any packaged foods since they are likely to contain 'illegal' ingredients.
9.  Get rid of seasonal allergies! Got the sneezes, runny nose, itchy eyes? Allergy season had just started when I decided to go grain-free for the season. My symptoms were completely gone within 48 hours.  I'll happily modify my diet in order to avoid the yuck of seasonal allergies. (read more about seasonal allergies and gut health here)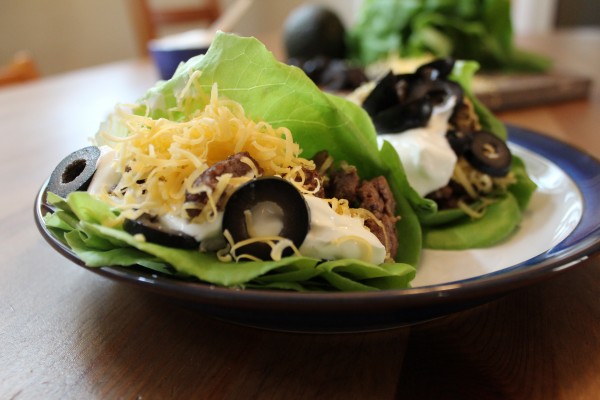 10. Look your best: This is an added bonus- I do appreciate the fact that my under eye circles are completely gone when I'm on GAPS, my skin is amazingly clear, and I tend to lose a few pounds in a healthy way.When we eat food that our body doesn't know what to do with, it often responds with an inflammatory response – increased blood volume (swelling) and increased blood flow to certain areas (allergic shiners- increased blood flow to the sinuses) to try to clear out the offending particles.
What do you think? Will you do a trial this summer? Just a week? Just a month?
What *can* you eat on GAPS? (lots of good stuff- click here for the overview!)
Want to try going grain free but need some direction? Sign up for Grain Free Meal Plans, to give you recipes and directions for what to make 3 meals a day, 7 days a week!
5 Delicious Keto FatBombs
Sign up to get my 5 Best Keto Fatbomb Recipes sent right to your inbox! Plus a bonus pizza recipe :)