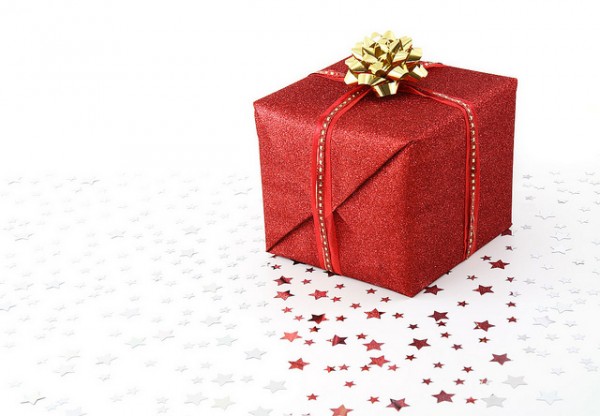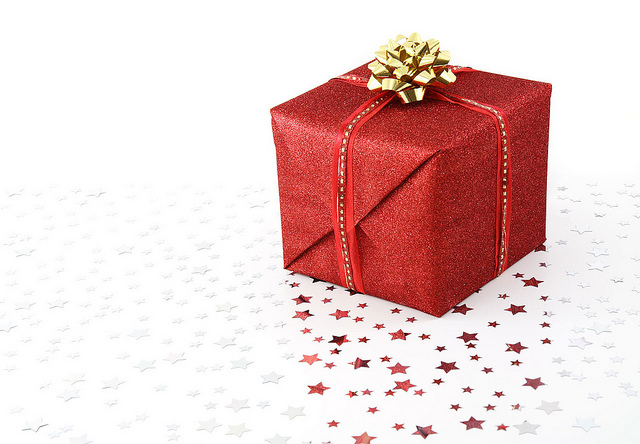 Road trips build family memories like no other vacation.  While adults enjoy the quickness of travel by air, many families with young children don't want to navigate connecting flights, airport delays, missing flights due to unforeseen circumstances, and renting a car once they get to their destination.  I've found it is usually easier to just pack what we need and drive our own car – no security checks, carseats are transported with us, and we can be flexible to leave when the baby wakes up unexpectedly at 5 the morning of departure… or a few hours later if it's one of those mornings and everything that can go wrong, does.
Our family loves road trips. We do many short day trips in the summer to explore the state, and a few longer trips during the year where we stay in hotels (tip: always choose hotels with indoor pools to wear out restless little travelers before bed, and again before leaving in the morning!).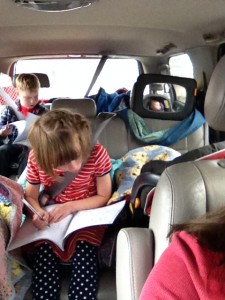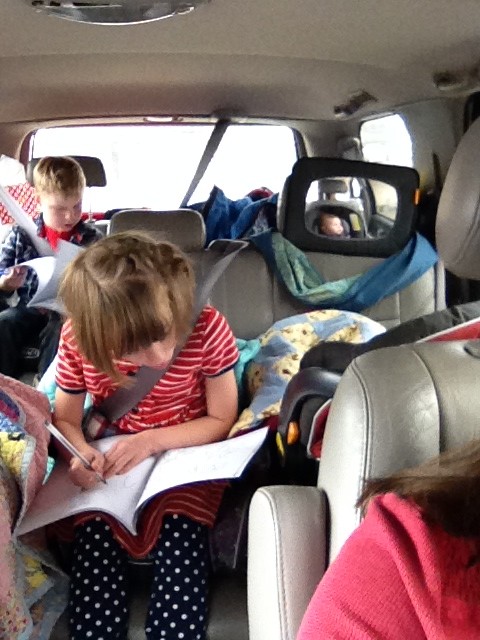 Packing surprises for the kids keeps toys fresh and gives them something to look forward to.  I use the state lines that we cross over as the time to give them out.
If you have a family visiting you for a gift-giving holiday like Christmas, a few of these presents wrapped under the tree or in stockings will make the holiday continue through the drive home.  Or for parents looking for ways to entertain the kids in the back seat over October or Spring Break – these are for you :)
1.  Magnetic scenes in tin cases – we have the Cars and Trucks magnet scene, there are also farm and princess sets as well.  These pack right in their tin, which the magnets stick to.  They provide fun on the kitchen fridge of the house you're visiting, and your own back home. This is used by my toddler most often right now, but the older kids enjoy it as well.  The size is ideal for lap play, other magnet scenes are too big and either approach the child's neighbor in the car or slides off their lap and causes frustration.
2.  An atlas with the route that you're taking hilighted so the child can follow along.  You can print your route from Google Maps and help them to see where you're going and follow along with a hilighter.
3.  A Kindle Fire with Headphones.  Kindles are coming down in price, and the aps are pretty cheap.  The new ones take pictures as well, which is great for kids documenting family vacations without needing a camera. See the apps that we use here.
Tip: Bring these electronic toys out once everyone starts getting restless rather than letting them play with them right away; the novelty will give us another hour or more before we need to stop – and when you're on a long road trip, you know how much longer it takes if you don't postpone those rest stops!
4.  Magnadoodles are your favorite from childhood and they soon can be your child's too!  These are ideal because the pen is tethered to the board, and it can be used over and over again.  Tic-tac-to, doodling, and even math can be fun on a magnadoodle.
5.  Toy cars or tractors.  Vroom vrooming all over the back seat, matchbox cars and tractors are always a hit. For some reason new ones are always more fascinating than the other 87 they have at home.
6.  Binoculars. Kids can play the license plate game long-distance, spy on farm animals far away, and look for what's coming up next.
7.  Loop Looms are lap-sized, which is perfect for the car.  And the little stretchy loops make for great fun when shot at your siblings ;) It's a fine line between distracted-driving chaos in the back seat and memories that will be cherished for decades to come, isn't it?
8.  For kids past preschool, grown-up coloring books and colored pencils pass time in the car and produce pictures worthy of hanging on the wall.
9. I Spy and Waldo books are perfect for family challenges.
10.  Flashlights are fascinating for kids. If you're not planning on driving at night (flashlights at night can be distracting for the driver) you may be surprised at how much mileage you can get out of a few AA batteries in a small flashlight.
11. Etch-a-sketchs are a fun challenge that reinforces different areas of the brain than regular drawing.  Watch your math-minded child as she spends an exorbitant amount of time getting her picture just right!
12.  Travel bingo, mad libs, and other car games encourage reading in early readers and cooperation between siblings.  The license plate bingo encourages them to look out the window – something that I see kids doing less and less as they rely on electronics to entertain them within the car.
A few other little things that are fun:
Other gift guides: