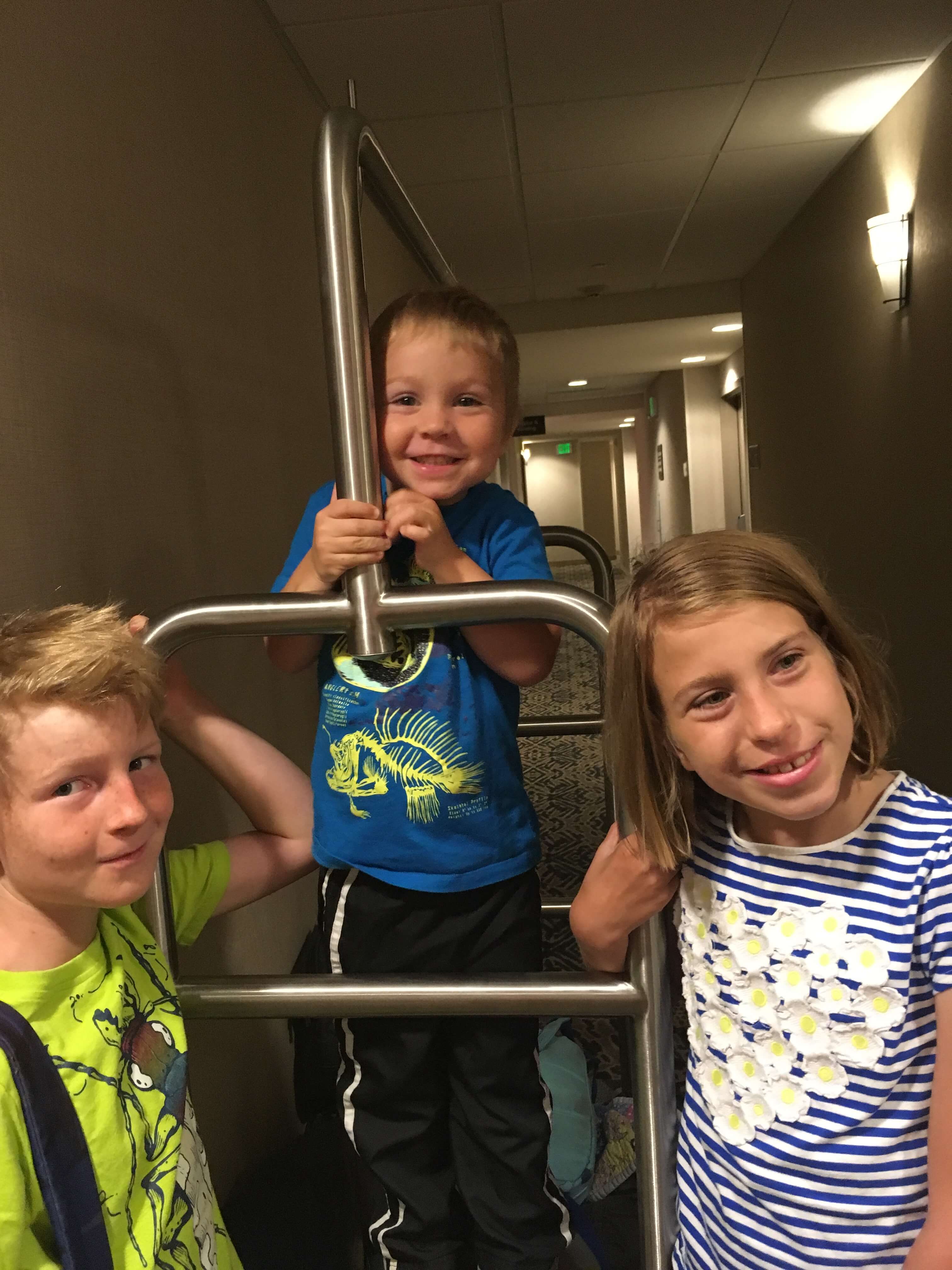 As I mentioned recently in a newsletter, I've once again been reminded that my children do much better emotionally and physically when they eat 'clean'.  Eating clean looks different for everyone, but in our family it means absolutely no artificial colors or flavors, a focus on protein and produce, and limiting grains to one serving a day.
In the past, summer has derailed our clean-eating intentions.  Swinging by the frozen yogurt store with out-of-town guests who don't understand why I don't want them to have the lime green frozen yogurt or gummy bears as toppings.  Hitting the drive through when road construction put us on the road long after I thought we'd be to our destination.  Summer camps that don't understand my views on candy and why I don't want them to have 'treats' every day.
This post is focused on hotels and gluten-free food, if you'd like to see keto/GAPS food and camping, click here!
This year I've found 3 tricks to eating clean no matter what we're doing.
This doesn't mean that we're not having fun, it just means that I gently shifted focus just a little bit, and the results are healthy children who can better enjoy summer activities because they feel well. 
Prioritize Spending Towards Activities, not Food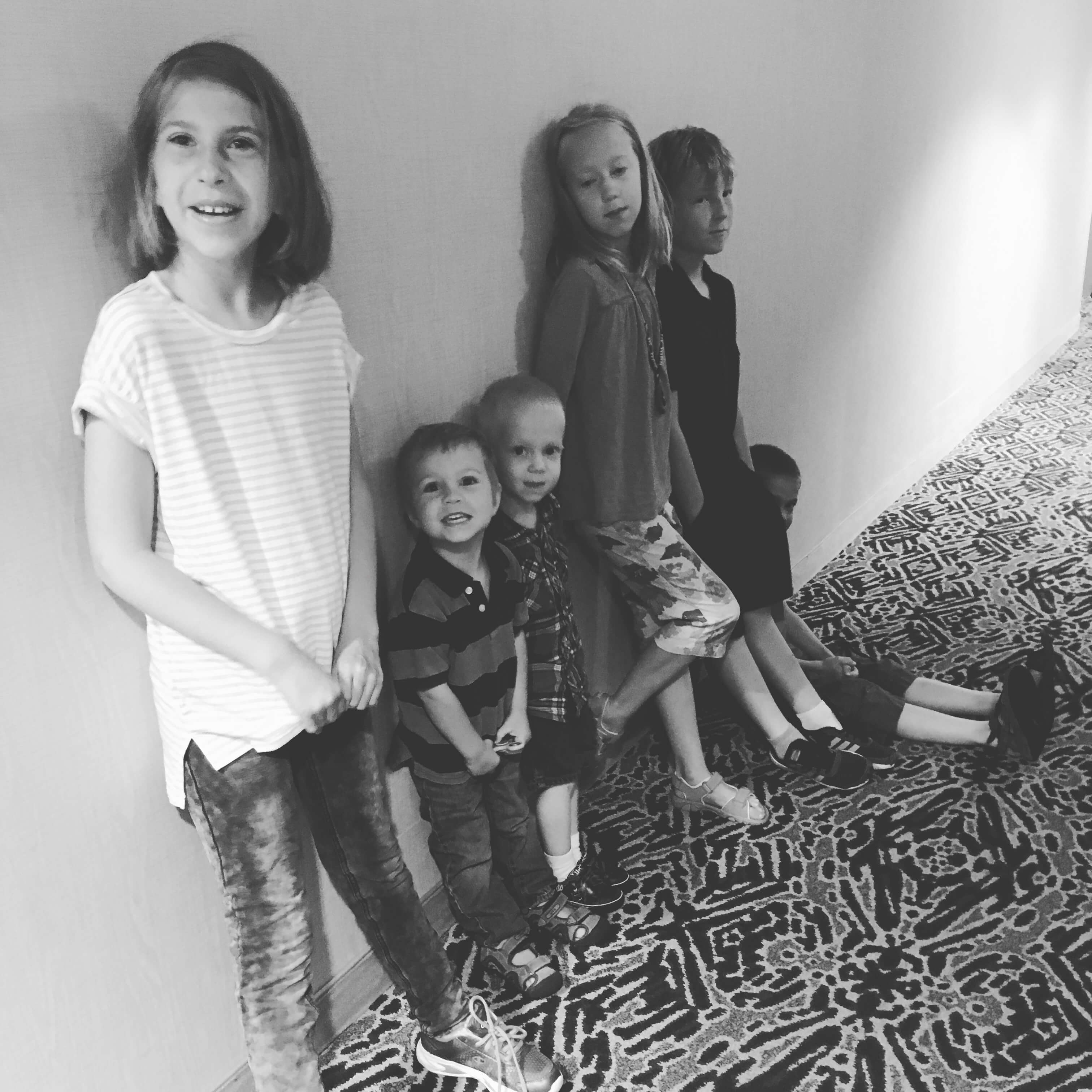 This past weekend Rachel from Nourishing Minimalism and I went to a blogging conference in Idaho.  We drove from Montana, and brought half of her children and all of mine, plus her amazing sister to help out.
I solo-travel often with my children.  I normally comparison shop and choose low prices for things like clothing, lessons, and recreational gear, but when I choose a hotel I spend a little more.  Having a hotel with a fun, clean, child-friendly pool in a safe part of town where I felt comfortable leading 6 young children to nearby parks, makes the trip fun.
So fun, in fact, that the kids were eager to eat their shredded chicken, cucumber slices, cheese rounds, meat, and eggs so that they could get on to the next activity.
When we stay in a questionable part of town or a hotel that isn't as family-friendly, it is more likely that we will make going out to eat into the main focus for the trip.
When going out to eat is the main focus, there is more of a chance that we'll compromise more since 'it's vacation' and 'it's a treat'.
This isn't only true for hotels.  If we decide to go camping last minute, and the only spots left are in the campgrounds that are away from water, and on a dusty road with mosquitos we'll be looking more for 'fun' in food than if we reserved a water-front campsite in January where we look forward to paddle boarding, fishing, and skipping rocks.
Plan Ahead so Healthy Choices are Easier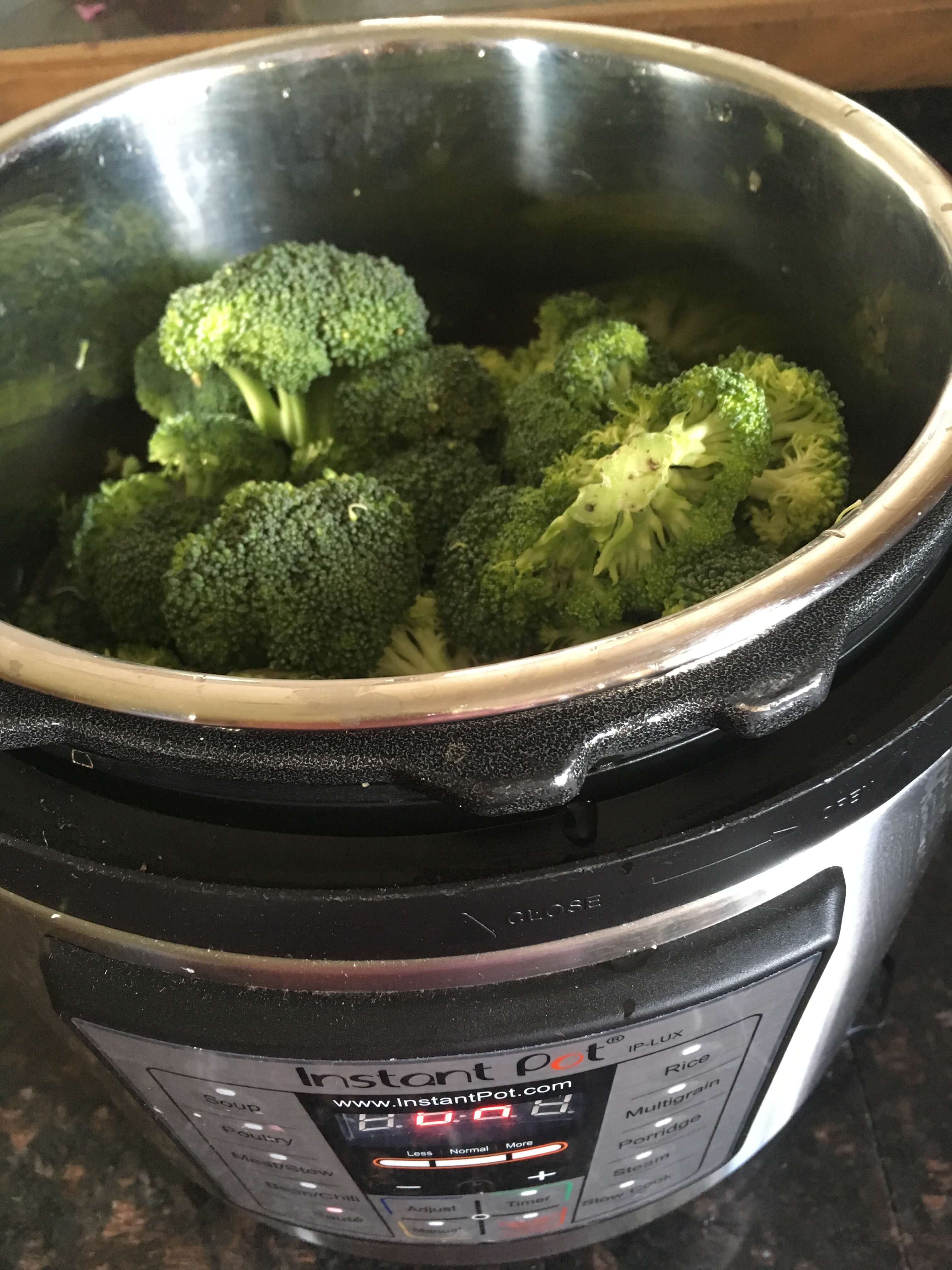 Planning doesn't have to be difficult.  We brought the Instant Pot so that we could cook food if we ended up needing to get more from the grocery store.  With the saute, slow-cook, and pressure cook settings you can do anything from scramble eggs to make a soup with loads of veggies to cook boneless skinless chicken to shred.
We also planned to eat a variety of the same thing every night.  For us, everyone likes Mexican food so we did a variety of taco bowls each night.  We also did a cheese/meat/fruit/veggie finger food for lunch each day.
Storing cooked meat is easier than raw, so we brought pre-shredded chicken just like I have in the Sweet Potatoes Class here.
Food that we brought last weekend:
Pre cooked and shredded chicken mixed with salsa
Lettuce for taco salad
Shredded cheese
Sour cream
Organic corn chips
String cheese
Organic Salami
Cut up and pre-cooked Chicken and Apple Sausage
Sliced cucumbers
Apples
Peaches
Hotel breakfasts can be hit-and-miss, but again, preparing ahead of time helps.
In this case, I prepped the kids that I would be making their plates down at the hotel lobby, and they would not be eating all the food down there because it would make them sick.  Other people would be eating other foods, because their particular bodies could handle the food.  But our bodies can't, so we choose specific things to eat so we can feel good.
They were able to eat scrambled eggs, some of the sausage, oatmeal with raisins, milk, and fresh fruit.
A quick setup of expectations can help prevent arguments and meltdowns.
Non-Food Treats
Have non-food treats and activities to, once again, occupy the kids without food. We all had a good time doing Perler Beads.  This is a good hotel craft despite the zillion pieces because there usually is an iron in the room.
To keep kids interested on long car trips, it's our tradition to give a small toy or activity gift whenever we cross state lines.  
And because I usually am not one to indulge in trends (they are welcome to spend their own money on them!) a surprise in the car of a fidget spinner and a morale booster half way through the trip of 5 Pokemon Cards were quite the hit among our children.

When You Have Cravings, Get Creative
In my book, 30 Days Grain Free, we have a whole chapter on Cravings Busters.  Trying to eat perfectly without taking life into account usually backfires with a trip to the convenience store buying junk food.  Junk food that doesn't taste nearly as good as you thought it would and makes you feel worse than you thought it would. That kind of junk food ?
There are whole foods that are delicious and a treat, but aren't going to wreck your health.  Bringing some of these along on vacation helps if you need a distraction in the car, on a rainy day, when something isn't going as planned, or when your body just insists on a sweet and chewy, or salty and crunchy treat.

Build Memories
I'm happy that with just a little bit of shifting how we plan road trips, and changing our priorities of where we're putting our money we are able to build fun memories as a family without having to pay a price with our health.
5 Delicious Keto FatBombs
Sign up to get my 5 Best Keto Fatbomb Recipes sent right to your inbox! Plus a bonus pizza recipe :)
Please follow and like us: