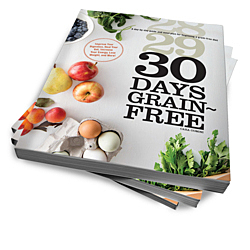 I want to introduce you to 30 Days Grain-Free!  It is a paperback book that you can look through while relaxing on the couch as the day winds down, packed with appetizing photos, step-by-step instructions, recipes for every day, tips for staying on track, and encouragement to keep your spirits up while your health problems go down.
And if that wasn't enough, it's on sale right now! (click here to check it out).

What is included in 30 Days Grain-Free?
(click on the sample pages below to make them bigger)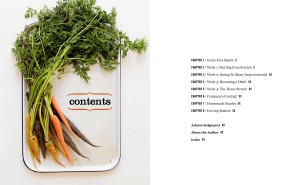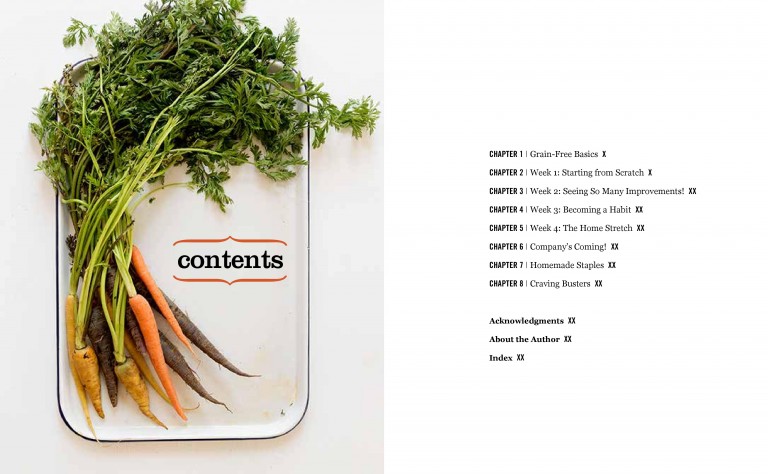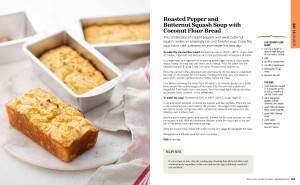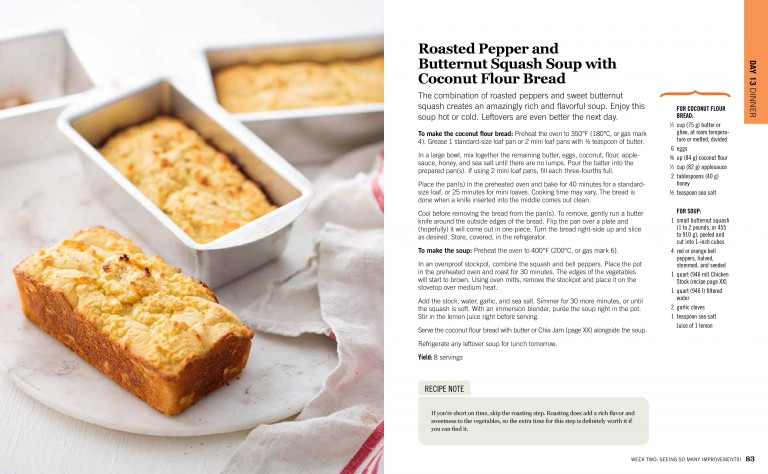 Everything you need to get started eating grain-free.
Eight years ago I started just where many of you are starting- I was familiar with eating healthy, but for the most part we still ate the standard American diet of meals that were centered around bread, 'occasional' candy (which turned out to be daily candy), pop that filled the bottom shelf of our grocery cart every week, and trips through the drive through window or deliveries from the pizza place more often than I'd like to admit.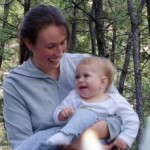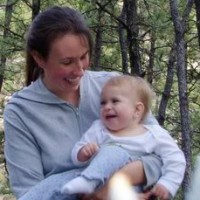 Due to my daughter's health challenges, a significant change needed to be made. I was beyond intimidated at first, but then I realized… It's just food. A grain-free diet helped her so much, and, in fact helped our whole family so much, that we have kept up eating like this after the initial switch 7 years ago.
In 30 Days Grain-Free there are delicious recipes that you can make without weird ingredients, and that can be made with active children underfoot.  Tips and notes are provided to make sure you have all the information you need to make every day a success.
Recipes are suitable for the Gut and Psychology Syndrome Diet, the Specific Carbohydrate, are 100% gluten free, are made with whole real food, and are either dairy-free or provide easy alternatives to omit dairy.
Grocery lists help you along every week, and a recipe index helps you find your favorites again and again.  Colorful pictures make you excited to make those health changes that you know you need, but haven't done yet. The format is so easy to use, going day-by-day through the book, it will be an invaluable resource as you transition to a grain-free diet.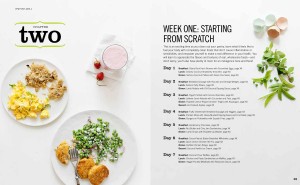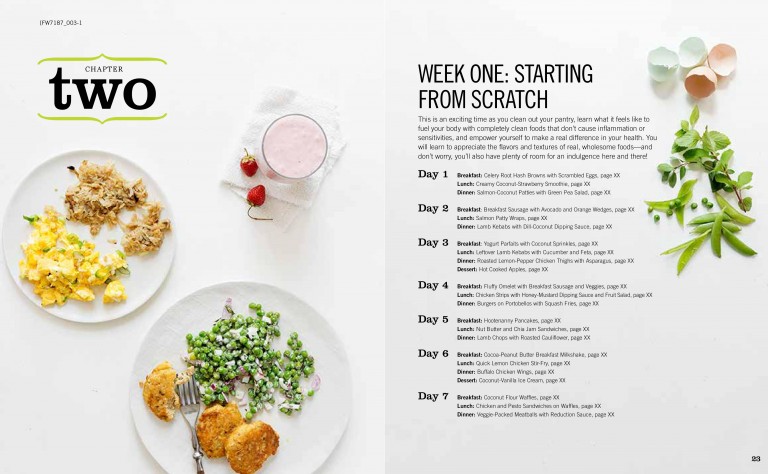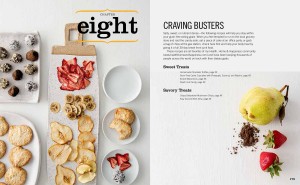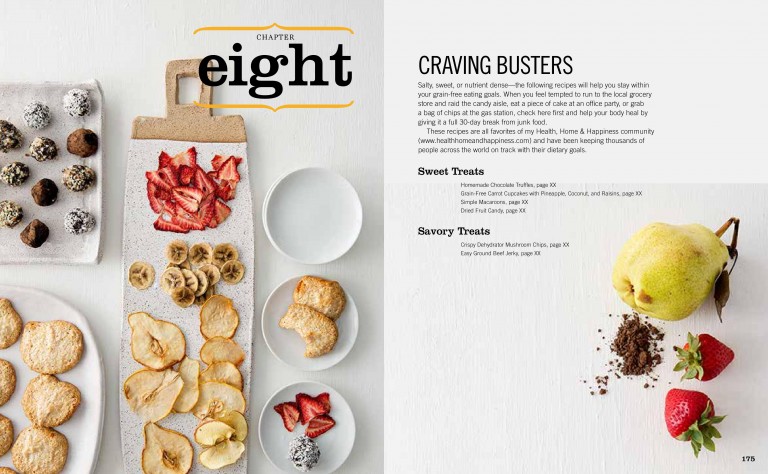 Chapters include an overview of why you would want to go grain-free, and some helpful notes for navigating the grocery store on your new eating plan. What follows is 4 weeks with a custom-made menu that is perfect for your changing microbiome and taste buds.
I didn't forget about cravings either- sweet, savory, crunchy, chewy- we have a chapter at the end that you can refer to whenever a craving strikes. But by the end of the 2nd week, you will be shocked at how much your cravings have subsided!
One more thing that can trip people up is having company over. To help you navigate that we included a 3-day menu suggestion for foods that fit with your new grain-free diet, but are company friendly – they won't even realize that they're missing the grains!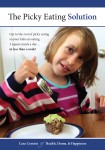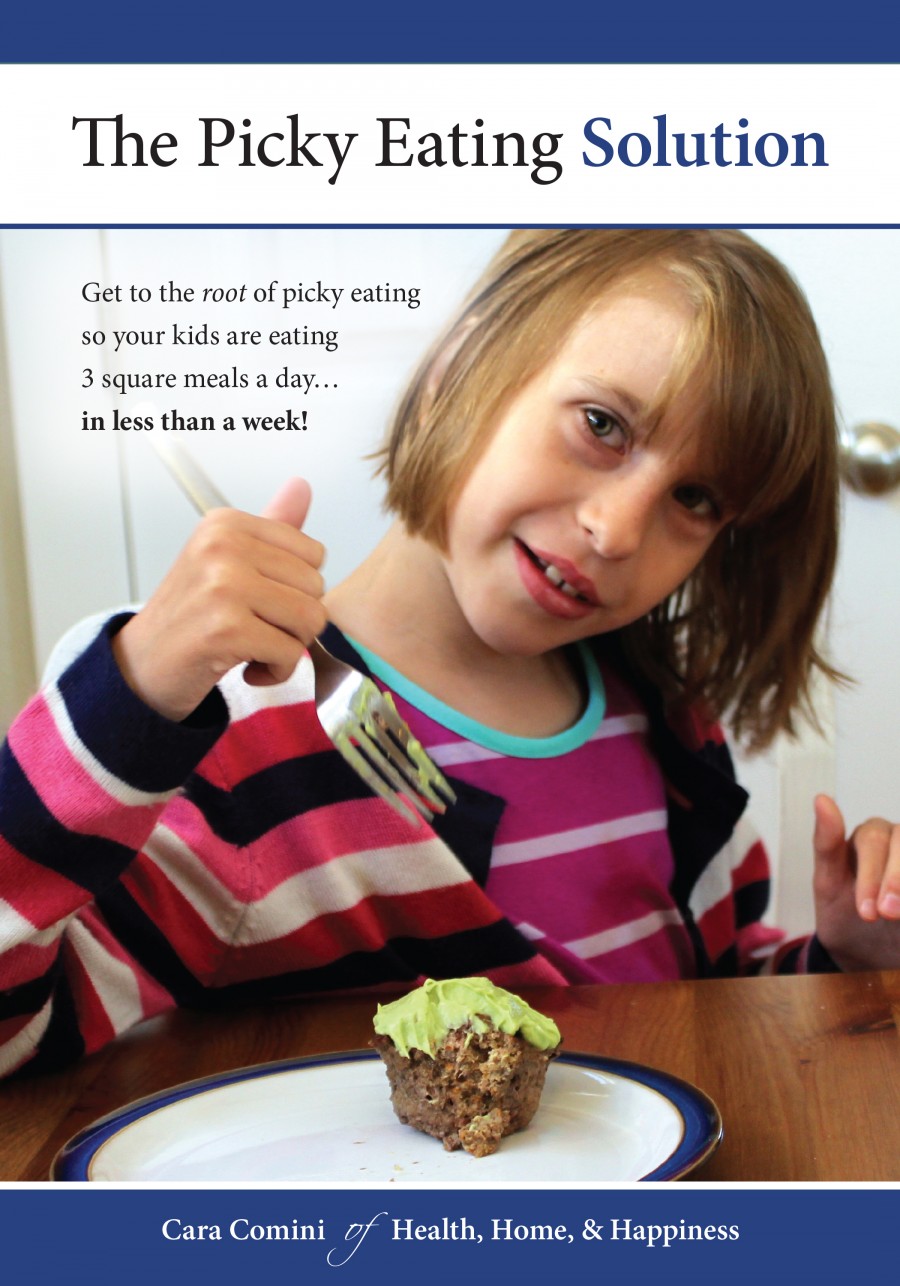 Questions about getting your kids to eat like this? Click here to see how you can get access to The Picky Eating Solution with your presale purchase. 
Order now- it's a super low price while it's on pre-sale (ships August 1st!)