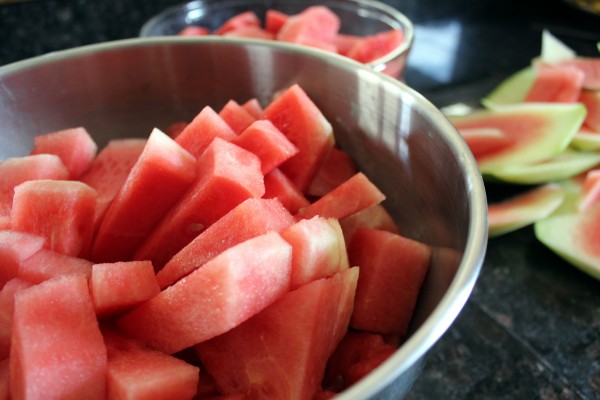 How are you cutting up a watermelon? By slicing in half, then wedges, then cutting the rind off each wedge?
I recently learned this super easy way to peel a watermelon, and now we're having this summer treat WAY more often!
The kids always wanted me to cut up watermelons before, but we only would do a few a summer because it was sticky and time consuming. With this new method I go from a whole watermelon to two bowls full of bite-sized pieces and a cleaned off countertop in under 10 minutes. It's our new favorite food to bring to friends' houses – it's this easy!
See how I do it below: