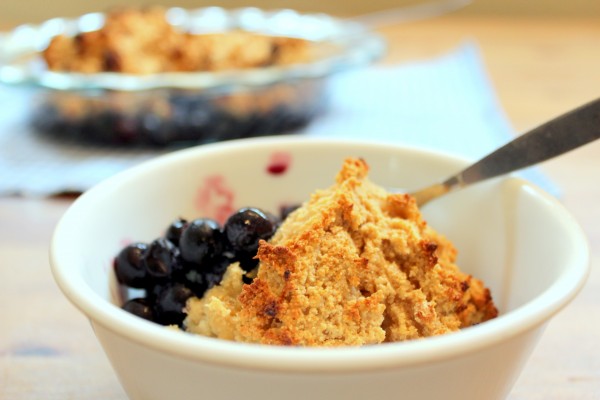 Berry Cobbler
Berry cobbler is simple to put together, yet fills the house with an appetizing aroma of berries and pastry as it cooks.  This variation uses SCD and GAPS-legal almond flour. 
Ingredients:
4 cups berries, frozen or fresh
1 tablespoon honey or date paste
2 tablespoons coconut oil or butter (optional)
2 cups crispy nuts
2 tablespoons butter, ghee or coconut oil
¼ cup honey or date paste
1 egg (optional)
Directions:
Preheat oven to 375 degrees Fahrenheit. Place berries in a pie pan and top with honey and optional fat. In a food processor, pulse crispy nuts to chop into a coarse flour. Add fat, honey and optional egg and whir until thoroughly mixed. Spread this mixture on top of the berries evenly. Bake uncovered 30-45 minutes or until the berries are soft and bubbly and the topping is well cooked.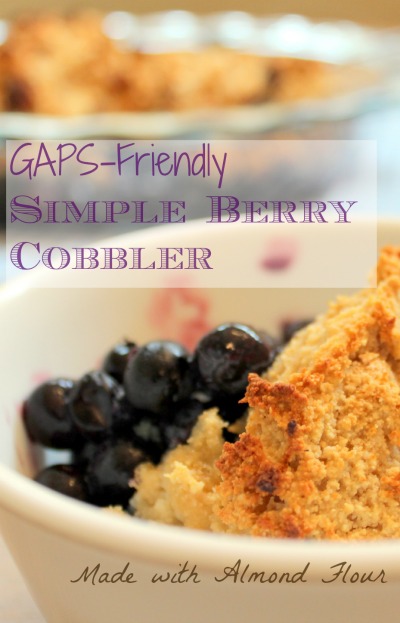 21 Easy and Delicious Grain-Free Meals
Curious about eating grain-free? I want to show you how easy and delicious it can be!
Try our best-selling meal plans... for free!
Just enter your information and I'll email it to you right away.