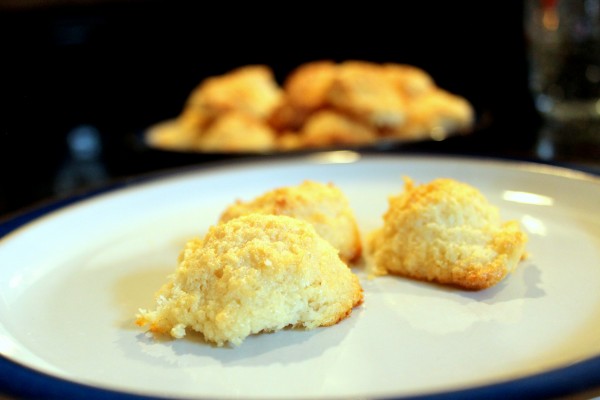 Simply sweetened with honey, these coconut macaroons are quick to whip up with ingredients you most likely have on hand already in your kitchen.  They travel well in lunchboxes, and are gluten and grain-free, also GAPS compliant, for those who need allergen-friendly treats.
Best of all, they are delicious! If you like coconut, you'll love these cookies!
Equipment Used:
Recipe: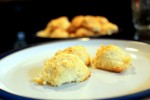 Coconut Macaroons Sweetened with Honey
Chewy or crispy, depending on how long they bake, these sweet coconut cookies are delicious!
Print
Instructions
Preheat oven to 250 degrees F. Line cookie sheet with parchment paper.

In saucepan over medium-high heat, heat honey until it boils, then turn down the heat and continue to simmer for 5 minutes. This candies the honey, which will help your macaroons to hold their shape without adding a stabilizer to the eggs.

As the honey is boiling, beat egg whites until almost stiff peaks form. Add salt.

Slowly pour in hot honey into the whipped eggs with the mixer still running.

Fold in the shredded coconut with a spatula until it's thoroughly mixed. Be gentle, you don't want to deflate the eggs.

Using a large cookie scoop or tablespoon, scoop the mixture onto the prepared cookie sheets spacing about 1 inch apart.

Bake for 30-40 minutes, depending on cookie size, until golden on the outside.

Remove with a thin spatula and cool completely. The cookies will continue to harden and dry as they cool.