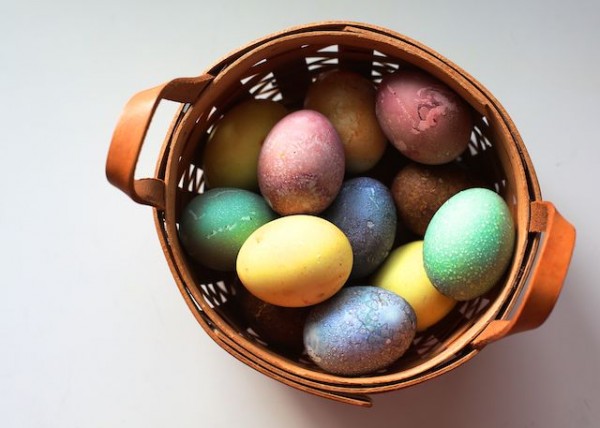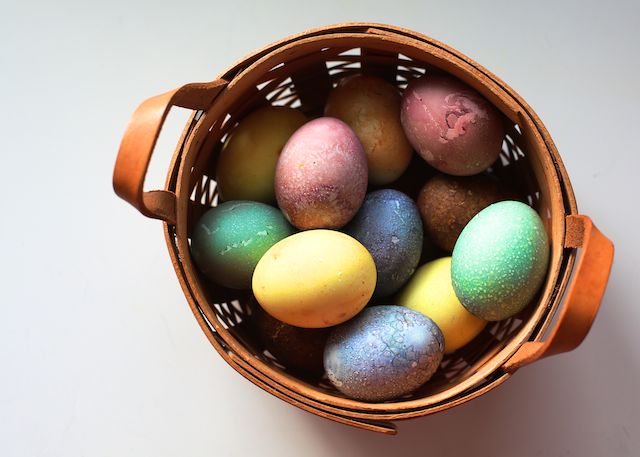 Discovering natural ways to dye the eggs has added an extra fun element to the whole spring tradition. Not only is the process easy and chemical free, but is a great science project that my older kids thoroughly enjoyed.
We used the dyes to test hypotheses with our experiment – my kids were sure the purple cabbage we chopped up and boiled in water and vinegar for 20 minutes would produce purple eggs, but when bluish-green eggs emerged from the dye they were surprised and excited to record their results.
Making the dye may sound intimidating but it is very simple. To start out you just need a sauce pan, a quart of water, and 2 tablespoons of vinegar. Then choose a color from the recipe below. Parents with very young children may just want to do one or two colors at a time. Remember for littles it's more about the process than the result.
Natural Egg Dye
By guest contributor Christa Forsythe
Per color:
1 quart boiling water
2 tablespoons vinegar
Red: 3 tablespoons chili powder
Yellow: 3 tablespoons turmeric
Blue: ¾ of a head of purple cabbage, chopped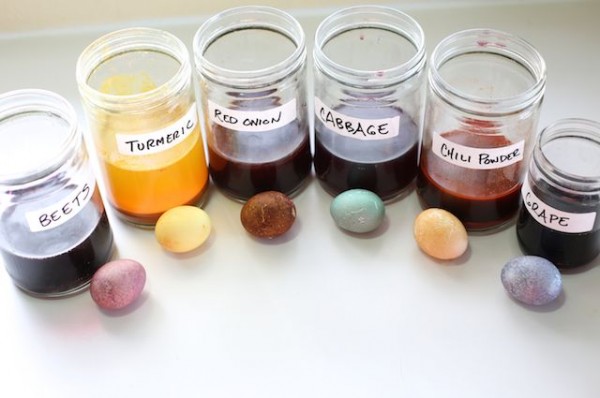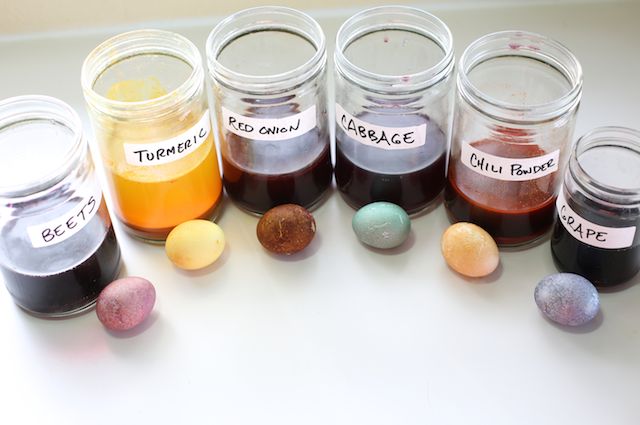 Simmer water, vinegar, and addition for dye for 20 minutes. Pour it over 3-4 eggs in a bowl and allow to steep 20 minutes-1 hour, turning to distribute color evenly.  Longer steeping will result in deeper color.