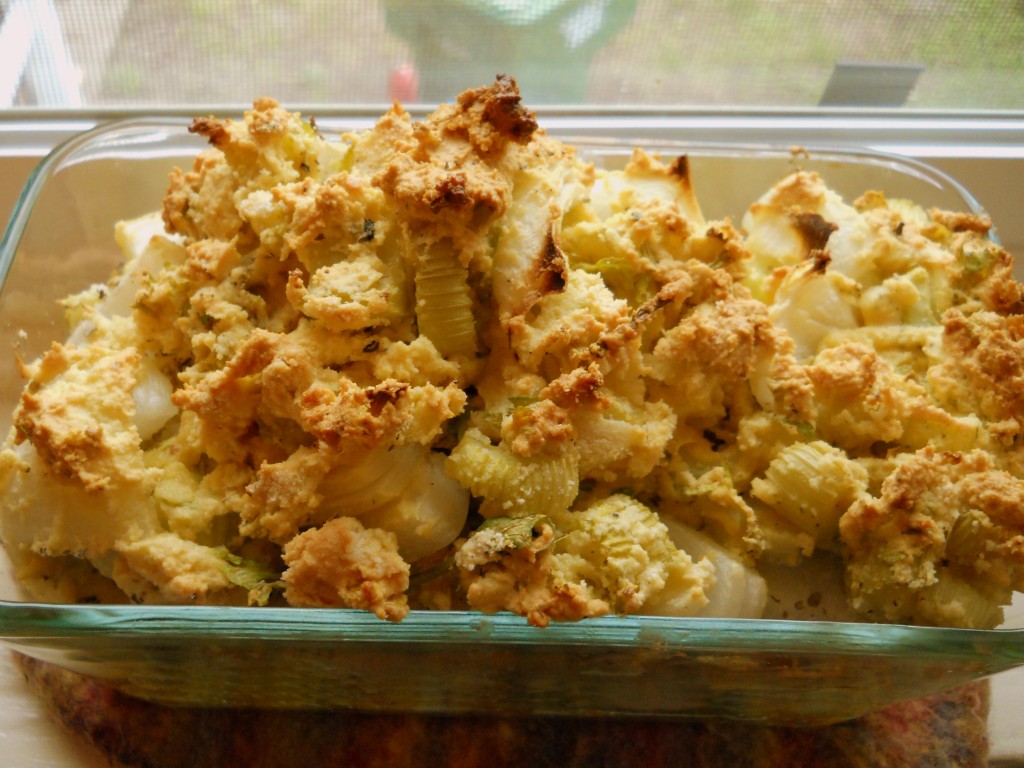 GAPS Friendly Stuffing for Thanksgiving
I love this stuffing, we often eat it as a side dish aside from the holidays too. Add mushrooms, pecans, or other favorite additions as well for variety. My son is hit and miss with vegetables besides peas, but he loves this and it's loaded with celery and onion.
Ingredients:
4 cups yellow onion, peeled and coarsely chopped
4 cups celery, de-strung and coarsely chopped
2 cups almond flour
2 large eggs
4-6 tablespoons poultry seasoning
2 teaspoons baking soda
Butter, ghee, or tallow, to grease
Directions:
Grease two loaf pans (or a bundt pan) and line them with parchment paper.
Place onion and celery in a large bowl.
In another bowl, combine baking soda, almond flour and poultry seasoning. Add to onion and celery and toss to mix. Stir in the eggs.
If desired, you can add another egg and use a food processor to combine all of the ingredients. This will create more of a bread texture, not a classic Thanksgiving dressing texture.
Pour dressing into the pans. Bake for one hour (you can bake it alongside the turkey for the last hour that the turkey is roasting).
This is from the Holiday Grain Free Meal Plans. Find recipes for all your holiday, barbecue, and party needs all in one place!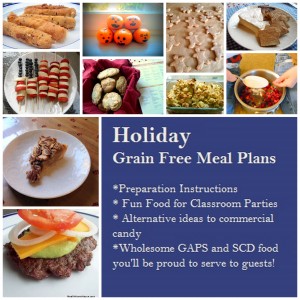 Please follow and like us: