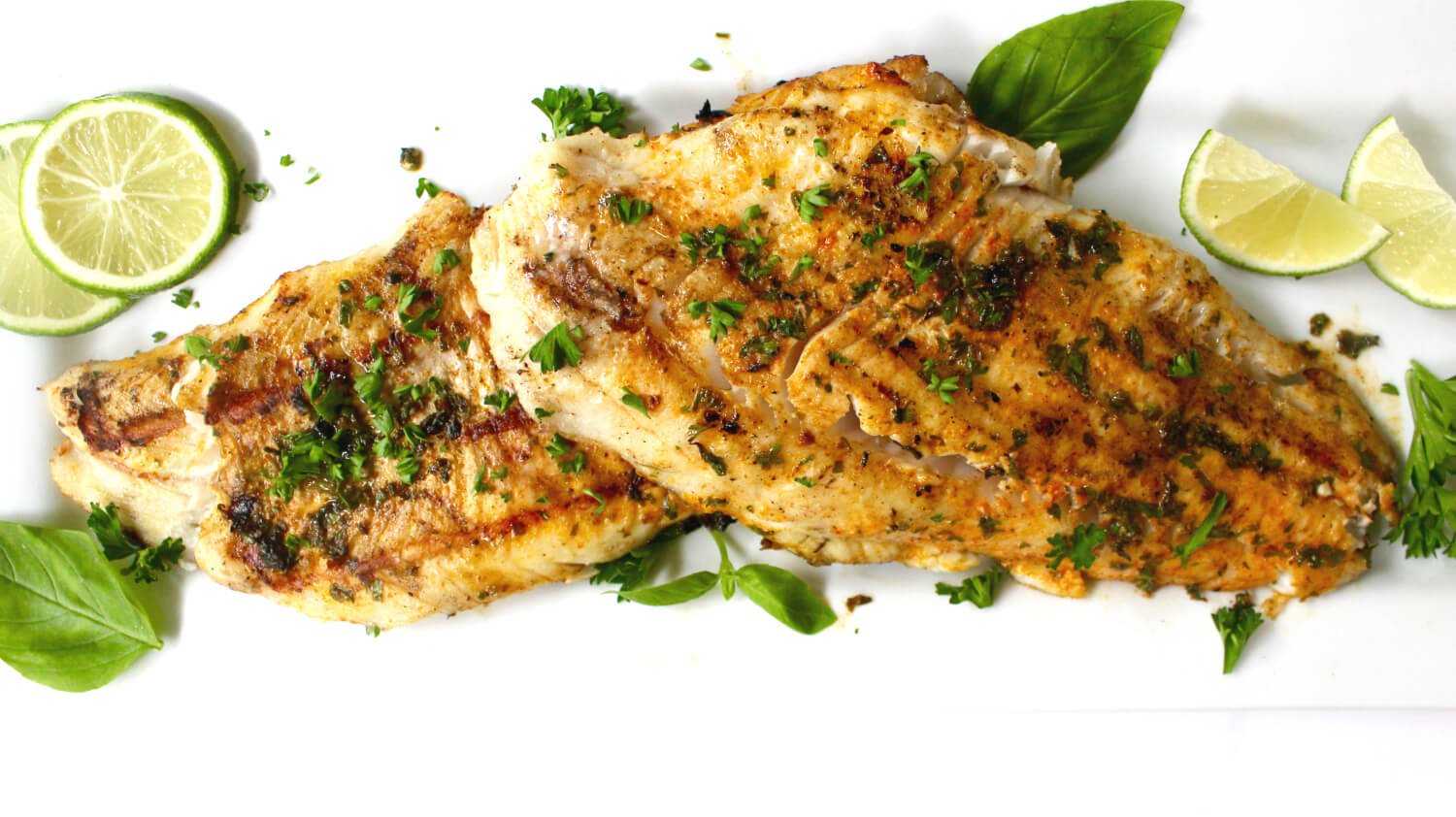 Found in the northern United States and Canada, Walleye is a delicious freshwater fish that is a favorite of many fishermen.  Walleye is caught in the winter (ice fishing) and in the warm months.  It favors dark and choppy conditions, making both night fishing and windy weather known as 'walleye chop' favorable fishing conditions.
Here in Montana, I learned early on that those who fish and hunt are often happy to share when they get a big elk, more deer than they need, or a fishing weekend went better than planned.  This walleye came in the form of fillets from an early spring fishing trip.




Lake-to-Table
If your walleye is coming to you whole, you can watch videos to learn how to fillet it.  Filleting should remove most of the bones, but give it a quick check and pull out any lingering bones with needle nosed pliers.  You also can remove them after cooking, they'll be easier to remove then but it is nicer to sit down to a boneless meal.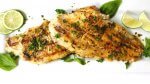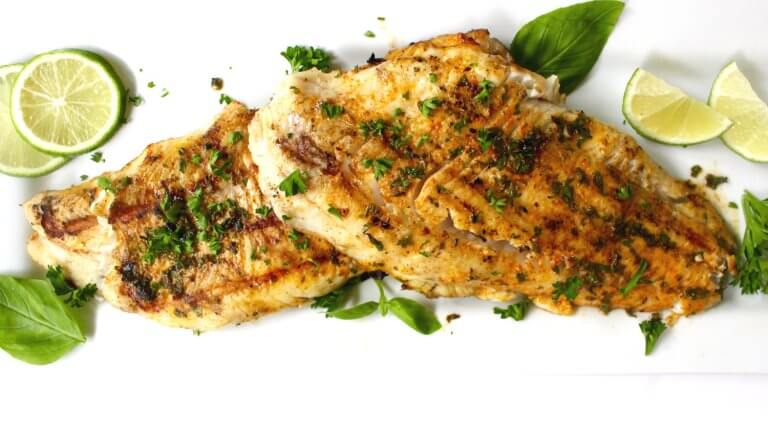 Grilled Montana Walleye with Fresh Herbs and Ghee (GAPS, Paleo, Whole30)
Slather your walleye fillets with fresh herbs, lemon juice, and a little olive oil and then throw them on the grill for an easy, delicious, and fresh dinner. Can also use tilapia, cod, or trout.
Print
Instructions
Run your finger down the sides of your walleye fillets, checking for bones. Remove any with needle nose pliers (once you find one they should all be in a line and relatively easy to find).

Rinse fillets and pat dry. Place on a plate or cutting board.

Sprinkle both sides with sea salt and black pepper.

In a bowl or on a small plate, combine smoked paprika, minced herbs, lemon juice, and olive oil.

Rub herb mixture evenly into both sides of each fillet.

Allow herb mixture to sit on the fillet while the grill pre-heats.

Preheat grill to medium-high heat for 10 minutes.

Once hot, gently place fish filets over heat and cook for 5-7 minutes per side.

If sides start to brown but fish is still not cooked through, move to indirect heat (not directly over the burners).

Remove onto a clean plate, sprinkle with additional salt if needed, and enjoy!
Looking for more Walleye Recipes?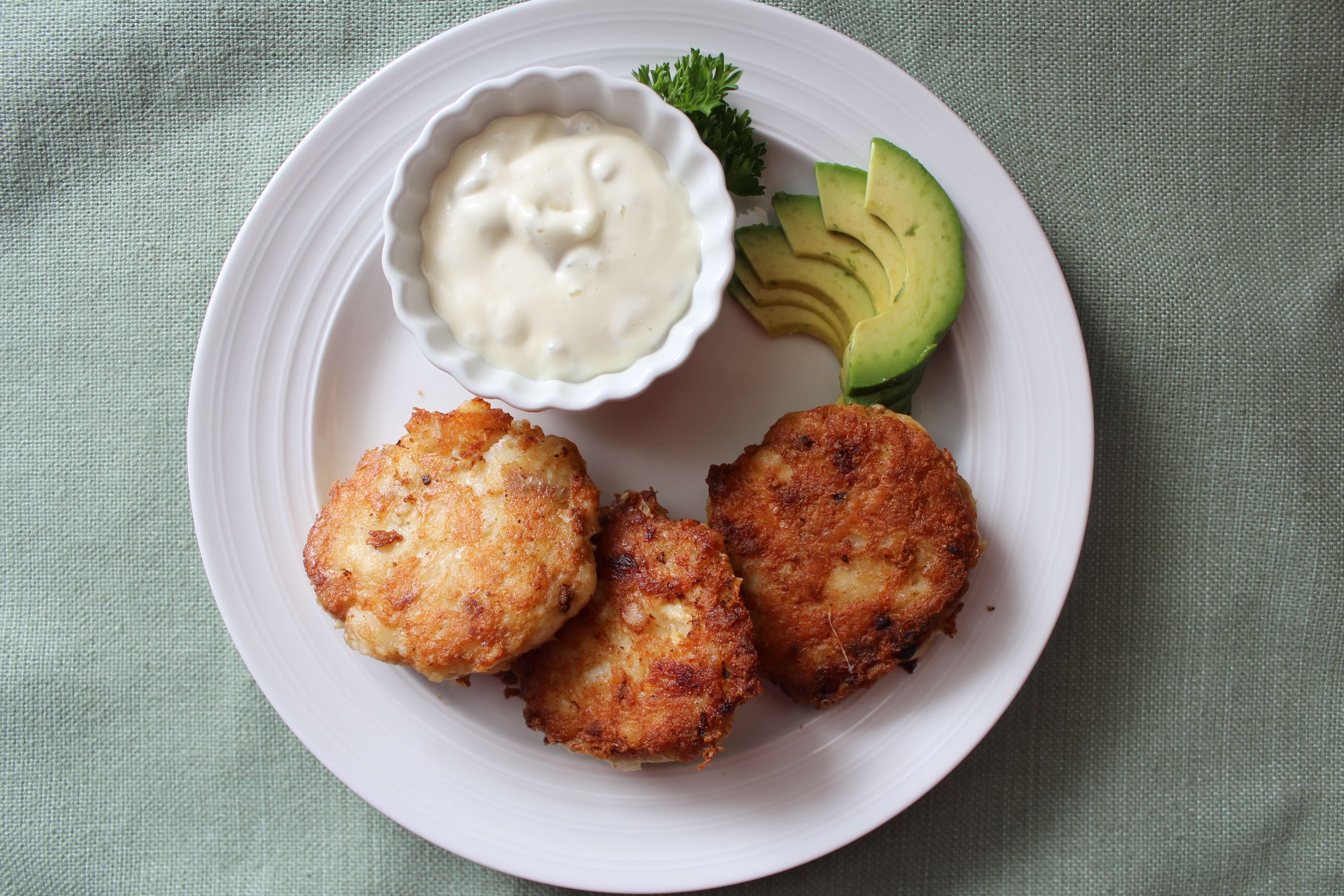 These fish patties are absolutely amazing! A hit even among people who 'don't like' fish!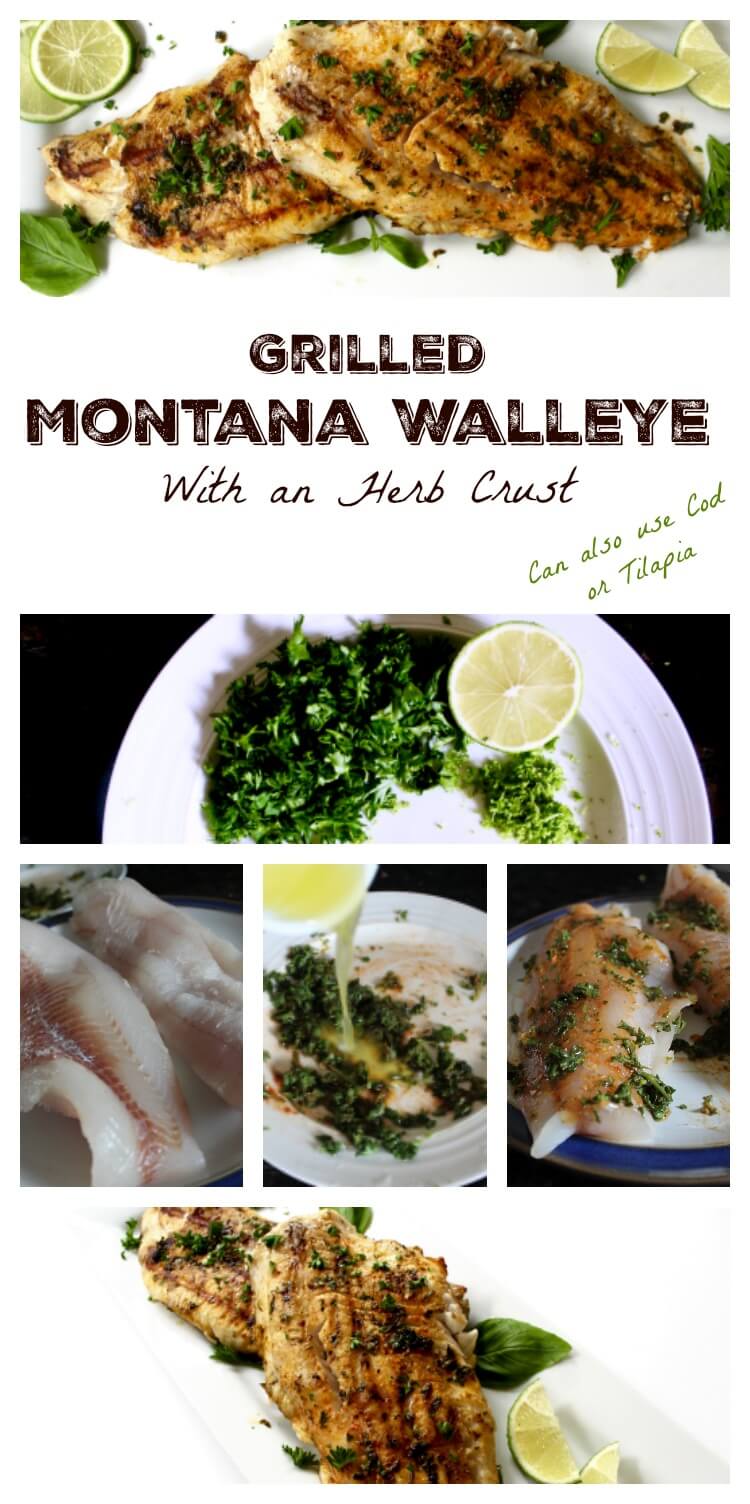 Please follow and like us: