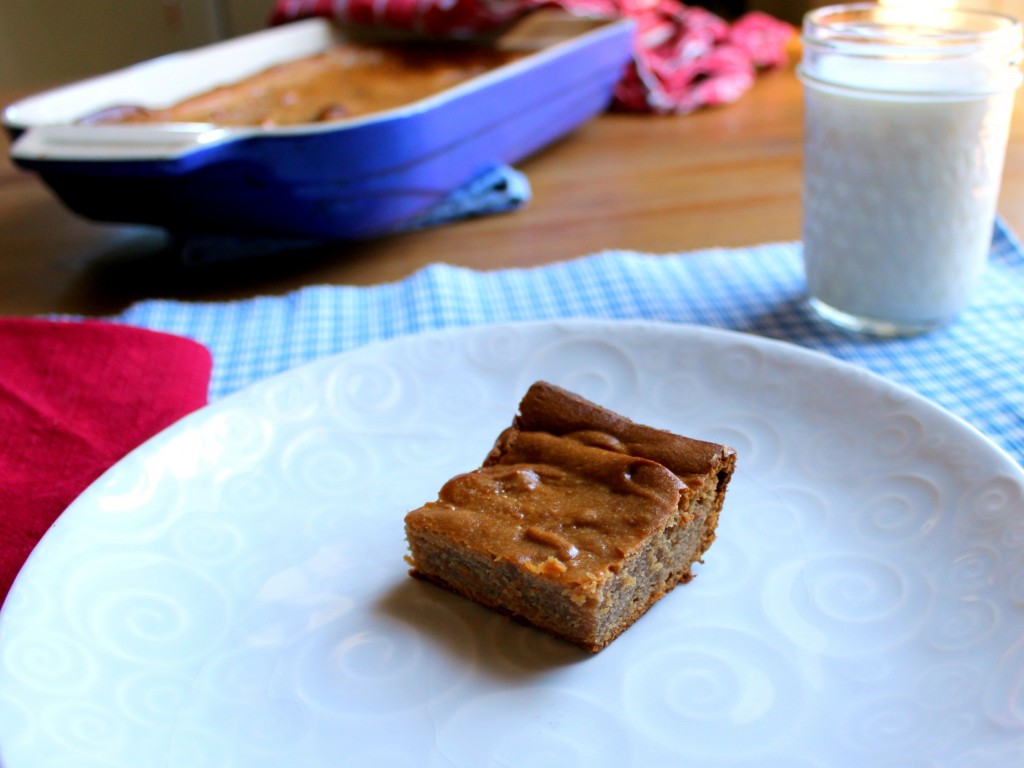 These nutbutter brownies are perfect for lunchboxes. They're simple to make, I like to double the recipe and then portion them out to eat all week long.  Nut free school? Use sunbutter (sunflower seeds).  Need to save money? Use peanutbutter. Otherwise, I recommend cashew or almond butter- yum!  
Grain Free Nutbutter Brownie Recipe
1 cup nutbutter
1/2 cup honey
1 egg
1/2 teaspoon sea salt, or to taste (this will vary depending on whether your nutbutter is salted or not)
Fat for greasing 8×8 pan (butter, ghee, coconut oil, etc)
Instructions: 
Combine all ingredients.  Spread into greased pan.  Bake at 350 degrees for 30 minutes, or until middle is barely set. Allow to cool for 10 minutes or more before cutting.
*tip: get a spatula wet to spread the sticky delicious batter into the pan- it will spread more easily with a slightly wet spatula.
This recipe is one of the hundreds of recipes that are part of my Grain-Free Meal Plans. The plans include GAPS-friendly, gluten-free, dairy-optional recipes for 3 meals a day, 7 days a week.   If you find yourself in a cooking rut, try just a month of the meal plans and see if that helps!  That's why I made them- I was cooking the same thing over and over again.  Simple meal plans help us to serve a variety of simple delicious dishes to our family :)  Click here!